Miami Boating Guide
Posted Mar 31 2022 in Guides
Looking for a way to make the most of your Miami cruise or sailing trip? In this detailed guide by sail.me you'll find information about the best boating spots in Miami, local on-the-water experiences, and helpful advice on renting a boat!
Top Miami destinations worth visiting by boat
Whether it's your first time in Miami or you are used to boating in South Florida, the region never fails to surprise and amaze boaters. There's plenty of places to visit by boat, during your cruising and sailing adventures. Lots of things to do and see, as well.
And one thing is for sure, one Miami boating trip would never be enough!
Biscayne National Park
Are you looking for a free-entry place that combines history, scenery, and boating experiences? Then better add Miami's Biscayne National Park to your must-visit list. Not only it is one of the largest marine parks in the US, but it also holds 10,000 years of history and is home to a scenic living coral reef.
Sail the calm waters on your boat rental to enjoy picturesque views and watch wildlife. If you prefer to explore the fantastic underwater world, get yourself some scuba or snorkeling gear and dive to see local shipwrecks on the Maritime Heritage Trail. For the best experience, rent a boat in Miami, with included equipment and diving instructor services.
Coconut Grove
Coconut Grove is a small bohemian district right on the shoreline of Biscayne Bay. It's home to the largest Miami marina, where locals and yacht lovers like to hang out. Coconut Grove is also one of the best places for visitors to enjoy exquisite cuisine, go boutique shopping and pick up their Miami yacht rental. Coconut Grove is considered one of the best boating spots in Miami!
Boca Chita Key
Boca Chita Key is the place to be for fishermen and wildlife enthusiasts. Even though it's not central Miami, visiting the area by boat is a scenic experience. In the national park and the along the coastline you can spot seagulls, cormorants, and pelicans, as well as marine animals like dolphins.
Sealife and fish abundance make Boca Chita Key a popular place for fishing endeavors, too. Just make sure you only cast in the zones where fishing is allowed.
Dry Tortugas National Park
If you want to extend your Miami boating trip by 3-4 days, charter a yacht and sail off to the Dry Tortugas National Park. The park is a coral island archipelago, all about history and scenery. On land, tour Fort Jefferson - a coastal fortress that's also the largest masonry structure in Florida. On the water, enjoy fishing in the Gulf of Mexico or dive to see the coral reefs and local shipwrecks.
Crandon Park
As one of the gems of Key Biscayne, Crandon Park is a great spot for snorkeling and fishing in the artificial reefs. The Marina is one of the best places to dock your Miami boat rental to enjoy a great day on the beach or the park. Find yourself at peace, surrounded by coconut trees, mangroves, dunes, and exotic plants.
Elliot Key
The history of Elliott Key goes way back in time, as an area utilized by Indian tribes, pirates, and even slave traders. In modern days, Elliott Key is a world-known snorkeling hotspot, an astounding place to go fishing, hiking, and overall - feel close to nature. What's interesting is, the only way to reach this picturesque Florida Keys isle is by boat.
Haulover Sandbar
Another stunning Miami destination, accessible only by boat, is Haulover Sandbar. The area is a local boating retreat, known for its amazing beaches, fantastic cuisine, and a party vibe. So if you're passing by with your boat rental, definitely put Haulover Sandbar on the trip agenda.
Miami Beach Art Deco District
This part of Miami is famous for having the highest concentration of Art Deco structures in the world. The Art Deco District at South Beach is a National Historic Landmark since the 80s. The amazing architecture in combination with the club and party spots nearby attracts tourists and boaters from all across the globe.
Fowey Rocks Lighthouse
If there is one thing that sends a warm welcome to boaters sailing around the Florida Keys, that is the old Fowey Rocks Lighthouse, also known as "The Eye of Miami". It is a favorite spot of Miami sailors due to the clear turquoise waters and plenty of diving, snorkeling, and fishing opportunities nearby.
Jupiter Sandbar
Also known as Loxahatchee River Sandbar and Coney Island, this stunning natural formation is a result of minerals building up for thousands of years. Jupiter Sandbar is a hot spot for snorkeling, recreation, and parties and it's one of the most picturesque places along the Intracoastal Waterway.
Nixon Beach Sandbar
Miami stands out with its neverending nightlife. And the best thing is, you don't even have to stay on land to have fun. Just rent a party boat in Miami and head over to the stunning Nixon Beach Sandbar. The place is scenic, full of party boats, yachts, and friendly boaters ready to unwind.
Peanut Island
Do you want to go boating at Palm Beach? Then make sure a visit to Peanut Island is on your bucket list. The isle is ideal for watersports, scuba diving, snorkeling, and so many other on-the-water and beach activities. If you dock your Miami boat rental there you can visit the museum or the nuclear fallout shelter.
No Name Harbor
If you are looking to go on a sunset cruise in Miami, look no further. No Name Harbour in the Bill Baggs Cape Florida State Park is one of the best spots to watch the sunset. You can also explore it off the boat, during the day. With nesting grounds, mangroves, and beautiful nature, it would be crazy to miss out on the wetland trails and white-sand beaches.
Boating adventures in Miami, Florida
Day charters and multi-day boating trips from Miami
Miami is perfectly situated as a starting point for multi-day charters to the Florida Keys and the Gulf of Mexico. So if you find yourself with lots of free time in Miami, don't miss out on a sailing trip to the Bahamas or a Key West boating vacation.
Sunbathing, swimming, beach hopping
Miami is a coastal city with way too many beaches to explore and relax on. So if you enjoy beach activities like swimming and sunbathing, you are in the right place. Rent a boat and go beach hopping! That is the ultimate way to experience the best of Miami's secluded beaches and touristy beach spots.
Nature spots and wildlife watching in the Miami area
Miami is home to some of the most amazing and scenic nature sights, national parks, hiking trails, and preserves in South Florida. And the best part is, most of them are accessible by boat or have a decent dock nearby, where you can leave your vessel for a couple of hours.
If you are interested in wildlife or birdwatching in Miami, some of the top nature spots worth looking into are Biscayne Bay Aquatic Preserve, Pelican Island, Crandon Park, Jungle Island, and Bill Baggs Cape Florida State Park!
Some of the most common wild animals that could be spotted on land in Miami are turtles, alligators, raccoons, white ibis birds, blue jays, and more. When you sail on a boat rental keep an eye out for sharks, dolphins, and whales in the water.
Snorkeling and scuba diving
With endless coral reefs, mangroves, kelp forests, and abundant sea life, Miami is one of the best places to scuba dive in the US. The region has many interesting diving and snorkeling spots for underwater explorers of all levels. Divers can spot turtles, dolphins, whales, stingrays, tropical fish, and other marine creatures in the area!
Water sports heaven
Calm seas and warm weather all year round make Miami a super welcoming destination for watersport enthusiasts. Visitors have the option to rent a motorboat and/or professional equipment for their favorite on-the-water activity. The most popular watersport adventures in Miami are jet-skiing, paddle boarding, kayaking, and kitesurfing.
Party and nightlife in Miami
Miami is world-known for its wild party vibe and clubbing spots. So there is plenty of action for boaters who want to dock their boat and enjoy the nightlife on land. And for those who want to take the celebrations on the water, there is also the opportunity to rent an entire party boat that's perfectly equipped for any party occasion!
Fishing in Miami
With great opportunities for fishing in Miami, the area attracts fishermen from across the globe. Whether you prefer saltwater or freshwater fishing, Miami is the ideal place to practice your angling hobby. In freshwater, you can catch catfish, bluegill, and largemouth bass. If you sail off to the sea you could angle for tarpon, barracuda, and snook.
If you want to sail away from the buzz of the city, the nearby Florida keys are some of the best fishing spots in the Southeast US.
For saltwater, fishing licenses are typically covered by the boat or the yacht charter. But if you go fishing on land, you would need a fishing license.
Renting a boat in Miami: Everything you need to know
Who can operate and rent a boat in Miami?
According to local regulations in Florida, a person must be 18 years of age to be allowed to rent a boat in Miami. They should complete a Boating Safety Course that is approved by the FWC. After taking the boater course, the person will obtain a Boating Safety Education ID Card, that allows them to legally rent and operate a boat in Miami.
How much does a Miami boat rental cost?
Boat rental cost in Miami varies depending on the type and size of the vessel, and the rental period. Find below average costs to rent a boat in Miami:
Small boat: Starts at $100 per hour
Large boat: Ranges from $400 to $1500 per hour
Small yacht: Starts at $2,500 for a full day on the water, with a captain
Luxury yacht: Ranges from $3,000 to $10,000 for a full day on the water, with captain and crew
The displayed prices are estimated costs. The actual rent of a boat or yacht in Miami depends on external factors. Such as boat type, vessel size, availability, trip duration, season, holidays and weekends, amenities, add-ons, onboard services and equipment, and more. So if you are planning a trip to Miami on a budget, there are always options for you!
Boat owners and boat rental companies set and alter their own prices on the sail.me platform. Browse boats for rent in Miami now!
Is a boating license required to rent a boat in Florida?
No, a boating license is not required. However, if you want to rent a boat in the sunshine state, you have to take a Boating Safety Course and obtain a Boating Safety Education ID Card.
Is boat insurance mandatory in Florida?
You are not legally obliged to have boat insurance in Florida. Yet, it does help to have insurance coverage in case of onboard incidents caused by human error, fire, storms, collisions, and technical issues.
Can I rent a Miami boat online with sail.me?
Yes. With the sail.me platform you can rent a boat in Miami from the comfort of your home, or basically everywhere else you have internet access. We have thousands of Miami listings waiting for you, accessible on desktop, mobile, Android, and iOS apps.
You might also like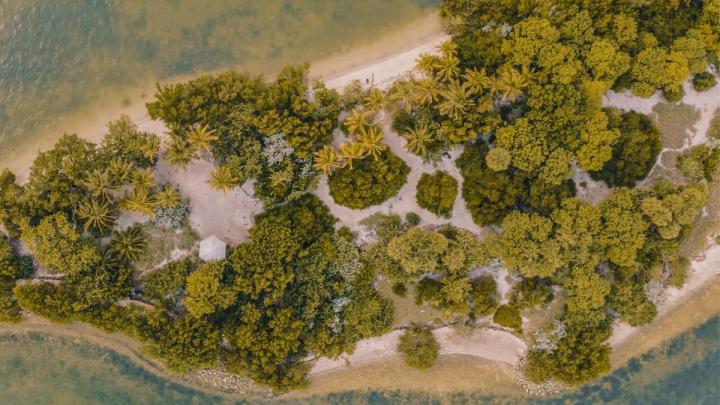 7 Top Islands in Florida to Visit by Boat
Sep 14 2023Guides
Are you ready to embark on a nautical adventure through the stunning waters of Florida? Florida is blessed with an abundance of picturesque islands, each offering its unique charm and allure.
read full post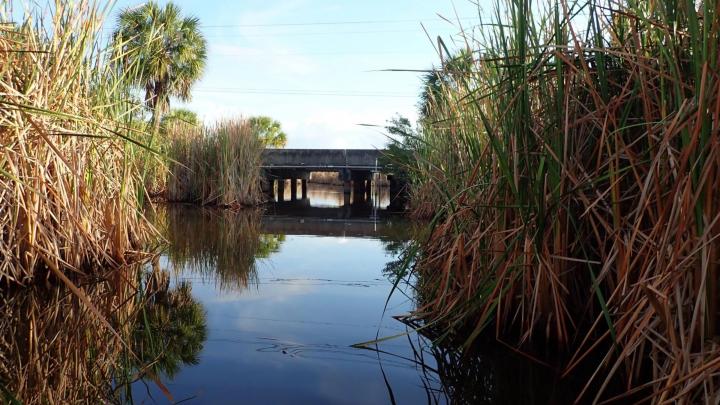 Fishing in Tamiami Canal, FL
Sep 19 2022Guides
Tamiami Canal Florida is considered the best fishing spot in Florida. If you are a fisherman it will not disappoint. It is very popular among local anglers. If you love nature and want to go fishing in the heart of South Florida then this is the perfect place for you.
read full post
7 Best Fishing Spots in Miami
Sep 20 2022Boating tips, Guides
Check out these 7 best fishing spots in Miami. Locations if you don't have a boat, for surf fishing, freshwater spots, and ones off Miami beach
read full post