Best Boating Spots in Miami 🌴
Posted May 17 2022 in Guides
It's not even worth debating - it's clear that Miami is the boating capital of the world. Florida has more registered boats than any other state, and Miami is the perfect starting point to rent a boat and take off to a sea adventure of a lifetime. Boating in Miami is widely popular; many big marinas you can choose from are Miami Beach marina, Sea Isle Marina and yachting center, and 5th street Marina.
Miami is famous for its nightlife, the variety of beaches such as the famous South Beach, rated as the top beach in the US by the Travel channel. So it's no wonder that America's tropical gem is visited by more than 14 million people a year to pleasure in its delights. If you want to be one of them, you have to familiarize yourself with Miami boating.
A local guide to boating destinations in Miami, Florida
The best places for boating in Miami fill all the checkboxes on an excellent boating experience. They are accessible to both complete beginners and more experienced in the field. Almost all of them can be the beginning of the end of a great boating adventure. These fabulous boating hotspots offer a great view and scenery and are in one way or another linked to Miami's vibrant and diverse life.
Here is our ultimate list of the best boating spots in Florida you can enjoy:
Miami beach
Miami beach is the pearl of Florida, an island city mixing history, high lifestyle, and arts, and is separated in two by North and south beach.
North Beach is a location full of top diners and bars, and historic landmarks in Art Deco style, such as Miami Beach Architectural District. The district is also famous for the mansion on Ocean Drive where Gianni Versace was assassinated, one of the most photographed places in the US.
At the south tip of South Beach, you will find Miami beach marina, which boasts 400 slips with a wide diversity of boats from luxury yachts to charter boats and is one of Florida's best boating spots. And you never know which celebrity might be sunbathing right next to you.


Coconut Grove
Another excellent spot for boating in Miami is the historical and famous Coconut Grove - the oldest inhabited neighborhood in Miami. If Miami is the US's sailing capital, then Coconut Grove is the sailing downtown of it. Right next to it, you will find Dinner Key Marina, which is the city's largest wet slip marina at 582 berths with an extra 225 moorings just offshore.
It's the ideal spot to rent a boat, like fishing or a sailing charter. You can enjoy a fantastic view and visit some of the best bars in the city. Coconut Grove is full of history.
If you're visiting by boat and are experienced, you certainly want to explore Ralph Munroe's historic 1891 home, part of Barnacle historic park. Munroe's home includes a sailing workshop, a blacksmith, and a sawmill, making it the ideal home of a seasoned sailer at the time.

Key Biscayne
With a coastal barrier reef, and terrific beaches, right between two gorgeous parks - Bill Baggs Cape Florida State Park and Crandon Park, Key Biscayne is nothing less than a tiny strip of heaven at the tip of Florida.
If you have one day to rent a boat in Miami to visit only one place, then the island town of Key Biscayne should be your destination of choice. The historic 1825 lighthouse at Bill Baggs, is also the longest-standing building in Miami-Dade county. If you want something more, you can also sail to the Ritz-Carlton resort, a world-class luxury retreat.


Haulover Sandbar
At Haulover Sandbar, a whole lot of boaters come in every day. It's a perfect spot for a visit in a half-a-day boat rental or as part of your overall Miami boating trip back to the marina. The sandbar is located west of the Haulover Beach Marina in North Miami Beach and is a sand shoal that emerges during low tide.
The sand appears above the water to leave a crisp and clean beach with nothing but ocean all around. It's a little oasis of sand with light blue waters that stretches as far as the eyes can see. To be precise, the sandbar is not inside the ocean but instead inside the bay.
The Haulover Sandbar is a stop for parties, music, and dances and attracts boaters from all over the area. The place can be reached by jets, boats, canoes, and sailing boats, but not by foot, making it a meeting ground for people who live or want to live above the waves.

You might also like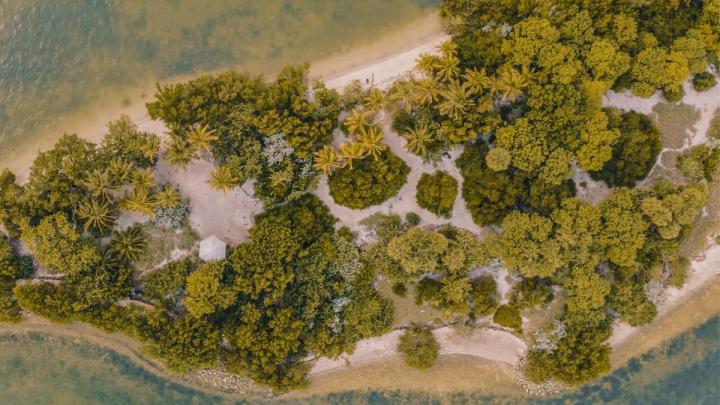 7 Top Islands in Florida to Visit by Boat
Sep 14 2023Guides
Are you ready to embark on a nautical adventure through the stunning waters of Florida? Florida is blessed with an abundance of picturesque islands, each offering its unique charm and allure.
read full post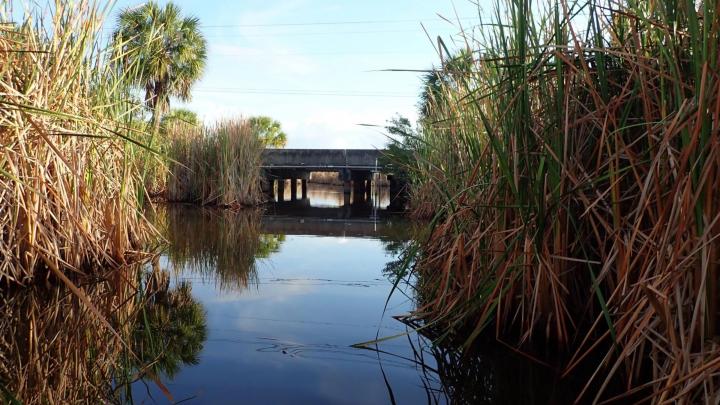 Fishing in Tamiami Canal, FL
Sep 19 2022Guides
Tamiami Canal Florida is considered the best fishing spot in Florida. If you are a fisherman it will not disappoint. It is very popular among local anglers. If you love nature and want to go fishing in the heart of South Florida then this is the perfect place for you.
read full post
7 Best Fishing Spots in Miami
Sep 20 2022Boating tips, Guides
Check out these 7 best fishing spots in Miami. Locations if you don't have a boat, for surf fishing, freshwater spots, and ones off Miami beach
read full post