Fishing in Tamiami Canal, FL
Posted Sep 19 2022 in Guides
Tamiami Canal Florida is considered the best fishing spot in Florida. If you are a fisherman it will not disappoint. It is very popular among local anglers. If you love nature and want to go fishing in the heart of South Florida then this is the perfect place for you.
The Tamiami Trail is synonymous with fishing for anglers who live in Miami. It is one of the most popular places to fish in Miami, with a number of different species living in its canals. In this article, we will answer all your questions about fishing on this famous trail!
Tamiami Canal is a manmade waterway in Florida, part of the Tamiami Trail, that runs through Miami-Dade County and connects the Everglades National Park to Biscayne Bay. It was built between 1926 and 1928 to provide fresh drinking water for the city of Miami. The Tamiami Canal is a popular spot for boaters and kayakers who want to fish for snook, largemouth bass, redfish, speckled trout, and more. The Tamiami Canal is also the perfect place for anglers who enjoy freshwater fishing with its 30 miles of easy-to-access canals and lakes.
Fishing in Tamiami Canal, FL
Tamiami Canal is known as one of the best fishing spots in Miami, FL. As such, it offers anglers from all parts of Florida to enjoy its multiple opportunities for canal fishing. Fishing in Tamiami Canal can be an exciting experience. It's a great place to catch some of the most exotic fish in South Florida, including largemouth bass, butterfly peacock bass, bowfin, bluegill, alligator gar, common snook, tarpon, and Oscar.
The City of Miami Parks and Recreation Department warns tourists and anglers about the presence of manatees in the canal. They recommend when boating keep a distance from them and stay safe. However, manatees are not the most dangerous animal that lurks in the waters of the canal. There are often alligator attacks that take on fishermen's catch. In such cases, we'd recommend cutting your losses and moving on but staying safe!
What's unique about the Tamiami Canal, is its diverse ecosystem! The west side of the Tamiami Trail is a saltwater environment, where under the abundance of red mangroves predators such as tarpon or a hungry school of snook or jacks lurk. The trails are crossed by multiple bridges, which are used by snook and tarpon as a shelter or just a place out of the sun. This salty part of the glades serves as an ideal nursing spot for snook and tarpon - since they feel safer growing and developing inshore, rather than in the open ocean where there are many more predators and dangers. After they mature enough, they head back to the ocean.
You can easily see when the water transitions from salt to freshwater by the change in the ecosystem around the canal as you progress forward on the trail. From mangrove shoreline to water surface dotted with lily pads, you can also catch multiple fresh and saltwater species on transitional parts of the Tamiami Canal such as - tarpon, snook, and bass. Speaking of bass, the freshwater part of the Tamiami Canal is one of the best bass fishing places in Florida state (the 'C Canal' in particular). However, if you are a multi-species enthusiast, the perfect water conditions on the trail can serve you more unique fish species like bowfin and gar.
image credit: hooknfly
Best time for fishing in Tamiami Canal, FL
Lokal fishing guides suggest that the best time for fishing in Tamiami Canal is early in the morning and late evening to catch the local species like snook, and tarpon. They usually leave their hideouts under bridges and below the mangroves and can be caught out in the more open waters. You can also be aware if the waters I moving by the affect of the tides, it seems to really turn on the fishing.
What fish are in the Tamiami Trail?
Because of its unique ecosystem, the Tamiami Trail is full of multiple different types of fish such as snook, tarpon, butterfly peacock bass, panfish, and largemouth bass. Because of illegal releases, the canal is swarmed with exotic catches like Jaguar guapote from Central America, Oscars from South America, or spotted tilapia from Africa.
South Florida's subtropical climate helped those exotic species flourish and adapt to the point of overpopulation in the canal, a side-effect of out-of-control aquarium releases a long time ago, which is now beyond repair. If you tend to catch one of the exotic fishes, don't be afraid to eat or keep them. This will also contribute to conserving the native species of the Tamiami Canal.
Rent a boat in Miami, and enjoy a fishing day in Tamiani Canal like no other!
Tamiami Canal, FL | FAQ
We are sure that you are full of questions before you pack your fishing rod and lures for your next fishing adventure in Florida's Everglades. That's why we tried to cover all the frequently asked questions regards fishing on Tamiami Tile.
Is fishing on the Tamiami Canal dangerous?
You should be aware when fishing on the Tamiami Canal as there is as little as "shoulder room" for the most part of the trail. As the Trail is a one-way highway, situational awareness is necessary to stay safe while casting your rod and especially for fly anglers! Be aware at all times of your surrounding.
Can I drop a boat in the Tamiami Canal?
There are not that many designated access points to drop a boat or a small watercraft in the canal. You can do it from Antonio Maceo Park, where there is a two-lane canal boat ramp at the disposal of all anglers. The ramp is in perfect condition, so don't worry about it. You can also use a canoe or kayak which is easier to launch into narrow spaces of water.
Can you eat fish from Florida canals?
The majority of fish that can be caught at the Floridacanals are generally considered safe to eat. However, always inspect the fish or take an advise from an expert fisherman.
Tamiami Canal Fishing | Our conclusion
Bottom line, the Tamiami Trail is a fantastic place to fish and explore. The canal is home to many different species of fish and is a great resource for those looking for some quality time on the water. If you're new to this kind of fishing or just want more information about what's available in Miami-Dade County then we've got everything covered here!
You might also like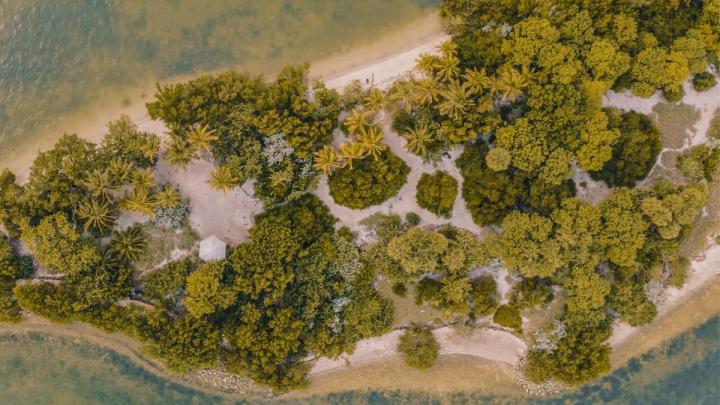 7 Top Islands in Florida to Visit by Boat
Sep 14 2023Guides
Are you ready to embark on a nautical adventure through the stunning waters of Florida? Florida is blessed with an abundance of picturesque islands, each offering its unique charm and allure.
read full post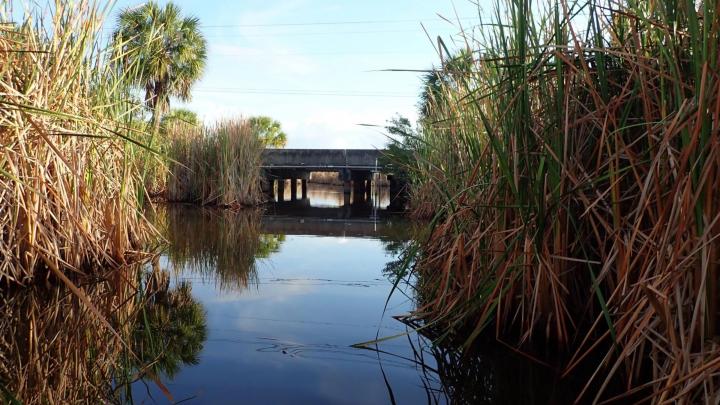 Fishing in Tamiami Canal, FL
Sep 19 2022Guides
Tamiami Canal Florida is considered the best fishing spot in Florida. If you are a fisherman it will not disappoint. It is very popular among local anglers. If you love nature and want to go fishing in the heart of South Florida then this is the perfect place for you.
read full post
7 Best Fishing Spots in Miami
Sep 20 2022Boating tips, Guides
Check out these 7 best fishing spots in Miami. Locations if you don't have a boat, for surf fishing, freshwater spots, and ones off Miami beach
read full post