What is the cost of boat rental in Miami?
Posted Aug 23 2022 in Boating tips
So, how much does it cost to rent a boat in Miami? The price ranges from $600 to $3000, depending on the type of boat.
Are you looking to rent a boat in Miami? Knowing the situation with boat rental costs in the area could help you plan your trip and expenses in advance, and allow you to make the best boat rental decision.
Check out our full guide below on how much does it cost to rent a boat in Miami to get the full picture.
So, how much does it cost to rent a boat in Miami?
If you're thinking of renting a boat in Miami, you'll want to know how much it will cost you. As you might imagine, the price can vary depending on what kind of boat you want and how long you need it.
| | | |
| --- | --- | --- |
| Boat type | From (USD) | To (USD) |
| Yacht | $1,500 | $3,0000 |
| Fishing Boat | $600 | $1,500 |
| Sailboat | $600 | $2,000 |
| Speedboat | $400 | $1,800 |
| Catamaran | $700 | $4,000 |
| Pontoon Boat | $600 | $1,700 |
How much to rent a boat in Miami: breaking it down by boat…
If you've seen our general guide on "How much does it cost to rent a boat?", then you might have an idea what the Miami boat rental prices might be! Let's dive deeper into what an amazing boating experience in Miami might cost you:
Miami yacht rental prices: how much `is it to rent a yacht in Miami?
Yachts in general are not quite affordable. And even though yachting is the best way to explore Miami waters, when it comes to Miami yacht rental prices, you are probably wondering if it is worth renting a yacht in Florida. Even a small one.
The answer is yes, a small yacht rental could make your Miami boating trip unforgettable! And on top of that, you get to experience a taste of luxury and enjoy leisure sailing, without breaking the bank.
How much to rent a yacht in Miami: small yachts
Even though small yachts do not stand out with extra space, they are perfect for small groups and could end up being relatively affordable. A small yacht rental in Miami starts from $1,500 for a half-day offshore to $3,000 for a full day.
Note that in summer, yachting in Miami is at its peak, so you may notice price variations when tourism is at its high. The same goes for weekends and public holidays when the demand for yachts is huge.
A small boat is still a boat, and it allows you to enjoy on-the-water activities on a budget. No extra costs, no going over budget. From indulging in the angling hobby in the fishing areas to sailing along the Miami Intracoastal waterway and the Atlantic coast - a small boat is a great choice for good weather.
How much does it cost to rent a yacht in Miami: large yachts
Miami has a lot to offer to boater enthusiasts. Thus, going for a large vessel is always an excellent choice. With a large boat, you can try watersports, go reef diving, and explore and discover every great boating spot in the area. Some of the most famous boating spots in Miami are Biscayne Bay, the Miami Sandbars, Key Biscayne, Miami Beach, Coconut Grove, and many more!
Another perk of a large boat rental is you could sail off to remote locations. Bigger boats are typically allowed to navigate a wider area than smaller boats for rent. That is a huge opportunity and a whole new type of on-the-water adventure.
If you want to rent a large boat in Miami, prices start at around $600 per day. This sum is estimated and just like with small boats, it could vary depending on multiple renting factors.
Find below a summary of the average boat rental costs for large boats in Miami per day:
Fishing boat: $600 to $1500
Sailboat: $600 to $2000
Speedboat: $400 to $1800
Catamaran: $700 to $4000
Pontoon: $600 to $1700
If you have the means to afford a luxury vacation on the water with your spouse, friends, or family, then high-end yachts are worth looking into.
Large yachts are an exceptional choice for boat parties and events like small weddings, bachelor parties, birthday celebrations, and so on. In case you want to unwind, a large yacht could also be a relaxing retreat for you and your close ones.
Yacht charter Miami cost
The cost to rent a large yacht in Miami starts at around $2,500. You can find cheaper options, depending on the size, model, and condition of the watercraft. If you are looking for a more luxurious experience, be aware such high-end yachts start at $5,000 per day.
The yacht rental price ranges between $5,000 per day and $10,000 per day. Since the area is known for its boating opportunities, prices tend to go up in summer, during the weekend, and during public holidays.
When it comes to private Yacht charters, they are the greatest way to get the best of on-the-water Miami and experience private luxury boating with a crew and captain. Such an experience often comes with food and beverages included, as well as programs with entertainment, water activities, and designated boat stops.
Miami yacht charters offer an opportunity to cruise the open sea and even visit a different city, a nearby island, or sail to the Bahamas. The yacht charter Miami prices start at $3,000 and could go up to $10,000 per day.
Fishing boat rental costs in `Miami
Miami is known for its great fishing. This is why it's no surprise that there are so many Miami fishing boat rentals available to you if you're looking to go out on the water and catch some fish. Whether you're an experienced fisherman or have never gone fishing before, there's something for everyone in Miami.
The cost of renting a Miami fishing boat depends on how many people will be on the boat, what kind of gear you'll need (including rods, reels, lines, bait), and whether or not you need a captain/guide with you.
A typical charter lasts six hours and the average cost of a fishing boat rental in Miami is between $600/day and $1,500/day.
Sailboat rental costs in Miami
Sailboat rentals in Miami are a great way to enjoy your time on the water. Whether you're looking for something adventurous or more relaxing, there's a sailboat rental in Miami that can accommodate your needs.
Miami sailboat rentals are available at several locations throughout the city, including Haulover Sandbar. You can rent a sailboat by the hour or day, depending on what works best for you and your group
The average cost of a sailboat rental in Miami is between $600/day and $1,800/day.
Speedboat rental costs in Miami
Speedboat rental in Miami is a great way to see the city in style. Whether you want to take a sunset cruise or go for a speed run. With a wide range of speedboats, including the Sundancer and Stingray - perfect for anyone who wants to get up close and personal with the beautiful waters of Miami. You can even rent them for groups!
The average cost of a speedboat rental in Miami is between $600/day and $2,000/day.
Catamaran rental costs in Miami
Catamaran rental in Miami is an amazing experience. You can rent a catamaran and cruise around South Beach or the Florida Keys, which is a great way to get out on the water with friends and family.
The cost of catamaran rental in Miami depends on a few factors, such as how long you want to use your boat and what type of boat you choose. The longer you want to rent a boat for and the more expensive boat you choose, the more it will cost per hour.
The average cost of a catamaran rental in Miami is between $700/day and $4,000/day.
Pontoon rental costs in Miami
You've been dreaming of going out on the water in Miami, and a pontoon rental is just what you need to soak up some sun while you take in the sights of Miami. Take a trip down Biscayne Bay from the Miami Beach Marina or cruise down one of the many canals. Whether you're looking for a romantic date with your special someone or some time with friends!
The average cost of a pontoon rental in Miami is between $600/day and $1,700/day.
Factors that affect the cost to rent a yacht in Miami
Here are some factors that can affect the cost to rent a yacht in Miami:
Size of the yacht
Location of your charter
Boat rental add-ons
Type of boat
Bareboat or Crewed rental
Where you rent a boat in Miami from
Size of the yacht
The bigger the yacht, the more people it can hold and the more amenities you'll have access to. Some people prefer the luxury yacht rental experience, but bigger isn't always better! If you're looking for a more intimate experience, consider renting a smaller motorboat or a motor yacht instead.
Location of your charter
If you're looking for something near downtown Miami or South Beach, expect to pay more than if you were looking for something farther out on Biscayne Bay or in Key Biscayne. Prices in South Florida would also vary from those in fort Lauderdale too! Many of sail.me's boat charters offer a party boat day at Haulover sandbar or if you prefer you can visit the Nixon sandbar too!
Boat rental add-ons
Most of the boats at sail.me offer a wide range of add-ons so you can tailor your experience to your needs and interests. This could also have an impact on when you rent a boat in Miami prices of jet ski, snorkeling, kayak, and sightseeing on additional places could increase the final cost of boat rental in Miami.
Type of boat
Boat types matter when it comes to boat rentals. It really depends if the boat is a sunseeker or flybridge, pontoon boat or a luxury yacht, sea ray or an Azimut, etc.
Bareboat or Crewed rental
Some yachts come with captain and crew included in their price, while others do not (bareboat)—so keep an eye out when comparing quotes!
Where you rent a boat in Miami from
Always make sure to use secure and trusted boat rental services like sail.me, where you will find the best prices. Our platform makes sure every boat is tested and meets the boating safety requirements. Boat owners are vetted through our system which guarantees them to have a boating license.
How much is it to rent a boat in Miami: Our conclusion
We hope that this guide has been helpful in determining how much it will cost to rent a boat in Miami. With prices that vary from $600 to $4000 per day, we think that Miami is one of the best places in the world to rent a boat. The weather is warm, there's always something going on, and there are so many great restaurants and bars where you can relax after a long day out on the water. If you're looking for an affordable trip to Miami, look no further—you've found it!
You might also like
Transporting a Boat to Costa Rica: All You Need to Know
Sep 14 2023Boating tips
U.S. Department of State statistics show that tens of thousands of American and Canadian expats and retirees have chosen to move to Costa Rica, and it's not hard to see why. From the paradise beaches to the sunny weather, there's a lot to love about this part of the world, and having your own boat there is a great way to make the most of the experience.
read full post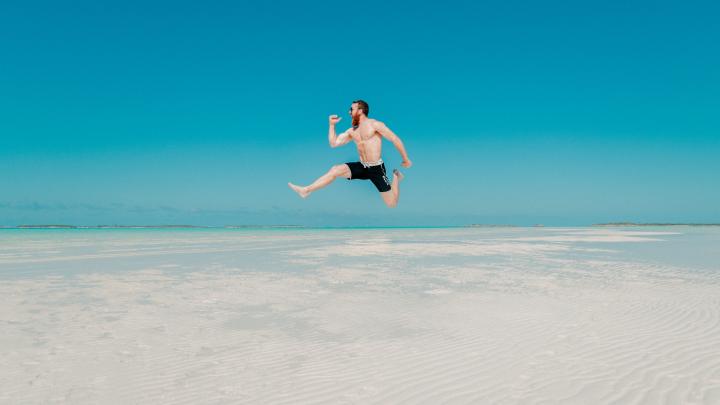 Bear Cut Sandbar - A Hidden Gem for Boaters
Feb 06 2023Boating tips
If you're a boater in search of a hidden paradise, Bear Cut Sandbar is the place for you. This stunningly beautiful location is located just off the coast of Key Biscayne, Florida, and is the perfect destination for boaters looking for a relaxing day in the sun.
read full post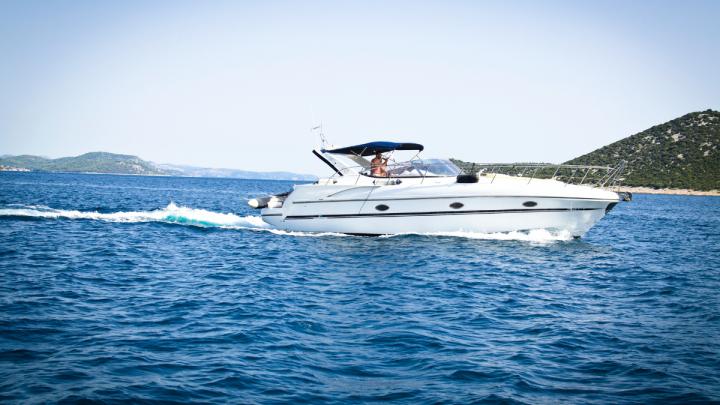 How To Keep Miami's Blue Waters While Boating Green
Jan 05 2023Boating tips
As boaters in Miami, we have the privilege of enjoying the beautiful blue waters of the city. However, it is our responsibility to ensure that we are doing our part to keep these waters clean and healthy for all to enjoy.
read full post