What is the cost of boat rental in Miami?
Posted Jun 23 2022 in Boating tips
Are you looking to rent a boat in Miami? Knowing the situation with boat rental costs in the area could help you plan your trip and expenses in advance, and allow you to make the best boat rental decision.
Renting a small boat in Miami
Why rent a small boat in Miami?
A small boat is still a boat, and it allows you to enjoy on-the-water activities on a budget. No extra costs, no going over budget. From indulging in the angling hobby in the fishing areas to sailing along the Miami Intracoastal waterway and the Atlantic coast - a small boat is a great choice for good weather.
What is the cost to rent a small boat in Miami?
In Florida, you can book a small boat for $250-$500 per day. The average cost to rent a small watercraft in Miami is $80 per hour. The boat rental rate could vary. It mainly depends on the duration of the rental period, but also the type of boat, season, and availability.
Here is a quick summary of the average daily boat rental costs for small vessels in Miami:
Fishing boat: $250 to $900
Sailboat: $400 to $1000
Speedboat: $300 to $600
Catamaran: $500 to $900
Pontoon: $400 to $600
Renting a large boat in Miami
Why rent a large boat in Miami?
Miami has a lot to offer to sail enthusiasts. Thus, going for a large vessel is always an excellent choice. With a large boat, you can try watersports, go reef diving, explore and discover every great boating spot in the area.
Another perk of a large boat rental is you could sail off to remote locations. Bigger boats are typically allowed to navigate a wider area than smaller boats for rent. That is a huge opportunity and a whole new type of on-the-water adventure.
What is the cost to rent a large boat in Miami?
If you want to rent a large boat in Miami, prices start at around $600 per day. This sum is estimated and just like with small boats, it could vary depending on multiple renting factors.
Find below a summary of the average boat rental costs for large boats in Miami per day:
Fishing boat: $600 to $1500
Sailboat: $600 to $2000
Speedboat: $400 to $800
Catamaran: $700 to $4000
Pontoon: $600 to $800
Renting a small yacht in Miami
Yachts in general are not quite affordable. And even though yachting is the best way to explore Miami waters, when it comes to renting costs, you are probably wondering if it is worth renting a yacht in Florida. Even a small one.
The answer is yes, a small yacht rental could make your Miami boating trip unforgettable! And on top of that, you get to experience a taste of luxury and enjoy leisure sailing, without breaking the bank.
What is the cost to rent a small yacht in Miami?
Even though small yachts do not stand out with extra space, they are perfect for small groups and could end up being relatively affordable. A small yacht rental in Miami starts from $1,500 for half a day offshore to $3,000 for a full day.
Note that in summer, yachting in Miami is at its peak, so you may notice price variations when tourism is at its high. The same goes for weekends and public holidays when the demand for yachts is huge.
Renting a high-end yacht in Miami
Why rent a large yacht in Miami?
If you have the means to afford a luxury vacation on the water with your spouse, friends, or family, then high-end yachts are worth looking into.
Large yachts are an exceptional choice for boat parties and events like small weddings, bachelor parties, birthday celebrations, and so on. In case you want to unwind, a large yacht could also be a relaxing retreat for you and your close ones..
What is the cost to rent a luxury yacht in Miami?
The cost to rent a large yacht in Miami starts at around $2,500. You can find cheaper options, depending on the size, model, and condition of the watercraft. If you are looking for a more luxurious experience, be aware such high-end yachts start at $5,000 per day.
The yacht rental price ranges between $5,000 per day and $10,000 per day. Since the area is known for its boating opportunities, prices tend to go up in summer, during the weekend, and during public holidays.
What is the cost of private yacht charters in Miami?
Yacht charters are the greatest way to get the best of on-the-water Miami and experience private luxury boating with a crew and captain. Such an experience often comes with food and beverages included, as well as programs with entertainment, water activities, and designated boat stops.
Miami yacht charters offer an opportunity to cruise the open sea and even visit a different city, a nearby island, or sail to the Bahamas. The yacht charter costs in Miami start at $3,000 and could go up to $10,000 per day.
You might also like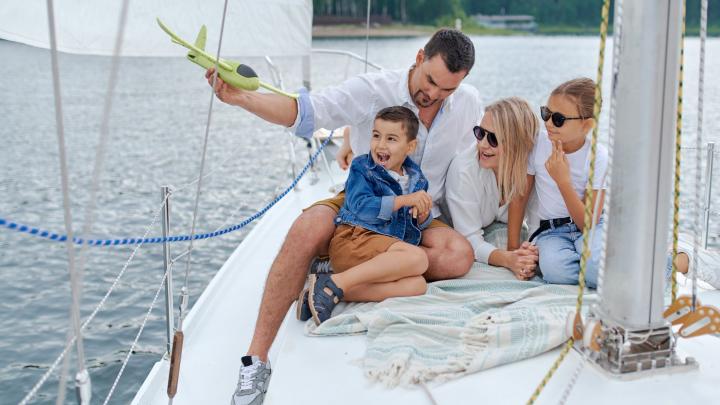 10 Boating Fun Ideas & Activities
Jul 01 2022Boating tips
These boating fun ideas, activities & must-have fun things to have on a boat will ensure your boating experience is much more enjoyable!
read full post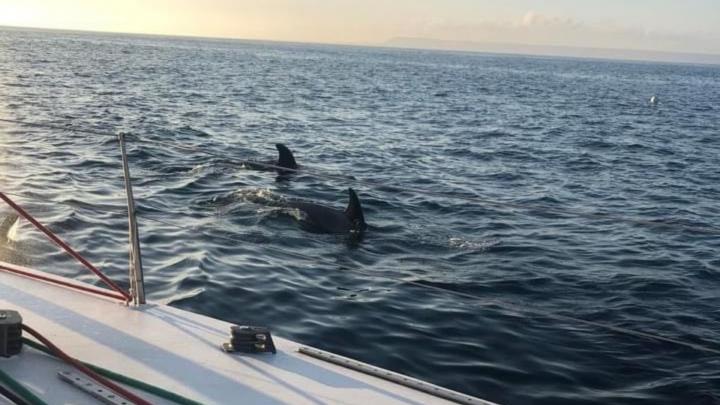 Does nature fight back? Why are orcas attacking boats?
May 27 2022Boating tips
Since 2020, there have been repeated orcas attacks on boats in the Strait of Gibraltar area, along the Portuguese and Moroccan coasts, up to the Bay of Biscay.
read full post
What to consider when planning a family boat trip?
May 18 2022Boating tips
A family boat trip is a perfect way to get close to nature, spend some quality time together, and explore both freshwater and saltwater environs. But before you set out on a maritime trek with your loved ones, it's a good idea to plan ahead.
read full post