How Much Does it Cost to Rent a Boat? | Boat Rental Cost Guide
Posted Aug 23 2022 in Boating tips
How much does it cost to rent a boat? Boat rental costs average from $250 per day for a small boat to $20,000+ for a yacht. Find out more here!
If you ever find yourself in a situation where you want to rent a boat, but you don't know what makes pricing realistic, you are not alone. It is normal to have a slight concern that you might be overcharged when renting a boat. Especially if you are booking a boat for the first time!
How much is it to rent a boat?
Before checking out our boat rental service, check out these specific boat rental prices. Let's see the estimated price range (daily rates) to rent a boat, according to the type and size of the vessel.
| | |
| --- | --- |
| Boat Type | Rental Daily Price |
| Sailboat | $400-$1000 |
| Yacht | $3000-$7000 |
| Catamaran | $500-$900 |
| Speedboat | $250-$500 |
| Fishing boat | $200-$900 |
| Pontoon | $350-$600 |
| Motorboat | $500-$2200 |
| Powerboat | $300-$2800 |
How much does it cost to rent a sailboat?
Sailboats are propelled partly or entirely by sails and can vary in size, capacity, and functionality. The most preferred sailboats for rent are the ketch, catboat, cutter, yawl, and sloop. These types of boats are ideal for sailing escapades on calm seas. Sailboat rentals are usually used for longer periods such as one or two weeks. Boat rental companies such as sail.me offer a bareboat or a skippered charter, depending on your needs!
Here are the average sailboat renting prices per day:
Cost for a small sailboat: $400 to $1000
Cost for large sailboat: $600 to $1700
The good thing here is that the sailboat rental cost rarely fluctuates during different seasons. Their rental cost usually stays the same, except on holidays and during the weekend.
Rent a Yacht
Yachts are the epitome of luxury living, even the small ones. Being a private yacht owner is not for everyone, therefore these types of boats tend to be quite expensive to rent. Yet, most people who prefer to spend a full day on a yacht are ready to pay the price for the on-the-water experience. Since yachts are equipped for life on board, they are great for short journeys and long sailing trips with overnight stays.
Here are the estimated daily costs of renting a yacht:
Cost for а small yacht: $3000 to $7000
Cost for а large yacht: $7000 to $20000
Cost for а huge luxurious yacht: $20000+
Prices of yacht charters and yacht rentals vary according to time of the year and location. Summer tends to be the hot season for yacht rentals, so prices go up. Winter is not a busy period, and that is when typically the costs decrease.
If you are planning to spend a full day or half-day on the water, make sure to speak with the boat owner and ask if they'll provide you with any additional services such as paddle boards, wakeboards, water skiing, jet ski, kayaks, or other water sports that would make you experience the perfect day on the water. And don't forget - safety first! Make sure life jackets are provided for the whole crew!
Rent a Catamaran
A catamaran is a multi-hulled boat with two parallel hulls of equal size. This type of watercraft is known for its excellent stabilization for a perfect day on the water. They do not flip quickly and can endure wavy seas. Catamarans are superb for cruising, sunbathing, and fishing.
The average daily rates of renting a catamaran are as follows:
Cost for a small catamaran: $500 to $900
Cost for large catamaran: $700 to $4000
The price to rent a catamaran varies during different seasons. Since this type of boat is mostly booked in summer, the costs could significantly decrease during the winter months.
Rent a Pontoon
A pontoon is a flat-bottomed boat relying on pontoons to keep afloat. Thanks to its big platform and open space design, the pontoon boat is a typical party boat for the warm summer season.
Here are the average per day prices for renting a pontoon:
Cost for a small pontoon: $350 to $600
Cost for large pontoon: $600 to $700
Pontoon boat rental prices fluctuate throughout the year. These boats are more expensive in July and August when most people enjoy vacation time or savor a summer break. Pontoons are not suitable for cold weather because they are open, so their prices fall as winter hits.
How much does it cost to rent a speedboat?
Speedboats are engine-driven boats, a great way to move fast on the water. So if you are looking for a vessel to go island hopping or enjoy extreme watersports, a speedboat might be the best choice.
The standard daily rental cost of a speedboat is as follows:
Cost for a small speedboat: $250 to $500
Cost for large speedboat: $400 to $800
During cold periods it is easier to rent an affordable speedboat. However, in summer, the massive demand for speedboat adventures brings the boat rental prices way up. The condition of the boat and its capacity will also affect the price offers.
How much to rent a fishing boat?
Fishing boats are especially popular with anglers because they are designed for fishing endeavors.
Check out the estimated daily prices for a fishing boat rental:
Cost for а small fishing boat: $200 to $900
Cost for а large fishing boat: $600 to $1500
The fishing boat rental prices are highest whenever the local fishing season starts, and marine life is abundant. Summer months are more popular for fishermen.
What is the cost of a motorboat rental?
If you're looking to rent a motorboat, it's important to know what kind of experience you're getting. You can expect to pay a lot more for a luxury or high-end boat than you would for a basic one.
The average daily rental price of a motorboat is:
Cost for а small motorboat: $500 to $2200
Cost for а large motorboat: $700 to $3700
Rental fees can vary widely depending on where you go, but there are some general rules that apply across the board. If you want to try the typical Miami boat rental experience, that can cost you around $500 per day. If you want to learn more about how much does it cost to rent a boat in Miami, explore our detailed guide.
For example, if you plan to rent a jet ski with a motorboat, expect to spend between $150 and $200 per day. Sometimes boat owners and rental companies will offer you water toys and other services that will make your adventure even better!
Powerboat rental cost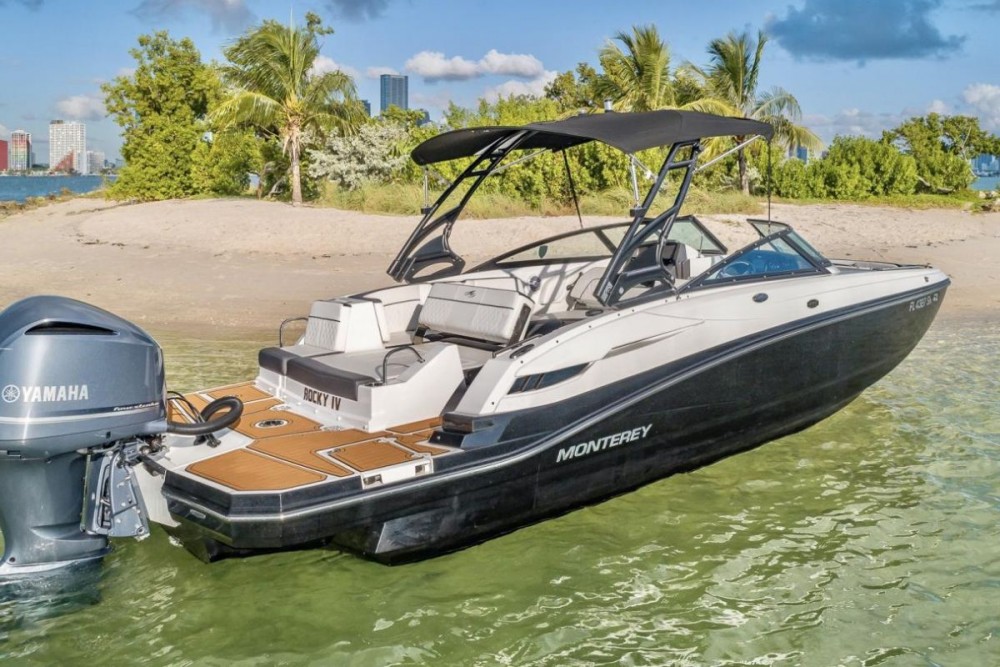 The cost of renting a powerboat depends on many factors, including the location and season of your rental. For example, if you rent a boat in Florida during the summer, it will likely be more expensive than renting it in Alaska during the winter. It also depends on the size of your group and whether or not you have a captain.
Here are the estimated daily costs of a powerboat rental:
Cost for а small powerboat: $300 to $2800
Cost for а large powerboat: $900 to $5500
The most expensive location for renting a powerboat is New York City and other large metropolitan areas like Los Angeles and Miami. These cities are also known for having high gas prices and long wait times at marinas and docks due to multiple renters wanting to get out on the water as well (especially during summer).
Average boat rental cost: Factors that affect prices
Despite size and type being the main factors that affect the average boat rental cost, many other things can also increase or decrease the cost of booking a boat. These additional factors do not fluctuate the rental rates of boat charters much; however, they can sometimes change the game for people on a budget.
Size and type of boat
As already mentioned, vessel size and type are the main cost determinants when you rent a boat. Bigger boats are more expensive, and smaller ones are pretty affordable. It also makes sense for luxury boats and motor-operated crafts to be more costly than rowboats and sailing boats. It depends if you are already an experienced boater to decide what will satisfy your needs for a day rental or a weekly boat charter.
Location
The location where you rent a boat is an essential factor in the cost to rent a boat for a day. At touristy destinations and megapolis ports, the demand for boating experiences is way bigger than in small towns. With that in mind, be ready to pay quite a bit more for the same type of boat when you rent at boating, fishing, and diving hotspots.
Season
The cost of renting a boat depends on the season as well. Every destination has its tourist season when the rental rates could double. Whether it is hot summer, dry season (for tropical destinations, that's winter), fish abundance period, or anything else that affects the average number of boat renters at the location.
Boat rental period
When establishing the boat rental cost, it also matters when you want to rent a boat. During national holidays, most people go on vacation or find themselves with free time to go boating. Same with weekends. That's when prices usually go up. So if you rent a boat during the workweek, you will probably find better boat rental offers.
How much does it cost to rent a boat for the day? sail.me key takeaways:
Of course, all these boat rental prices are average. They will vary in different countries, places, and during different seasons. So if your dream boat seems out of budget, do not lose hope - there are boats for every budget on sail.me. Just type your starting destination on our search field, and we will show you all the offers for available yacht charters!
You might also like
Transporting a Boat to Costa Rica: All You Need to Know
Sep 14 2023Boating tips
U.S. Department of State statistics show that tens of thousands of American and Canadian expats and retirees have chosen to move to Costa Rica, and it's not hard to see why. From the paradise beaches to the sunny weather, there's a lot to love about this part of the world, and having your own boat there is a great way to make the most of the experience.
read full post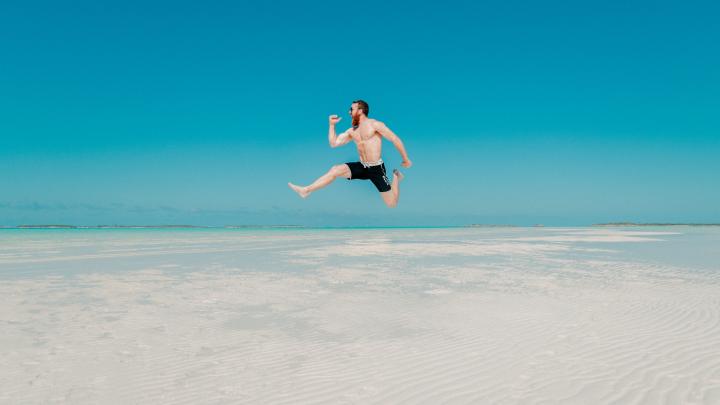 Bear Cut Sandbar - A Hidden Gem for Boaters
Feb 06 2023Boating tips
If you're a boater in search of a hidden paradise, Bear Cut Sandbar is the place for you. This stunningly beautiful location is located just off the coast of Key Biscayne, Florida, and is the perfect destination for boaters looking for a relaxing day in the sun.
read full post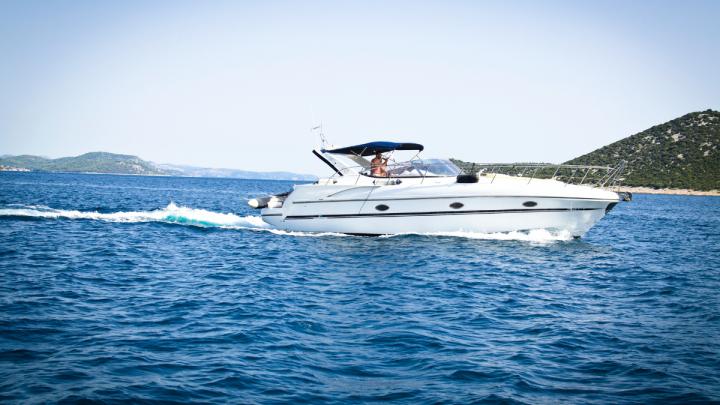 How To Keep Miami's Blue Waters While Boating Green
Jan 05 2023Boating tips
As boaters in Miami, we have the privilege of enjoying the beautiful blue waters of the city. However, it is our responsibility to ensure that we are doing our part to keep these waters clean and healthy for all to enjoy.
read full post