How To Keep Miami's Blue Waters While Boating Green
Posted Jan 05 2023 in Boating tips
As boaters in Miami, we have the privilege of enjoying the beautiful blue waters of the city. However, it is our responsibility to ensure that we are doing our part to keep these waters clean and healthy for all to enjoy.
It's important to realize that boating can have some adverse effects on various bodies of water. An abundance of human presence in the water leaves aquatic life more prone to pollution and invasive species. However, by taking certain steps to practice greener boating, you can make sure to continue enjoying a leisurely boat ride without causing a great amount of harm to these bodies of water.
Here are a few ways you can help protect Miami's waterways, as well as the aquatic life that resides in them.
1. Watch what you put in the water
Whether consciously or unconsciously, you may be leaving behind certain objects or liquids that can cause great harm to the marine biodiversity of the area you're boating in. Sewage discharge and wastewater from your boat's sinks and showers — referred to as blackwater and greywater respectively — are some of the most common pollutants left behind by vessels. Rather than dumping these directly into the ocean, it's best to dispose of these wastes on land to prevent them from affecting the waters below.
You also need to be wary of even the slightest amount of oil dropping into the ocean when you're refueling your boat. If you can do so, try fueling on land instead. Make sure not to wash off spills down the side of your craft, either. Try collecting any spills in a safe container and dispose of them once you've returned to shore.
2. Use eco-friendly products while onboard
In connection to the previous point, making use of non-toxic and eco-friendly products around your vessel can make a significant difference when it comes to protecting the waters you frequent. You can start off by making sure all your cleaning agents — especially the ones you use to clean your ship's floors and exterior — are safe to use in open waters since these are more likely to run off down the sides of your boat. Try washing your vessel with fresh water, as well, as this leaves less residue and buildup, thus also lessening the need to frequently clean your boat.
These eco-friendly products shouldn't be limited to items used on your boat. If you enjoy swimming, it's ideal for you to make use of reef-safe SPF products that do not contain any harmful chemicals that can be washed off when you dip in the water.
3. Remain vigilant in protecting marine life
Just as you would wish for visitors to treat your own home with respect, you should be extending the same courtesy when entering another's abode. The vast Miami waters are home to a variety of marine life, including numerous species of fish, corals, shellfish, seagrass, and whales. When boating, you can end up unintentionally encroaching on their territory and while it may seem tempting to try and get up close and personal with the aquatic life, it's best to maintain a proper distance in order not to spook them.
You also need to be mindful of how you maneuver your watercraft and where to anchor it, as well. Your propellers can come in contact with underwater vegetation that you should steer clear away from since the loss of these can lead to erosion and a decrease in oxygen levels. Avoid lowering your anchor anywhere near coral reefs and shellfish beds, too! You'll typically find signages indicating the location of any nearby high-risk habitats, so you can quickly determine which places to avoid or be wary of.
4. Monitor your environmental impact
You may not realize it, but boating actually leaves quite a large carbon footprint, which is caused by the amount of fuel used to power your vessel. One way to reduce this is by making use of alternatives, like biodiesel. This is a great fuel alternative since it burns cleaner with fewer air emissions and lowers smoke, soot, and carbon dioxide emissions. You can also set up renewable energy sources onboard to provide you with a more sustainable way to gather electricity.
Before you set out, make sure to remain aware of the weather conditions, as well, since this can also determine the amount of fuel you'll end up consuming. Harsher winds will require you to use up more fuel in order to keep them from pushing your boat back. Try to avoid idling, too, as this also leads to the same outcome.
To wrap it up
As you continue to ride through the beautiful, blue waters of Miami, it's important to keep these green practices in mind in order to make a difference in saving our ocean. Doing so will allow you and other boating enthusiasts to continue enjoying the natural beauty of your surroundings for years to come. By turning the aforementioned tips into standard practices, you can also ensure the safety of the underwater ecosystem and its diverse aquatic life.
Guest Author: Myrtle Bautista

You might also like
Transporting a Boat to Costa Rica: All You Need to Know
Sep 14 2023Boating tips
U.S. Department of State statistics show that tens of thousands of American and Canadian expats and retirees have chosen to move to Costa Rica, and it's not hard to see why. From the paradise beaches to the sunny weather, there's a lot to love about this part of the world, and having your own boat there is a great way to make the most of the experience.
read full post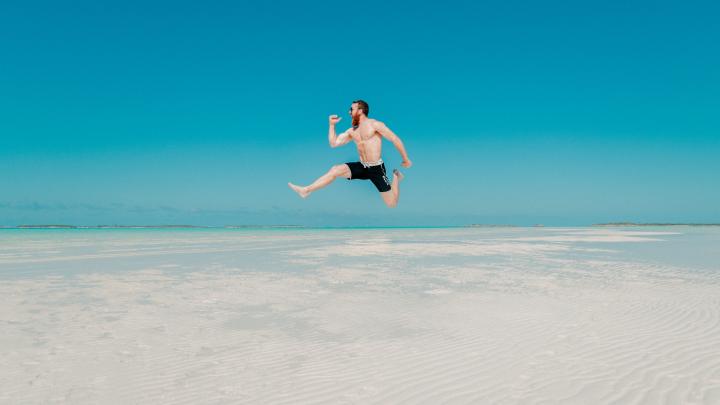 Bear Cut Sandbar - A Hidden Gem for Boaters
Feb 06 2023Boating tips
If you're a boater in search of a hidden paradise, Bear Cut Sandbar is the place for you. This stunningly beautiful location is located just off the coast of Key Biscayne, Florida, and is the perfect destination for boaters looking for a relaxing day in the sun.
read full post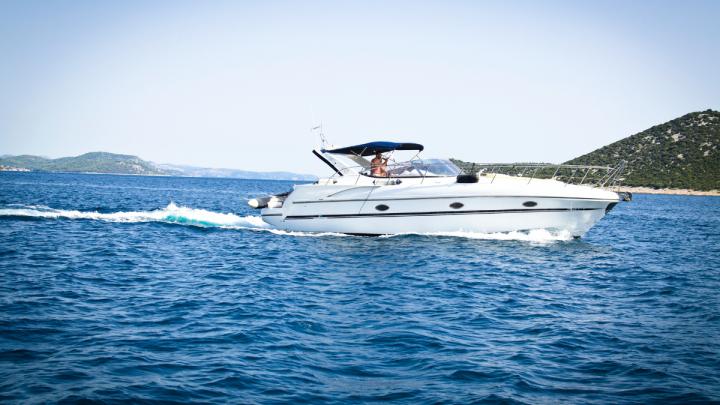 How To Keep Miami's Blue Waters While Boating Green
Jan 05 2023Boating tips
As boaters in Miami, we have the privilege of enjoying the beautiful blue waters of the city. However, it is our responsibility to ensure that we are doing our part to keep these waters clean and healthy for all to enjoy.
read full post