Transporting a Boat to Costa Rica: All You Need to Know
Posted Sep 14 2023 in Boating tips
U.S. Department of State statistics show that tens of thousands of American and Canadian expats and retirees have chosen to move to Costa Rica, and it's not hard to see why. From the paradise beaches to the sunny weather, there's a lot to love about this part of the world, and having your own boat there is a great way to make the most of the experience.
Of course, if you don't have your own boat, boat rentals in Costa Rica are easy to find. However, if you're already a boat owner and want to bring your vessel along on your Central American retreat, you may be wondering how to go about it. Well, A-1 Auto Transport makes the process of bringing your boat to Costa Rica a whole lot easier. Read on to learn what's involved and what you'll need to do.
How to Ship a Boat to Costa Rica
Sailing your boat to Costa Rica can seem like a tempting option, but it's often dangerous and impractical. Choppy conditions caused by the famous "Tehuantepecer" winds make the area tricky to navigate. Plus, if you're moving down to Costa Rica, you may have a lot of other items that need transporting, along with all the paperwork and other processes associated with the move.
Instead, the safest and most common method to transport a boat to Costa Rica is with the aid of a professional shipping service. Instead of putting your vessel through a harsh journey, these services can wrap it up, haul it onto a boat transportation carrier, and safely transport it to any Costa Rican destination.
The costs of shipping a boat are determined by these factors:
Time of year – Certain seasons provide easier boat transportation conditions, leading to lower prices.
Size – The size of your boat is one of the biggest factors, and naturally, larger boats will cost more to move.
Distance – Longer distances lead to higher prices, due to the added fuel and labor costs involved.
Services – If you opt for additional services, like shrink-wrapping your boat, this will also increase the price.
The Benefits of Boat Shipping
Boats aren't only expensive, but they may also hold great sentimental value to their owners. They have to be treated with great care, and if you want your vessel to arrive in Costa Rica quickly, safely, and in the best condition, a professional carrier is the way to go.
Experienced boat transportation companies understand the value and importance of the vessels they transport. They go to great lengths to ensure that each boat is properly protected and arrives safely at its destination, so you won't have to worry about a thing.
Additionally, emigrating to another country is already quite a big undertaking, with lots of different things on which to focus. By placing your boat into the hands of trusted professionals, you'll have one less thing to worry about and more time to focus on other matters.
How to Measure Your Boat for Shipping
Before consulting with any boat shipping providers, it's best to have the relevant measurements. Companies will usually need to know exactly how big your boat is to give you a more accurate quote, and you'll need the most precise measurements possible to avoid any confusion or price changes later.
Here's the right way to measure your boat before shipping:
Length – The length should be taken from the front end of the bow through to the center of the stern. This is the most important measurement of all, as it will impact how your boat is transported.
Width – The width, or beam, should be taken from one side of the boat to the other, at the widest possible point (including railings or other attachments).
Height – Height is taken from the keel or lowest structural beam to the highest part of the boat (excluding removal items like antennas).
How to Prepare the Boat Before Shipping
Before your boat gets collected and taken away to the carrier, there are a few simple things you can do to prepare. The moving company will usually provide pointers and assistance to help, but there are some steps you can take to help the process flow smoothly.
1. Drain the Tank
It's recommended to drain the fuel tank of your boat before any kind of transportation. There are a couple of ways to do this, either with the aid of an automatic transfer pump or through a manual primer bulb. Any water tanks on board should also be drained.
2. Disconnect Electronics
All electronic equipment should be switched off and disconnected. This includes but is not limited to, your boat's alarm system, as it could cause havoc for carriers if multiple boat alarms suddenly go off en route.
3. Stow All Loose Items
Make sure that all loose and removable items are stowed away. This includes items like antennas, flag masts, and so on. All loose objects must be safely secured, as they could roll around, cause damage, or fall out of your boat during transportation.
4. Secure Doors, Windows, etc.
Before your boat is picked up, walk around it and close all of the various doors, windows, and hatches. Every possible opening needs to be shut and secured. This is because any unsecured windows or doors could swing open during the journey, which could cause avoidable damage.
5. Remove Personal Items
Take the time to scan your boat for any personal items you may have left on board, including documents, valuables, or other possessions. It's best to remove all of those items and transport them in your suitcases.
6. Maintenance and Cleaning
It's also worth carrying out some basic maintenance of your boat and giving it a clean before moving day. This serves a couple of purposes: firstly, it puts your boat in the best possible condition for travel, and secondly, it gives you a chance to spot any items on board that you may have forgotten.
Choose a Trusted Carrier for Your Vessel
Trying to transport a boat by yourself can be very tricky and time-consuming. It also invites unnecessary risks and could lead to damage during the journey. Working with a transport company like A1 is the better choice, giving you some much-needed peace of mind and making your whole move a lot easier.

You might also like
Transporting a Boat to Costa Rica: All You Need to Know
Sep 14 2023Boating tips
U.S. Department of State statistics show that tens of thousands of American and Canadian expats and retirees have chosen to move to Costa Rica, and it's not hard to see why. From the paradise beaches to the sunny weather, there's a lot to love about this part of the world, and having your own boat there is a great way to make the most of the experience.
read full post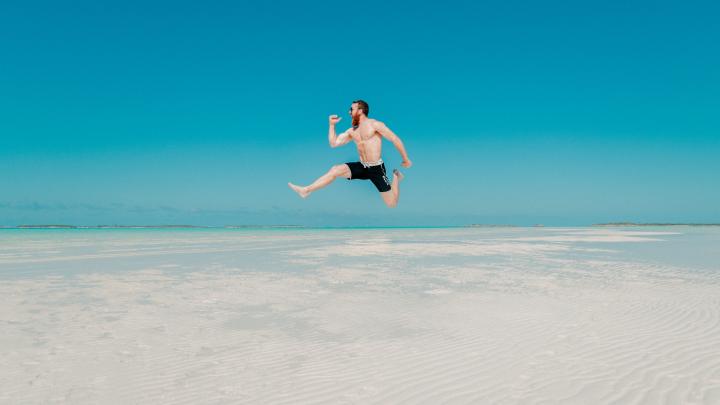 Bear Cut Sandbar - A Hidden Gem for Boaters
Feb 06 2023Boating tips
If you're a boater in search of a hidden paradise, Bear Cut Sandbar is the place for you. This stunningly beautiful location is located just off the coast of Key Biscayne, Florida, and is the perfect destination for boaters looking for a relaxing day in the sun.
read full post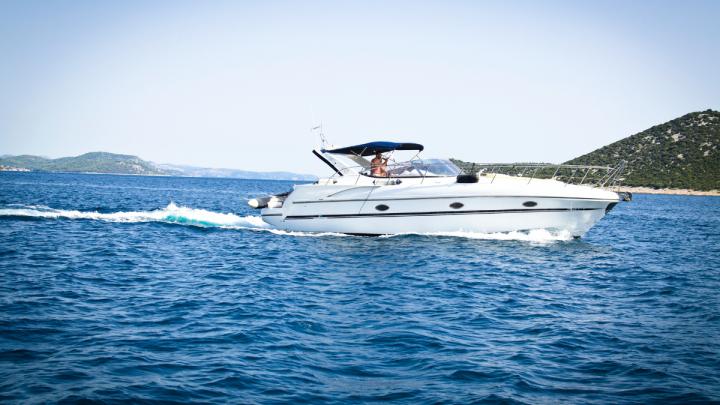 How To Keep Miami's Blue Waters While Boating Green
Jan 05 2023Boating tips
As boaters in Miami, we have the privilege of enjoying the beautiful blue waters of the city. However, it is our responsibility to ensure that we are doing our part to keep these waters clean and healthy for all to enjoy.
read full post