The Best Miami Fishing Guide 🎣
Posted Jul 23 2021 in Boating tips, Guides
The hotspot of Florida is more than just nightclubs, loud music, and bright lights. Indeed, Miami is famous for its active nightlife and partying, but it also has many things to offer for angler enthusiasts. Fish in Miami and the surrounding waters are abundant, and this makes fishing in Miami, an unforgettable experience for all true sea lovers.
And if you can't make up your mind, which one do you like the most - fishing or partying, Miami boating has a unique offer for you and your friends - party fishing boats you can rent and have fun.
What fish can I catch in Miami and where can I fish?
If you have to find a place with more rich and diverse fish life than the waters of Florida, you're going to have a hard time. The Gulf stream is the most notable feature surrounding Florida. It has a wide influence over its atmospheric weather and biodiversity, while its warmth keeps the ocean vegetation well developed.
The area has an abundance of sea life and fish. The best places for fishing are Miami Beach, North Bay Village, and the Florida Keys. There you can catch blue marlin, wahoo, sailfish, dolphin, kingfish, swordfish, yellowfin and blackfin tuna, and sharks.
To make your next Miami fishing trip easier to plan, sail.me compiled a short Miami fishing guide that best combines the wide range of fishing opportunities in the region.
Top 5 Miami destinations for fishing
Virginia Key
The lagoon of Biscayne Bay hides the beauty of Virginia Key - a small 863-acre barrier island, which can be reached from Miami via the Rickenbacker Causeway. The island is famous for its Virginia Key Beach Park, a rich ecological treasure containing the largest mangrove wetland in the state.
The island provides shelter and an entry point to the Bay, which is why it's one of the best places for fishing in Miami. There is a lot of reel fish as well as:
Trigger Fish
Gulf and Atlantic Grouper
Amberjack
Gulf and Atlantic Snappers
Black Sea Bass
Hogfish
If you want to dock and enjoy some on-land time before or after your fishing endeavors, there are a few island stops we recommend. Historical landmarks such as the bathhouse, concession stand, carousel house, train tunnel, and picnic pavilions are some of the most important landmarks in the park.
Key Biscayne
Nicknamed "The Island Paradise," Key Biscayne is surrendered by clear blue water on all sides, and by its quiet demeanor, you wouldn't guess it's just 15 minutes away from the hustle and bustle of downtown Miami!
This is why the calm atmosphere makes Key Biscayne one of the best fishing hotspots in Miami. The waters of Key Biscayne allow for more than just shallow water fishing. Beyond the edge of the Bay are the productive reefs, which are teeming with fish. The Gulf Stream is also quite close, and you never know what kind of surprise it may bring to your net.
With Biscayne Bay on the west and the Atlantic ocean on the east, fishermen are drawn from all over the world to Key Biscayne, as it offers a rare opportunity for the warm lagoon and ocean fishing.
In the area, you can find a variety of fish, such as:
Sharks
Snook
Snapper
Barracuda
Dolphin (Mahi-Mahi)
Bonefish
Tarpon
On land, you can visit two wonderful parks and a resort on the island, which is always a nice distraction. The isle is also a great place to watch wildlife, go diving, or practice water sports.
Coconut Grove
The historical "Grove" offers a rare glimpse into the past of Miami: the oldest continuously inhabited neighborhood of the city. You can see many buildings that have been part of famous Hollywood films, such as Scarface, or even meet a celebrity on the streets.
Fish in Miami is always plentiful, but at Coconut Grove, you will find some of the best locations to enjoy a good catch. There are three marinas to choose from as main fishing locations: Grove Harbour Marina, Bayshore Landing Marina, and Dinner Key Marina.
At Coconut Grove, you can catch fish like:
Dolphinfish
Tuna
Amberjack
Marlin
Cobia
Snapper
Sailfish
Wahoo
Swordfish
Shark
Kingfish
Grouper
For the family and friends who want to spice up the holiday with additional activities, the area is perfect for long walks, shopping, dining, cycling, and other fun experiences.
North Bay Village
Known by the nickname "Three-island paradise," North Bay Village is actually a composition of three separate islands. A lot of fishermen prefer the location as it provides a quiet and relaxing setting for fishing, while at the same time the waters always offer the opportunity for a good catch.
You can find the following fish at this part of the Florida Coral Reef:
Pompano Dolphinfish
Speckled Trout
Red Drum
Tarpon
Gulf Flounder
Bluefish
Snook
Crevalle Jack
Florida Pompano
Spanish Mackerel
Besides fishing, the North Bay area is great for water sports and urban tourism. You can find great dining options on land, or watch wildlife from up close.
Miami Beach
An established stronghold of Miami boating and fishing culture, Miami Beach attracts fishermen from all over the country and all over the world. Miami beach combines many experiences into one: a fresh look towards metropolitan life, while at the same time a 20-minutes boat ride separates you from the warm waters of the Gulf stream.
There is a huge variety of fish you can catch at Miami beach, but especially:
Spanish Mackerel
Grouper
Sailfish
Snook
Swordfish
Tarpon
Miami Beach is one of the most beautiful world-known hotspots for recreational activities and nightlife on the South East Coast. So you can always combine your fishing and boating experience with a good time.
Fishing season in Florida (the best time to fish)
Thanks to its amazing location and sub-tropical climate, the fishing season in Miami is all year round. However, if you plan on visiting the mainland or the Keys with the intention of catching a certain type of fish - then you need more than a boat, luck, and good conditions.
To help you choose the best time to fish, here is a short but comprehensive fishing calendar to catch fish in the Miami area:
Blue Marlin: March-October
Cobia: January-March
Mutton Snapper: March-May
Yellowtail: April-June
Sailfish: December-March
Tarpon: June-October
Grouper: November-March
Kingfish: December-March
Tuna: December-February
Please note most of these fish could be caught at any time of the year. These are just the ultimate fishing months, with great fish abundance.
Fishing license in Miami
Licensing is probably the most important point on our sail.me Miami Fishing Guide. The regulations are very strict and you don't want to be caught angling in Miami without a license permit.
In general, the fishing license is mandatory for all non-residents 16 years of age or older, and is valid for all saltwater/freshwater fishing and hunting activities. If you already have out-of-state licensing, note that it would not be valid in Florida.
You might also like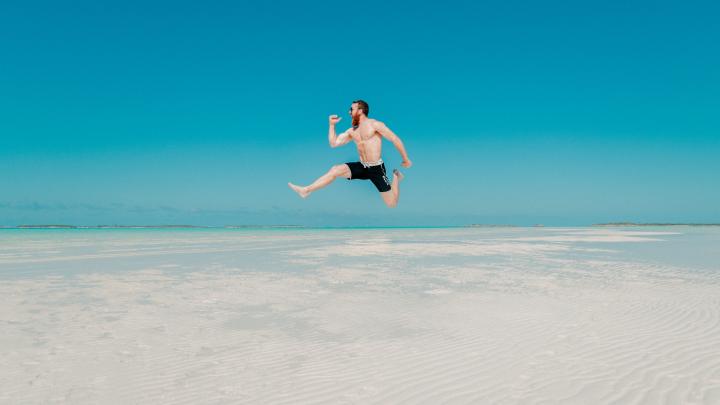 Bear Cut Sandbar - A Hidden Gem for Boaters
Feb 06 2023Boating tips
If you're a boater in search of a hidden paradise, Bear Cut Sandbar is the place for you. This stunningly beautiful location is located just off the coast of Key Biscayne, Florida, and is the perfect destination for boaters looking for a relaxing day in the sun.
read full post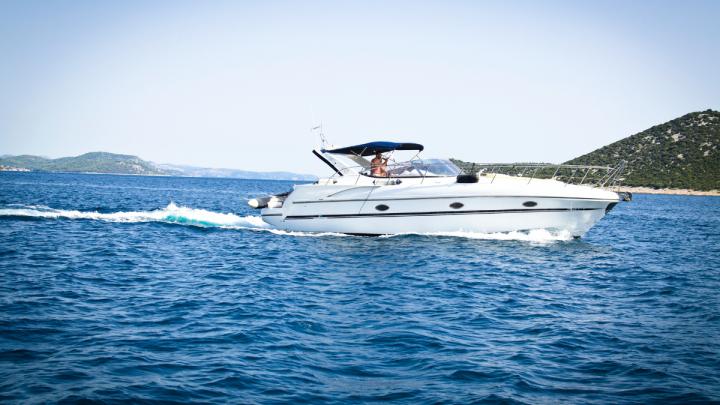 How To Keep Miami's Blue Waters While Boating Green
Jan 05 2023Boating tips
As boaters in Miami, we have the privilege of enjoying the beautiful blue waters of the city. However, it is our responsibility to ensure that we are doing our part to keep these waters clean and healthy for all to enjoy.
read full post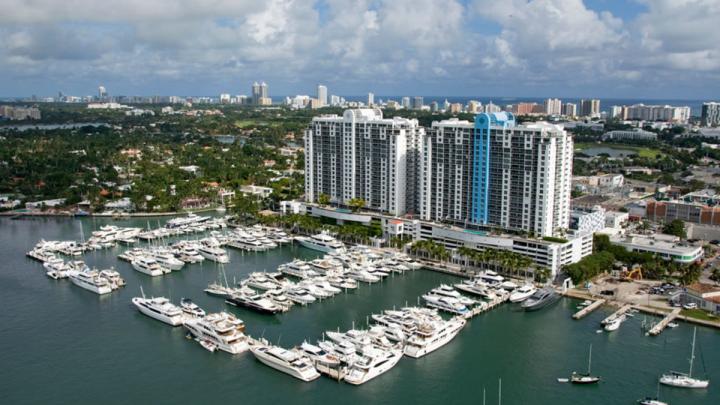 Sunset Harbour Yacht Club (Review)
Sep 22 2022Boating tips
Located in the heart of Miami Beach is Sunset Harbour Yacht Club's luxurious marina -. With its unique equity membership, it's simply the best yacht club in Miami.
read full post