Top 8 Things to do in South Beach Miami
Posted Jun 10 2022 in Guides
South Beach is a neighborhood located in Miami Beach, Florida. It is known for its beautiful Art Deco architecture, white-sand beaches, and bustling nightlife.
This area has been called the "American Riviera" because of its proximity to Latin America's culture and cuisine. You can find plenty to do here whether you're looking for an exciting night out on the town or just enjoying some time relaxing by one of many swimming pools.
Here is sail.me's list of top 8 things to do in South Beach Miami:
Visit the Versace Mansion
Explore Espanola Way
The Bass Miami
Visit Ocean Drive
Shop At The Lincoln Road Mall
Get a Tan on South Beach Miami
Lummus Park
Pay Tribute at the Holocaust Memorial
Visit the Versace Mansion
There are many things to do in South Beach, but one of the most iconic and beautiful is Gianni Versace's mansion.
Located at 1700 Ocean Drive, this historic property was built in 1930 by architect Maurice Fatio. It remained a private home until 1997 when it was purchased by Donatella Versace who turned it into an exclusive boutique hotel.
The building itself boasts Mediterranean architecture with arches and columns that lead you down hallways made with marble floors and walls covered with imported Italian frescos. The interior features chandeliers hanging from ceilings that stretch 20 feet high while each room has been decorated in different colors to match the decor of the era during which they were built.
It's definitely worth visiting if you're staying anywhere near South Beach because it's truly stunning on its own merits!
Explore Espanola Way
If you're staying in South Beach and want to get out of the hotel, start your day with a walk down Espanola Way. The pedestrian street is known as one of the best locations for people-watching, with its colorful art galleries and clothing boutiques. If you're looking for some great photos, definitely stop by here!
Espanola Way runs parallel to Ocean Drive, which means there are plenty of restaurants and shops along this strip too. It's a great place to have lunch or dinner before heading back home at night.
Check out our full Espanola Way Guide to learn more about this amazing street!
The Bass Miami
The Bass Museum is located in Miami Beach and has an incredible collection of contemporary art. The museum is owned by Peter and Tina Kim, who are avid collectors. With over 5,000 works ranging from paintings to sculptures, there's something for everyone at The Bass. If you're lucky enough to be in South Beach during February or March (the museum's off-season), admission is only $2 per person!
The Bass also features a sculpture garden that houses various works by artists such as Jean-Michel Basquiat and Mark Di Suvero. You can find out more about these pieces by visiting their website here.
Visit Ocean Drive
If you're looking for the quintessential South Beach experience, then Ocean Drive is the street for you. This pedestrian-only boulevard is lined with high-end shops, restaurants, and nightclubs.
Ocean Drive is famous for its Art Deco architecture and vibrant nightlife scene—it's where you'll find some of the best bars and clubs in Miami. The neon signs that adorn many of these establishments aren't just decorative; they're part of their history as well! In fact, this neighborhood has been home to a number of iconic art deco buildings since its inception in the 1930s.
It's also worth noting that Ocean Drive isn't just an area known for its nightlife, it's also very safe! In fact, when compared to other popular tourist destinations around the world like New York City or London, Miami Beach has one of the lowest crime rates per capita in North America (and Europe). So if you're worried about visiting South Beach because it might not be safe enough… don't be!
Shop at Lincoln Road Mall
Lincoln Road Mall is a pedestrian-only street lined with shops, restaurants, and cafes. The mall was opened in 1965 by Edward J. DeBartolo Sr., who also developed the nearby Aventura Mall. It was originally anchored by Sears, JCPenney, and Lord & Taylor. Later additions included Burdines (now Macy's) and Dillard's (which closed its store in 2015).
Lincoln Road Mall underwent a major renovation in 1995, which included the addition of an ice skating rink. The rink was later closed due to low attendance but reopened in 2014 as an outdoor ice skating rink with an enclosed area for spectators to view the skaters from above. The shopping center has over 300 stores and restaurants. It is anchored by Macy's, Bloomingdale's, and Saks Fifth Avenue.
Get a tan on South Beach Miami
It might seem like the most obvious thing to do in Miami (not as obvious as Miami boat rental), but it's still worth mentioning as one of the best experiences you can have in South Beach - one of Florida's best private beaches.
The sand is soft, and since South Beach is one of Miami's quiet beaches, there are not plenty of people around! You'll also be able to find plenty of places nearby where you can grab lunch or dinner before heading back home with your tan intact!
The best part about laying out on South Beach is that there are no crowds. You will have a lot of space to layout and enjoy the sun. And if you decide to go to the north side of Miami, we've prepared a list of things to do in North Beach Miami.
Is South Beach Pet Friendly?
Yes, but bring a towel to dry off with.
Lummus Park
Lummus Park is a public park in Miami Beach, Florida. It is one of the oldest parks in the city and was funded by a donation from John Lummus. The park features a Civil War memorial, an artificial lake, and a playground.
You can walk, run or ride your bike through the park, or you can find a place to sit and relax while you enjoy a picnic. There are many places to eat nearby too. The park has public restrooms and water fountains too!
Lummus Park has something for everyone and is definitely worth visiting!
Where do you park for Lummus Beach?
You can park at 1130 Ocean Dr, Miami Beach, FL 33139
Pay Tribute at the Holocaust Memorial
The Holocaust Memorial is located at 16th Street and Washington Avenue in Miami Beach. It was dedicated on April 12, 1995, and was designed by Paul Spreiregen, who also designed the Vietnam Veterans Memorial in Washington DC. The blocks that comprise the memorial represent people's lives before they were taken away from them during WWII.
The center block represents one million Jews who died during the Holocaust; it is made of white marble with a chiseled plaque listing all names of those who died during this period of history. The surrounding blocks are made up of seven types of stone (each representing an event in history). In total there are 611 stones at the memorial site that represent 611 million people killed during World War II.
So here's our list of the top 8 things you should do when visiting South Beach Miami. We recommend you keep it close by for your upcoming trip, so you can make sure to see all these amazing spots and experiences. Best of luck in creating new memories in South Beach Miami!
Bonus: Feel free to explore our South Bech Miami Restaurant and Hotel guides for the full South Beach experience!
You might also like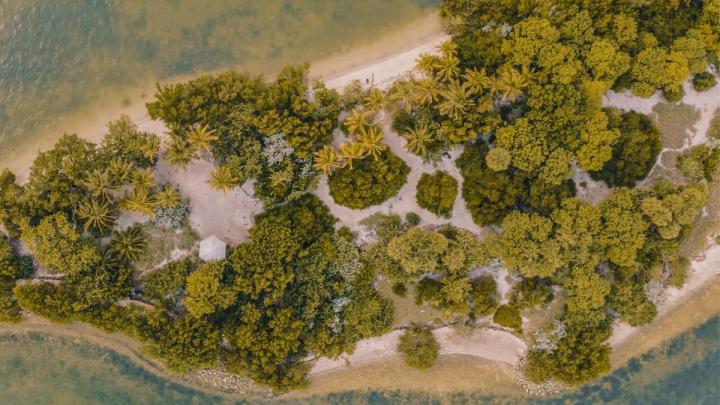 7 Top Islands in Florida to Visit by Boat
Sep 14 2023Guides
Are you ready to embark on a nautical adventure through the stunning waters of Florida? Florida is blessed with an abundance of picturesque islands, each offering its unique charm and allure.
read full post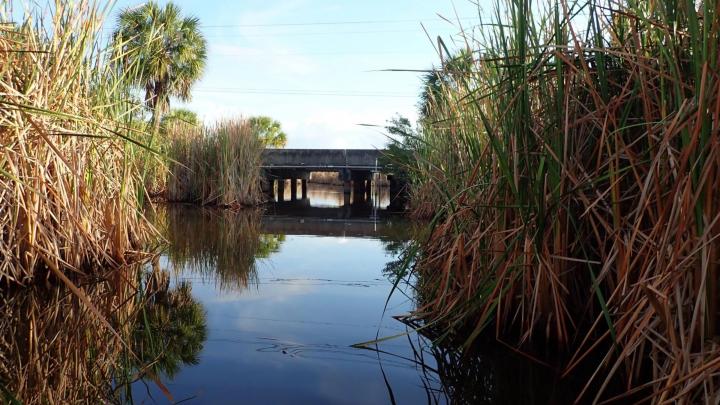 Fishing in Tamiami Canal, FL
Sep 19 2022Guides
Tamiami Canal Florida is considered the best fishing spot in Florida. If you are a fisherman it will not disappoint. It is very popular among local anglers. If you love nature and want to go fishing in the heart of South Florida then this is the perfect place for you.
read full post
7 Best Fishing Spots in Miami
Sep 20 2022Boating tips, Guides
Check out these 7 best fishing spots in Miami. Locations if you don't have a boat, for surf fishing, freshwater spots, and ones off Miami beach
read full post