Top 10 things to do in North Beach Miami
Posted May 31 2022 in Guides
There are so many things to do in North Beach Miami, Florida. Just by simply walking around the shoreline or through the neighborhood, you're sure to come across a plethora of attractions, from stunning parks with breathtaking views of the ocean, to hip restaurants and bars full of energy and life.
That's why we've made a list of the top 10 things to do in North Beach Miami, so you can have an unforgettable time there:
Skyviews Miami Wheel
The SkyView Miami Wheel is a giant Ferris wheel that opened in North Beach, Miami in 2016. The SkyView is the largest observation wheel in Florida at 400 feet tall, with 28 fully enclosed and air-conditioned gondolas that can hold up to eight passengers each.
The attraction offers panoramic views of Biscayne Bay, Downtown Miami, and Miami Beach. The SkyView also has a bar & grill and indoor seating for those who want to watch their friends and family ride without having to go on the ride themselves.
There are a few things you should know before visiting the SkyView:
The SkyView Miami wheel is open from:
Monday to Friday: 1pm - 10pm
Saturday & Sunday: 12pm - 10pm
Each ride is 12 to 15 minutes!
You can purchase tickets online or at any ticket outlet around town (including Publix stores). Buy online and skip the lines!
When visiting, be prepared for crowds during peak times (weekends and holidays). If possible, avoid these times or plan ahead with tickets online
How much is the Skyviews Miami wheel ride in North Miami Beach?
General (12+): $17.06
Juniors (4-11): $14.92
Seniors (65+): $16.22
Active Military with ID: $16.22
Children under 4 (with a riding adult): FREE
Fulford-by-the-Sea Monument
You've probably never heard of Fulford-by-the-Sea Monument. But it's worth a trip if only to get a selfie at this gorgeous structure that was built in the early 1900s by the town's original settlers.
Fulford-by-the-Sea Monument is located on the east coast of Florida, right off Highway 1. And if you've ever been there, you might have noticed that it looks like a giant oyster shell—which is totally fitting! The town was originally founded by oyster farmers who came from Alabama to start their new lives in Florida.
The monument itself is made up of three levels: one for each of the founding families who settled here (the Fulford family, the Bartlett family, and the Folly family). Atop each level sits a granite statue of one of these families' members: Mr. Fulford; Mrs. Bartlett; and Mrs. Folly (respectively).
The monument is also home to some incredible architecture inside and out: ornate columns with copper trimming around each window are common throughout the building's interior; outside, there are beautiful fountains that spout water from within their bases.
New World Center
New World Center Miami is a performing arts center located in the heart of downtown Miami, Florida. The center was designed by renowned architect Rem Koolhaas, and it opened in 2011 after an 18-month construction period. The center is home to four theaters - the 1,200-seat Arsht Hall, the 850-seat Carnival Studio Theater, the 500-seat Knight Concert Hall, and the 150-foot long Bessie Schonberg Theatre for dance performances.
The New World Symphony is the resident orchestra at New World Center Miami and performs regularly there. In addition to its own performances, New World Center also hosts other groups from around the world who perform on its stages. Some of these groups include Miami City Ballet (MDB), American Ballet Theatre (ABT), Alvin Ailey American Dance Theater (AADT), and Broadway Across America (BAA).
In addition to being a cultural hub for music and dance performance, New World Center also has many different types of art exhibitions throughout the year including photography exhibits like "The Art of Photography by Annie Leibovitz" which ran from January through April 2017; as well as theater productions such as "The Kings of War," which ran from March through May 2017.
Explore the Mangrove Tunnels of Miami!
The Mangroves Tunnel Clear Kayak Tour is an exciting way to explore the mangrove tunnels in Miami. This guided tour will take you on a journey through the highly-protected areas of this unique ecosystem.
You'll travel by kayak through four miles of mangrove tunnels, where you'll see many kinds of wildlife up close and personal—including crabs, fish, birds, and more! You'll also get to hear stories about these fascinating ecosystems and their important role in protecting our coastlines from erosion.
If you're looking for an adventure that combines exercise with education and fun, then this tour is for you!
Tour details:
Age: 3+
Duration: 3.5 Hours
Location: East Greynolds Park: 16700 Biscayne Blvd, North Miami Beach, FL 33160
Weight Limit: 425 pounds per boat and no more than 250 pounds per seat
For more information and tickets visit the Miami Clear Kayak Tour website.
Visit the History Museum and Gardens of Stranahan House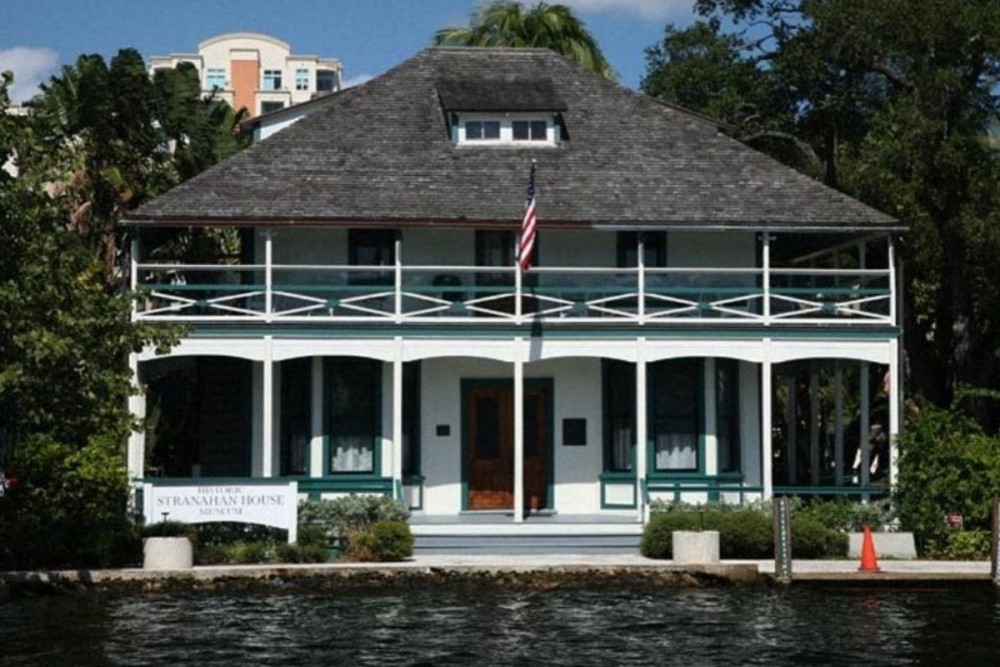 Located at 212 S.W. Second Ave., this historic site preserves the original Stranahan House that was built in 1889 by Frank Stranahan. He bought the land from Hialeah founder Henry Flagler and built a home for his family on it. Today, that house has been restored to its original glory as part of our ongoing work with the Stranahan House Historical Society on preservation efforts.
The museum features both indoor and outdoor exhibits that give visitors an idea of what life was like for early settlers of America, from the Civil War to World War II.
There are also historical gardens on the property which were created in honor of Mary Alice Stranahan, Frank's daughter and founder of the museum. The gardens include plants native to South Florida as well as those grown during different periods throughout history.
The museum is open Tuesday through Saturday with Schedule: 1 p.m., 2 p.m., 3 p.m.. Admission is $12 for adults and $7 for children ages 6-12.
Take a walk through The Ancient Spanish Monastery
The Ancient Spanish Monastery is a beautiful place to visit. It's located in Coconut Grove, and it's the only place in Miami where you can see the architecture of the Spanish monks from the 1200s.
The monastery was built in 1926 by the Catholic Church as a place of worship for the growing population of Spanish immigrants in Miami at that time. It features a beautiful blend of Spanish and Gothic architecture, with plenty of ornate details that will leave you breathless.
If you're planning on taking your kids along with you on your visit, there's a lot for them to see as well! They can explore the gardens surrounding the monastery and see how they were used by monks in centuries past. Children will also love taking part in interactive activities like making their own olive oil soap or candy apples at one of the gift shops on-site.
The Ancient Spanish Monastery is open every day except Christmas Day and New Year's Day, but they recommend booking ahead if you want to visit on weekends or holidays because they often get very busy. If you don't have time for a tour, we recommend checking out their website before your visit so that you know what to expect when you arrive!
The Ancient Spanish Monastery has admission prices:
Adults $10
Children & Youth (ages 5-18) $5
Kids under 5 years old FREE
Students (any age with valid I.D.) $5
Seniors (age 62 and up) $5
Military &/or their families (with I.D.) FREE
Since working hours may varry, visit the monastery's website to check them.
Visit Biscayne National Underwater Park
Are you ready to explore the underwater world?
The Biscayne National Underwater Park is a national park dedicated to preserving the marine life and ecosystems of the Biscayne Bay. The park contains 95 square miles of coral reefs and wrecks, making it one of the largest artificial reef systems in the world. You can explore this stunning environment by taking a boat tour or snorkeling with a guide.
What Can You See at the Biscayne National Underwater Park?
If you want to see some incredible fish and sea life, then visiting Biscayne National Underwater Park is for you. The park contains over 40 different species of coral and over 450 species of fish. You can get up close and personal with sea turtles, rays and sharks during your dive or snorkel. The park also has several shipwrecks that are home to many different types of marine life including octopus, moray eels and spiny lobsters.
How Much Does It Cost To Visit Biscayne National Underwater Park?
The park has no entrance fees.
However, if you wish to camp, you need to pay $25 for each night you stay - that includes 2 tents and 6 people. You need a boat to reach the remote island. If you don't have one, you can always choose from our Miami boat rentals.
Go Shopping at Aventura Mall
Aventura Mall is one of the most popular shopping malls in South Florida. If you're looking for great deals and an exciting atmosphere, this is your place.
The mall is located at 19575 Biscayne Blvd., Aventura, FL 33180. It's just north of the Palmetto Expressway (S.R. 826) and east of I-95. The mall has lots of parking spaces and easy access from both major highways.
You can buy pretty much anything your heart desires at Aventura Mall. From clothes to jewelry, shoes to electronics, and everything in between—you'll find it here! You can also eat at one of the many restaurants that are located within the mall, including Burger King, Chili's and Red Robin (all American favorites), or go to the food court for a wide variety of international cuisines. The mall also has a cinema if you're looking for an afternoon out with friends or family and want something fun to do.
If you have time while shopping at Aventura Mall then definitely check out its website too because it has all kinds of cool information about what's going on right now in Miami Beach as well as tips on how best to navigate through this wonderful city of ours!
Rent a Boat in North Miami Beach
If you're planning to explore the Miami area, there's no better way to do it than by boat.
sail.me offers affordable boat rentals in North Beach Miami and all the surrounding areas, so you can have a great time on the water without worrying about having to pay too much for your adventure.
We've got boats of many different sizes and types, so whether you're looking for something small enough for just two people or something that can seat up to ten people comfortably, we've got what you need!
All of our rentals come with safety equipment such as life jackets and waterproof bags for your belongings so that you can enjoy your trip without worrying about anything else but enjoying yourself.
So don't wait any longer to explore this beautiful city by sea! Book your boat today and take off on an adventure!
Bonus - We've also prepared for you a separate restaurant and hotel guide for North Beach Miami.
You might also like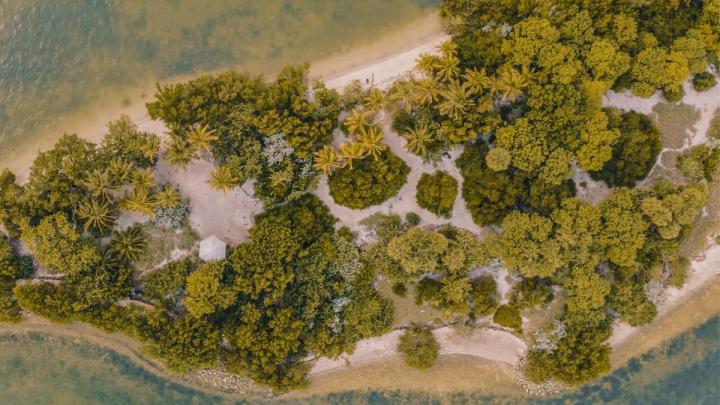 7 Top Islands in Florida to Visit by Boat
Sep 14 2023Guides
Are you ready to embark on a nautical adventure through the stunning waters of Florida? Florida is blessed with an abundance of picturesque islands, each offering its unique charm and allure.
read full post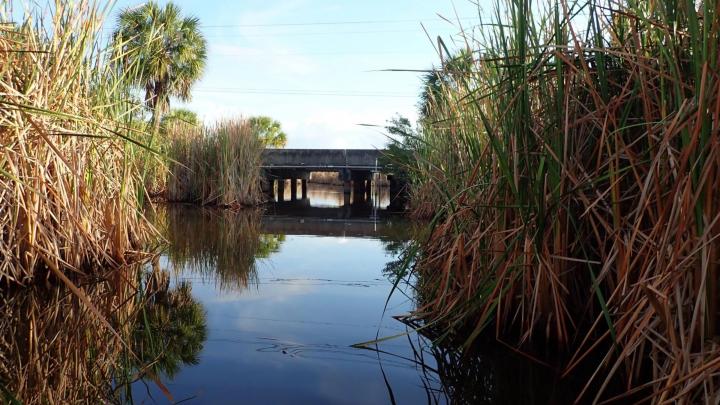 Fishing in Tamiami Canal, FL
Sep 19 2022Guides
Tamiami Canal Florida is considered the best fishing spot in Florida. If you are a fisherman it will not disappoint. It is very popular among local anglers. If you love nature and want to go fishing in the heart of South Florida then this is the perfect place for you.
read full post
7 Best Fishing Spots in Miami
Sep 20 2022Boating tips, Guides
Check out these 7 best fishing spots in Miami. Locations if you don't have a boat, for surf fishing, freshwater spots, and ones off Miami beach
read full post