Espanola Way - Discover, Eat, Stay
Posted Sep 14 2022 in Guides
A charming, Mediterranean-style street in South Beach, Espanola Way is a vibrant food and entertainment destination!
Just a few steps from the world-famous Art Deco District, this historic area is lined with colorful buildings and full of tasty treats. Follow our guide on how to discover, eat and stay in the area!
Discover Espanola Way
The best way to see Española Way is with an expert tour guide. You can choose from a number of tours that take place throughout the day and are led by professional guides who know every corner of Miami Beach like the back of their hand.
Here are our top picks for exploring Espanola Way on a sightseeing adventure:
A Taste of South Beach Food Tour - This foodie tour will introduce you to some of the best restaurants in South Beach Miami, including celebrity chef Todd English's new restaurant, Fish Shack & Grill at The Confidante Hotel. You will enjoy four different dishes at each stop along the way!
Private Miami Beach Versace Exploration Game - If you love fashion and celebrity culture, this game is perfect for you! Your private concierge will take you on an exclusive tour around some of Donatella Versace's favorite spots in town—including her home—and even give insight into how she chooses her outfits (think bling!). If it rains while visiting Miami or if there are other inclement weather conditions during your trip (such as high winds), this option offers indoor activities instead that still allow guests access to all historic sites within walking distance from each other so they don't miss out on anything while still having fun together as a group."
Discover South Beach Golf Cart Tour - The South Beach Golf Cart Tour is the only opportunity you'll ever get to drive a golf cart on the sand of Miami Beach. The tour departs from Ocean Drive and winds through the heart of South Beach. The tour lasts about an hour and a half and includes visits to some of the most popular attractions in South Beach.
Eat at Espanola Way
Espanola Way Miami is home to several restaurants, cafes, and bars, which offer a wide variety of cuisines. Sip delicious cocktails and savory dishes from some of South Florida's most famous establishments as you dine under the Miami sky. With options ranging from local and traditional Spanish dishes to day-boat catches, and pairings with some of the most creative beverages, this tropical setting makes for an alluring destination. In true Spanish style and South Beach tradition, eating and drinking establishments stay open late.
We've prepared a list of some of the best restaurants in Espanola Way:
Those are just some of the many amazing restaurants in South Beach Miami!
And if you are more into Italian cuisine, there are several Espanola Way Italian restaurants:
Hosteria Romana
The restaurant has been around since 2001, and it's safe to say that its motto "Where Italians go for Italian" is justified!
Hosteria Romana's menu offers homemade Italian dishes that are guaranteed to leave your mouth watering and your taste buds begging for more. The menu is full of classic Italian favorites like pasta, pizza, and calzones, as well as more unique fare like risotto and gnocchi. Hosteria Romana has plenty of space for larger groups, so it's the perfect location for hosting family parties and events with friends. They also offer special menus for children, so even the littlest members of your party can enjoy dining at this popular spot!
If you're planning on visiting Hosteria Romana during peak hours, we recommend making reservations in advance—especially if you have a big party coming with you. The restaurant is open Monday through Thursday from 5PM - 1AM and from Friday-Sunday from 1PM - 1AM.
Does Hosteria Romana offer takeout?
Yes, Hosteria Romana offers takeout for its customers. They can take your order at (305) 532-4299 or if you simply visit their website.
How is Hosteria Romana rated?
Hosteria Romana has an overall rating of 4.3 Stars by Google users.
Food: 4.5
Service: 4
Atmosphere: 5
Value: 3.5
How is Hosteria Romana's Price range
Given its location and amazing Italian kitchen, a dinner at Hosteria Romana may cost you between $20-$100, which seems like a fair price to us!
Mercato della Pescheria
Mercato Della Pescheria is a restaurant that focuses on Italian food prepared with fresh ingredients, cooked in front of you. The menu has traditional Italian recipes that are made with fresh fish from local fishermen and other ingredients sourced locally.
The restaurant has a beautiful setting and the staff are friendly, knowledgeable, and helpful. They offer a wide range of wines that can be matched with any dish on the menu. The atmosphere is relaxed so it's perfect for a romantic meal or for bringing family or friends along for a special occasion.
The restaurant also has an open-air terrace where you can enjoy your meal al fresco!
The working hours of Mercato Della Pescheria are Monday through Thursday from 4PM - 12AM, Friday - Saturday from 12PM - 1AM, and Sunday from 12PM - 12AM
Pane & Vino Miami Beach
When it comes to Italian food, Pane & Vino is the best of the best.
With a focus on traditional and fresh dishes that are made with love, this family-owned restaurant has been serving up gastronomical experiences since 2014.
The menu includes everything from handmade pasta to mouthwatering pizzas and even seasonal specials like fresh fish. And if you're looking for something more traditional—like lasagna or chicken parmigiana—you'll find it on the menu as well.
Whether you're looking for a quick lunch or dinner out with friends or an intimate dinner with loved ones, Pane & Vino will not disappoint.
After we've tested all of those places, it's safe to say, Espanola Way's Italian Restaurants won't disappoint you!
However, we know that one of the most famous places on Espanola Way is no other than the Havana 1957-Authentic Cuban Restaurant!
Havana 1957 - South Beach, Miami
Havana 1957 offers an authentic Cuban experience, look no further than Havana 1957 in Miami. This restaurant not only offers delicious Cuban food but also transports you back in time to the '50s of Cuba with its decor and ambiance.
Havana 1957 is part of a group of restaurants that take their design inspiration from the history of Cuba. The restaurant's interior features vintage posters and pictures from the 1940s and '50s, as well as antique furniture from that period. It's truly an amazing way to get a taste of Cuba's past!
The menu has tons of options—from classic dishes like ropa vieja and arroz con pollo (chicken with rice) to newer takes on traditional recipes like a classic Cuban sandwich served on Cuban bread instead of white bread! Plus, there are plenty of vegetarian options for those who don't eat meat.
If you're looking for something different than your usual dinner out or lunch at the office, check out Havana 1957 next time you're in Miami!
What is the significance of Havana 1957?
The name of the restaurant resembles the armed attack and attempted killing of President Fulgencio Batist that failed during the presidential election Palace in Havana, Cuba.
Is Havana 1957 a chain?
Yes, Havana 1957 is a chain of restaurants across the United States, that strives to create a unique dining experience and take you to the glory days of 1957 Cuba.
Stay in Espanola Way, South Beach Miami
Finding the perfect hotel in Espanola Way can be a bit of a challenge since there are only 2 hotels on the street - El Paseo and Esme. However, there are plenty more hotels in South Beach Miami, which are within walking distance of Espanola Way!
Esme Hotel - South Beach Miami
The Esme Hotel South Beach is an intimate boutique hotel with a hip vibe, located on Espanola Way in South Beach. The historic yet modernized property features 56 rooms, each with its own unique decor and color palette.
This property offers access to some of the area's most popular attractions like Lincoln Road Mall and Ocean Drive Art Deco District. The Esme Hotel South Beach Miami is within walking distance of Miami Beach Convention Center - Hall D & E and O Cinema Wynwood, making it easy for guests to take advantage of nearby entertainment options during their stay.
Which room amenities are available at Esmé?
Esmé Hotel offers comfortable room amenities with free Wi-Fi, cable TV, air conditioning, and a minibar.
El Paseo
El Paseo Hotel Miami is a great hotel for those looking for a nice, clean and affordable place to stay in Miami. It's located just minutes away from some of the city's top attractions and it's also near some of the best restaurants and bars.
The rooms are spacious and comfortable, with plenty of space to relax or work on your laptop. The staff is also very friendly and helpful, so if you have any questions about anything at all they'll be happy to help you out.
We hope you've enjoyed getting to know Espanola Way a little more through our eyes. This is just a taste of the many wonderful things to do in South Beach Miami, but we think it's a pretty good start!
You might also like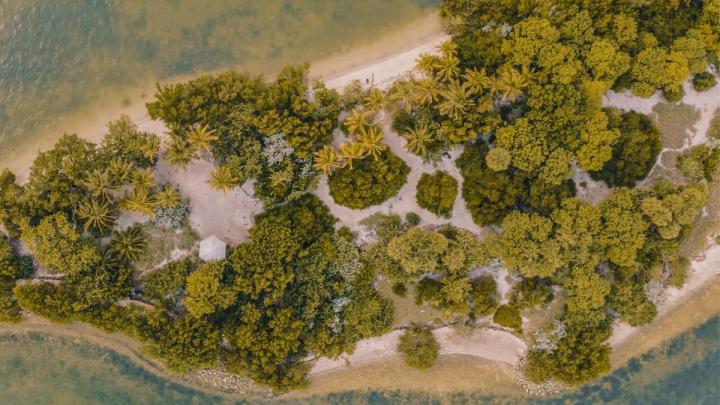 7 Top Islands in Florida to Visit by Boat
Sep 14 2023Guides
Are you ready to embark on a nautical adventure through the stunning waters of Florida? Florida is blessed with an abundance of picturesque islands, each offering its unique charm and allure.
read full post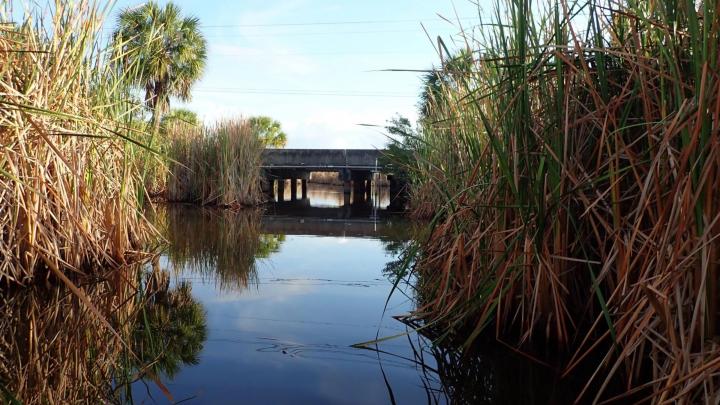 Fishing in Tamiami Canal, FL
Sep 19 2022Guides
Tamiami Canal Florida is considered the best fishing spot in Florida. If you are a fisherman it will not disappoint. It is very popular among local anglers. If you love nature and want to go fishing in the heart of South Florida then this is the perfect place for you.
read full post
7 Best Fishing Spots in Miami
Sep 20 2022Boating tips, Guides
Check out these 7 best fishing spots in Miami. Locations if you don't have a boat, for surf fishing, freshwater spots, and ones off Miami beach
read full post