10 Boating Fun Ideas & Activities
Posted Aug 23 2022 in Boating tips
These boating fun ideas, activities & must-have fun things to have on a boat will ensure your boating experience is much more enjoyable!
Some people think boating only is for those with unlimited bank accounts, but the truth is that everyone can afford a day out on the water. With boat rental services like sail.me, you can go on a fishing trip or just a relaxing day cruising with friends.
Below are some ideas and activities you can do while you are on a boat.
Why is boating so fun?
Boating is fun because there's always something new to explore and it's easy to find ways to fill up your day with boating activities like swimming, fishing, and many exciting watersports! You can also relax and get away from the stress of everyday life.
10 Boating fun ideas
Boating is fun, right? But sometimes you want to do more than just relax or work on your tan. Maybe you want to try some of the other things that boating can offer you. We've got a list of boating activities and boat ideas below to help you choose just some of the fun things to do on a boat.
Sandbar Party
Fishing
Wakeboarding
Water Skiing
Scuba Diving
Kayaking
Snorkeling
Whale Watching
Dinner With a View
Jet Skiing
1. Sandbar Party
Haulover Sandbar (Photo Credit: flskiriders)
Sandbar parties are the best when it comes to an experience on the water. You get to boat out to a sandbar and spend the day drinking, playing games, and hanging out with your friends.
If you wonder where to spend your birthday, bachelorette, or engagement party, sandbars such as Nixon Sandbar and Haulover Sandbar are the perfect place! However, even if you don't have a special occasion, in order to explore Miami's sandbars requires you to plan ahead and of course - a Miami boat rental to get you there!
Planning an amazing sandbar party is easy! Start by creating a music playlist with your favorite boating songs for you to groove on. Sandbars are sand and water only, so don't expect to find natural shade. Make sure to pack some essentials like sunscreen, fresh drinks, sunglasses, and a hat for sun protection. Even though the water is shallow, make sure to ask the boat owner for life jackets in case your best friend can't swim.
2. Fishing
Fishing is a fun boat activity that can be enjoyed by people of all ages and experience levels. Whether you're fishing in freshwater or saltwater, trolling for bait or casting for fish, there's no shortage of ways to enjoy the sport.
If you're new to fishing, don't worry! There are plenty of resources available (such as our Miami fishing guide) that can help you get started. You can find everything from tips on where to go and what gear to use to how much bait to use and what kind of fishing boat would fulfill your needs.
No matter where you're fishing—whether it's freshwater lakes or ponds, saltwater oceans or bays, rivers, and streams—you're sure to have a great time catching some fish!
3. Wakeboarding (Wakesurfing)
Wakeboarding is a sport where you stand on a board and ride on high speeds behind the boat, or "watercraft." It's similar to surfing, but instead of riding waves, you're riding for tricks. Wakeboarding has three main types:
cable wakeboarding, which uses cables to pull the rider up and down;
slalom wakeboarding, where riders go through a course with gates;
air wakeboarding, where riders try to jump as high as possible
You'll need a wakeboard, which is shaped like a surfboard but with fins on the bottom that allow the rider to stay afloat while they're being towed behind their boat. You'll also need some protective gear—shin guards are recommended since boating safety is a must. And don't forget: Don't ride alone! You will need someone else there with you who can help pull you back up when you fall off.
4. Water Skiing
Water skiing can be a lot of fun, but it's also a sport that requires some skill. Water skiing is a sport in which participants use skis to travel over the surface of the water. The skis are attached to a boat by ropes, and the boat pulls the skis through the water using a motor or by hand. The skis enable the participant to move across the surface of the water without sinking into it.
The cost of water skiing can vary depending on where you go and what type of equipment you use. It can be as low as $25 per hour or as high as $100 per hour or more depending on how much experience you have with water skiing and what type of equipment you need in order to do it safely. Many people rent their equipment from a shop so they don't have to spend any money upfront before trying out this activity for themselves.
5. Scuba Diving
Scuba diving is a fantastic way to explore the underwater world, and it can be a great way to combine exercise with adventure! Scuba diving can be physically demanding and it does increase your heart rate. But if you're in good shape and have been cleared by your doctor, then that's not really an issue.
You get to see all kinds of amazing fish and sea creatures up close. You can also take photos or videos of them if you want—and they'll look even better than they do in books or documentaries because they'll be moving around in 3D! If you're feeling adventurous, you can also go down deeper than most snorkelers ever do—which means more unusual marine life that's harder to find in shallow waters.
It's not cheap—but it doesn't have to break the bank either! If you rent equipment instead of buying it outright, then the cost per dive is lower than most people think at first glance.
6. Kayaking
Kayaks are small craft that can be easily transported on a boat and taken out for playtime after the mothership is anchored in a scenic harbor. Kayaks are usually made from either rigid plastic or blow-up plastic and require little training to use. If you can hold a paddle, then you can explore the waters in a kayak. Better models also have foot pedals to help with steering for beginners and anyone kayaking through water that runs a little fast.
7. Snorkeling
Snorkeling is swimming on the surface of the water while wearing a face mask that allows you to breathe through your mouth. It also keeps ocean water out of your eyes and mouth so you can see underwater creatures better!
Snorkeling is a great way to explore the underwater world without having to learn how to scuba dive. You can do it on your next boating adventure with your family and friends or by yourself! It's easy, fun, and relaxing. Here's everything you need to know about snorkeling for beginners.
There are many things you can do while snorkeling: swim around reefs and coral, look for sea creatures, take pictures underwater with your camera or phone, and watch other people snorkel around reefs and coral if they're doing so close by...the possibilities are endless!
For the lovers of underwater adventures, sail.me compiled a list of the best spots to snorkel in Miami area! Check it out.
8. Whale Watching
Whale watching is a popular activity for tourists in the [area] because you can see whales up close and personal. The best way to do it is on a boat, so you don't have to deal with any seasickness issues! It's also nice to see the whales from the water—you get a different perspective than if they were just swimming in front of you.
The best time to go whale watching is between December and April when there are more whales migrating through our area. It's also better if you go during the day since it's easier for them to see us if we're not wearing black wetsuits and black helmets!
You'll need binoculars or a telescope (or even better: both), as well as waterproof gear like rain jackets and boots if it rains during your trip. You'll also want some snacks and water bottles for yourself—you'll be out there for quite a while!
We will take you on a journey throughout the states, to discover the most scenic destinations for wildlife spotting: The 12 Best Places in the U.S. to Go Whale Watching
9. Dinner With a View
Every old-school boater knows that the most romantic place for dinner is on a boat, enjoying the magnificent sunset view!
It's a beautiful night. The moon is shining bright, and the stars are twinkling. You can hear the sounds of the waves lapping against the boat as it gently rocks back and forth with the water.
The air smells like salt, and you feel your stomach grumble in anticipation of what's to come: dinner.
Your loved one has invited you on a boat ride for dinner—and what better way to enjoy a meal than by sitting out on top of the water? You're going to be eating under the stars as they reflect off of the water while listening to the soft music playing in the background.
10. Stand-Up Paddleboarding (SUP)
There are many reasons why SUP is becoming so popular, but here are a few of our favorites.
Stand-up paddleboarding (SUP) is a great way to get into the water and start having fun without having to be an expert swimmer or have any previous experience in water sports. You can learn how to stand up on a board in no time at all with our easy-to-follow instructions and tips.
Once you're ready, find an area where there is clear water and no sailboats or other people around. Stand up on your board and get used to balancing yourself while holding onto the paddle in one hand. Once you feel comfortable with this position, try paddling forward using both hands in a sweeping motion toward the front of the board. When you're ready for more of an adventure—and maybe a little bit more challenge—try standing up on one foot while doing each stroke!
The best thing about paddle boarding is that it's really good exercise! You'll burn calories while having fun on the water and enjoy watching your body change as you continue practicing this new hobby. You don't need any special equipment or clothing either – just bring along sunscreen and sunglasses if necessary!
5 Fun things to have on a boat
In the points above we've covered what to do on a boat all day while having fun boating, however, there are ways to improve the fun even more with some additional notches.
We've prepared a short list of 5 things to bring along with you that will improve the boat entertainment of your family.
Inflatable Raft
Bluetooth speaker
Cameras and Binoculars
Towable Tubes
Cooler
1. Inflatables
Inflatables are an excellent choice for boaters who love to travel. They are a great way to get out on the water and have some fun. Inflatables are a great option if you're looking for something that's easy to take with you when you plan your boat party. You can buy additional oars for your Inflatable so you can row yourself around in your chosen body of water.
And if you want to make things even more fun, you can attach your inflatable to the boat and use it as a wakeboard or water-ski line. Of course, almost every inflatable has a cup holder, so you can relax on the water with a drink in your hand for maximum boating fun.
2. Bluetooth speaker
The majority of boats have built-in sound systems, but in case they don't you should pack your portable Bluetooth speaker with you! Many of today's Bluetooth speakers are powerful enough to get the party started! However, don't forget that you are going to enjoy yourself near water, so make sure the speaker is waterproof.
3. Cameras and Binoculars
Capture every moment of boat fun on your GoPro or any other waterproof camera! Waterproof cameras can be used for various purposes, but they are especially useful when you're out on the water. The best waterproof cameras for boats are ones that can take all kinds of abuse. They need to be waterproof (duh), but they also need to be able to handle being dropped in the water and getting splashed on by waves.
And if you want to see something far away, then binoculars are the perfect tool for this job. You can use them to look at things like whales, ships, and birds from a distance without having to get too close to them or scare them away with your presence.
4. Towable Tubes
A towable tube is a fun, safe way to enjoy water sports. It's also a great way to relax and get some exercise. If you're new to towable tubes, read on for our tips on how to get the most out of your experience.
A towable tube isn't exactly hard to find—there are plenty of options at your local sporting goods store or online. But before you buy one, make sure that you have all of the other equipment you need for the activity:
Life jacket: There are many different types of life jackets available; make sure that you have one that fits well and will keep you safe in case of an accident (or someone else needs help).
Flotation device: If there are other people around who may need assistance getting back to shore or rescuing someone else, it's a good idea to bring along flotation devices like water wings or inflatable rings.
Sunscreen: Towable tubes can be quite hot inside the sun's rays while they're being towed across the water—so bring sunscreen! And don't forget sunglasses too!
5. Cooler
The portable cooler on a boat is a great way to keep your beverages cool when you are out on the water. The portable cooler on a boat is also known as an ice chest or ice chest, and it is often used to keep items cold or frozen during travel. When you're out in the sun, you need to stay hydrated. If you're on a boat, you don't want your bottle of water to sit in the sun and get warm. That's why having a portable cooler on a boat can be so helpful!
The portable cooler on a boat is also perfect for keeping food fresh. If there are snacks that need to be kept cool while you're traveling, this will make sure they don't spoil before they reach their destination. It can also be used to store fish after they've been caught!
Boat fun: top 7 tips
If you are still reading through this point, we guess you are craving more fun activities to do on a boat. Worry not, sail.me will provide them for you! No matter if you are a veteran boater or a first-timer, here are 7 tips for your next boating adventure:
Bring a book or e-book
Play Cards
Bring your dog on board
Sing Karaoke
Learn how to tie knots
Spend the night boating
Form a flotilla
1. Bring a book or e-book
If you love reading, then what better place to do it than on a boat rental while relaxing to the sound of the waves splashing into the boat?
Bringing a book on a boat is a great idea because it gives you something to do while enjoying the scenery around you. It also helps pass time when traveling between destinations or waiting for conditions to improve before leaving the dock.
2. Play Cards
Playing cards on a boat is a great way to pass the time and make friends.
If you're looking for a fun way to pass the time while you're cruising on your boat, playing cards is an excellent choice. It's easy to learn how to play and it's something that can be played by just about anyone.
If you're hosting a party or just want something fun to do with your friends, playing cards on a boat can be an ideal option.
3. Bringing a dog on board is guaranteed fun on a boat
Bringing your pet with you on your next boating trip is a great way to keep them entertained, but it can also be a lot of work!
You should always make sure that your pet is wearing their life jacket before getting in the water with them! If they don't have one yet, or if yours has worn out over time, consider investing in some new ones. This will ensure that both of you stay safe during any potential accidents while out on the water.
Dogs love playing fetch just as much as humans do! Make sure they have lots of toys available to throw around so they can enjoy themselves while you're out there enjoying yourself too! They'll love it even more if they get a chance to swim around the water.
4. Karaoke on a boat - the perfect boat activity
Karaoke is a great way to bond with your friends and make new ones. If you're looking for a fun activity to do with your friends, family, or co-workers, karaoke is always a good bet. Combining your Bluetooth speaker with a Karaoke set would make your boat party even more fun!
Karaoke on a boat can be done in many different ways. You can rent out a private cruise or bring your own pontoon boat and go with friends. Most people prefer to go with friends and rent out a private cruise so they can have more privacy. Just make sure you are not disturbing the boaters around you, otherwise, you might have problems with the coast guard.
5. Learn how to tie knots
Do you know how to tie boating knots?
Boating knots are used to tie the boat to the dock, tie-down your belongings, or secure loose items. Learning how to tie a few simple knots can help you get ready for a day on the water and keep you safe while you're out there.
Well, there's no time like the present to learn. Boating knots are a great way to show off your nautical prowess and impress your friends with your knowledge of maritime ropes and knots. Just follow these steps, and you'll be able to tie any knot in no time!
6. Spend the night boating
Spending the night on a boat is an experience that many people have been dreaming about for years. But if you've never done it, you might be wondering what it's like—and if it's worth the cost.
There are many reasons to spend time on a boat. The first is that being on the water is a great way to relax, and since you're out at sea, you can also get a lot of work done without having to worry about distractions.
Another reason is that it's more cost-effective than staying in a hotel. You can go on a cruise and pay less than what you would pay for just one night in a hotel. Plus, if you're traveling with friends or family members, everyone will have their own room!
7. Form a flotilla with your friends
Have you ever wanted to rent a boat with your friends? We know it's not always easy to get everyone together, so we're here to help! If you want to rent multiple boats at once, we can accommodate that with sail.me's boat rental services. All you need to do is send us an email and let us know how many boats you'd like to rent. We'll take care of the rest!
Water boat activities: Our conclusion
Well, here you have it, our full detailed guide on all of the water boat activities you can do to have some fun on a boat! Your days of being bored in the sun are long gone! You now have so many boating fun ideas and activities to choose from that you'll never experience boredom on the water with your family or friends. So get out there, plan your adventures and make memories that will last a lifetime!
sail.me offers the best boating fun, just rent your boat in Miami and strt your adventure!
You might also like
Transporting a Boat to Costa Rica: All You Need to Know
Sep 14 2023Boating tips
U.S. Department of State statistics show that tens of thousands of American and Canadian expats and retirees have chosen to move to Costa Rica, and it's not hard to see why. From the paradise beaches to the sunny weather, there's a lot to love about this part of the world, and having your own boat there is a great way to make the most of the experience.
read full post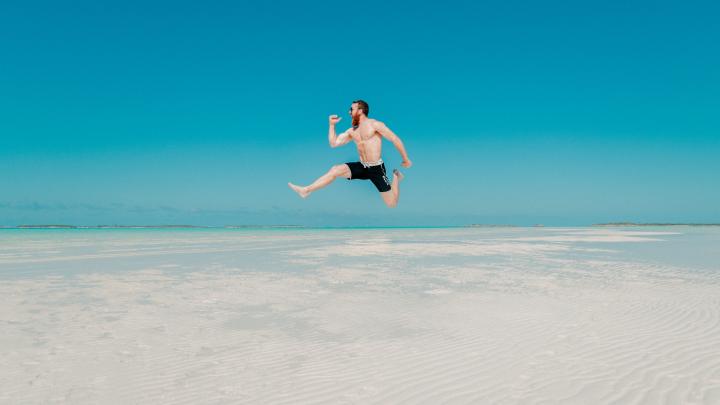 Bear Cut Sandbar - A Hidden Gem for Boaters
Feb 06 2023Boating tips
If you're a boater in search of a hidden paradise, Bear Cut Sandbar is the place for you. This stunningly beautiful location is located just off the coast of Key Biscayne, Florida, and is the perfect destination for boaters looking for a relaxing day in the sun.
read full post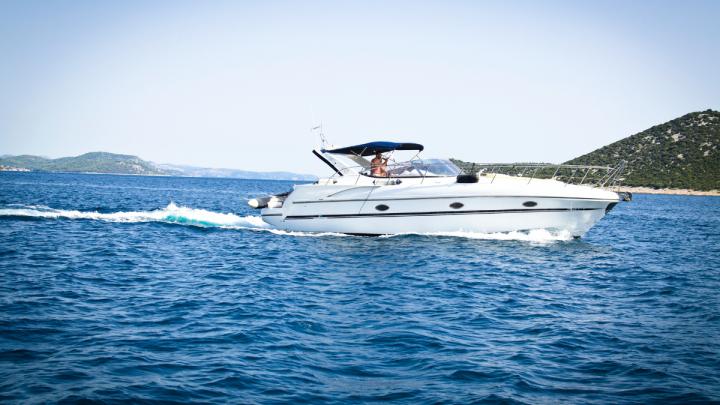 How To Keep Miami's Blue Waters While Boating Green
Jan 05 2023Boating tips
As boaters in Miami, we have the privilege of enjoying the beautiful blue waters of the city. However, it is our responsibility to ensure that we are doing our part to keep these waters clean and healthy for all to enjoy.
read full post