Explore the Miami Sandbars
Posted Feb 06 2023 in Boating tips, Destinations
The coastline of Miami offers all kinds of boating experiences, but visiting the local sandbars is something you should not miss out on! Especially if you want to party in style and get the best of Miami's nightlife.
Except for partying, the three major sandbars of Miami are superb spots to meet and hang out with other boat lovers. Some of the on-the-water experiences you can enjoy on the sandbars include swimming, sunbathing, and practicing kayaking, paddleboarding, and snorkeling.
The Miami sandbars are small oases in the water that emerge at low tide. They balance out the warm Florida weather and the refreshing waters of the Atlantic. So if you ever find yourself in Miami, looking for a lavish place to unwind or party on your Miami boat rental, any of the local sandbars would be an exceptional choice of destination.
Haulover Sandbar
Haulover Sandbar is Miami's most popular sea sandbar. The boating spot is surrounded by relatively shallow waters, welcoming to local sailors, yachting enthusiasts, and tourists with yacht or boat rentals.
Things to do at the Haulover Sandbar
No wonder the Haulover Sandbar is on every Miami to-do list. The tropical greenery, sandy shores, warm and clear sandbar waters excite visitors with all kinds of on-the-water and beach activities.
You can get some sun, go for a swim, try snorkeling, hang out with other boaters, grab a bite at a floating food boat or simply have fun on the shore. The sandbar is a famous social setting and hangout for all boat lovers in the area.
The boating oasis is all about the Miami vibe and draws huge weekend crowds for the wildest sandbar parties! Sounds like fun? Then maybe it's time to rent a party boat and head over to the Haulover Sandbar.
How to get to Haulover Sandbar?
The Haulover Sandbar is located near North Miami Beach, west of the Haulover Beach Marina, inside the Haulover Cut. The official address is 10800 Collins Ave, Sunny Isles, however, this Miami sandbar is only accessible by boat.
If you are feeling adventurous, you can join an organized tour and kayak to get there. But if you like to explore more and be more flexible with your schedule, getting a Miami boat rental is definitely a better option.
Nixon Beach Sandbar
The Nixon Beach Sandbar is the ultimate Miami getaway for boats. The charming paradise allures tourists and local boaters with its stunning white sands and shallow turquoise waters. Except for its ambiance vibe, this Miami sandbar is also known as a famous boat party spot.
Things to do at the Nixon Beach Sandbar
Nixon Sandbar is hardly a typical sandbar. It is more or less a shallow-water spot with a fine sand seabed, and no greenery. Yet, the place is always crowded with party boats, small yachts, and motorboats because visitors simply love the site.
This Key Biscayne sandbar is super refreshing for those who want to swim and relax, and extra welcoming for those looking to socialize and have fun. You can see people floating, swimming, drinking, hanging out, and some even go snorkeling.
And of course, everyone who likes to party on the water knows the best sandbar parties in Miami happen on the Nixon Beach Sandbar on the weekends.
How to get to the Nixon Beach Sandbar?
If you are sailing in Biscayne Bay, you should certainly pay a visit to the Nixon Beach Sandbar. The sandbar is located west of Key Biscayne, near Hurricane Harbor. Since it is right in the middle of the sea, the only way to reach the destination is by boat.
If you are on a vacation in Miami and would like to experience everything that Nixon Sandbar could offer, rent a boat or a yacht! That way, you have all the freedom to make your own itinerary and also visit nearby sights.
Bear Cut Sandbar
The Bear Cut Sandbar is the least popular of the Miami sandbars, so it is rarely as crowded as Haulover and Nixon Beach. And while most tourists go to the other sandbars, this small but charming sandbar is like the well-kept secret of local boaters.
Things to do at the Bear Cut Sandbar
Unlike the other local sandbars, the Bear Cut Sandbar lacks the tropical party vibe that is typical for Miami. However, it allures visitors looking to spend a relaxing day with family and friends. This sandbar is the ideal local getaway to let go of stress and unwind.
Bear Cut Sandbar is a part of a protected park but is still welcoming to scuba divers and snorkeling enthusiasts who want to explore the nearby coral reefs and wrecks. You can also take a refreshing dip in the waters or relax at the charming beach area if you feel like it.
How to get to Bear Cut Sandbar?
The Bear Cut Sandbar is located on Key Biscayne, in the northern part of Crandon Park, near Crandon Beach. Like the other sandbars, it is only accessible by the water. You can easily get there if you rent a boat, or alternatively, you can reach it by kayak or paddleboard.
You might also like
Transporting a Boat to Costa Rica: All You Need to Know
Sep 14 2023Boating tips
U.S. Department of State statistics show that tens of thousands of American and Canadian expats and retirees have chosen to move to Costa Rica, and it's not hard to see why. From the paradise beaches to the sunny weather, there's a lot to love about this part of the world, and having your own boat there is a great way to make the most of the experience.
read full post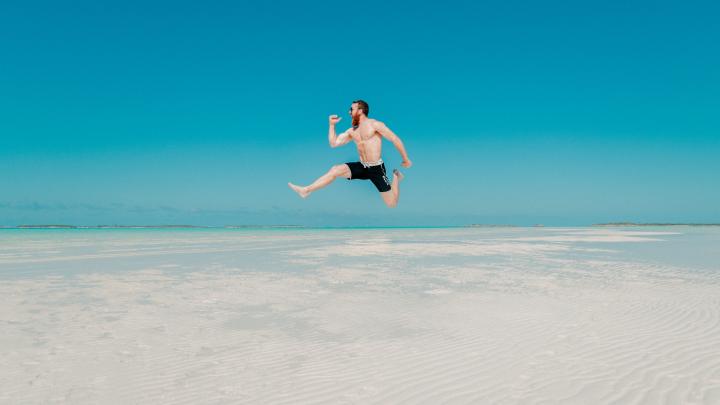 Bear Cut Sandbar - A Hidden Gem for Boaters
Feb 06 2023Boating tips
If you're a boater in search of a hidden paradise, Bear Cut Sandbar is the place for you. This stunningly beautiful location is located just off the coast of Key Biscayne, Florida, and is the perfect destination for boaters looking for a relaxing day in the sun.
read full post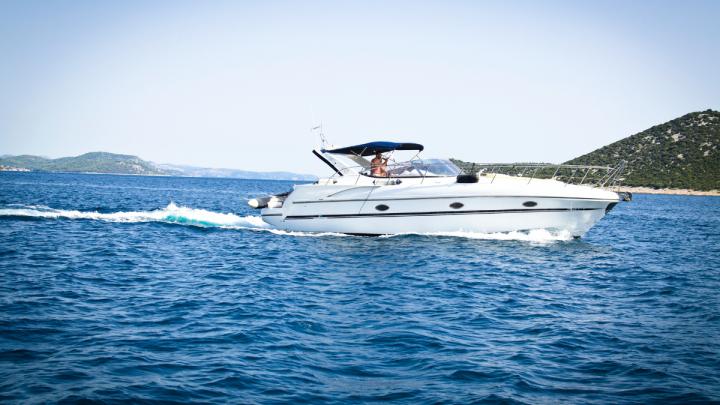 How To Keep Miami's Blue Waters While Boating Green
Jan 05 2023Boating tips
As boaters in Miami, we have the privilege of enjoying the beautiful blue waters of the city. However, it is our responsibility to ensure that we are doing our part to keep these waters clean and healthy for all to enjoy.
read full post