Things To Do On a Party Boat Rental In Miami
Posted Nov 04 2021 in Boating tips
Rent a party boat in Miami! Explore the coast like never before and party on the water like the world might end tomorrow. So, are you ready to spice up your next trip to the Southeast coast?
The sunshine state coast is a boating heaven and party paradise. When we put the two together - getting a party boat seems like a must-have on every visitor's bucket list. After all, it's always party time in Florida!
Spend your days in a city that's always booming, loud, full of lively people. Enjoy the nightlife, unwind at Miami beach, find exciting new friends at the sandbar dune parties or go on a sunset cruise with a view you will remember for the rest of your life.
Sailing and party boat rental in Miami
Miami and the surrounding area are probably the best spots to rent a party boat. There are so many things to do and places to visit in the region. That's why you need to make sure to plan and get the best bang for your buck.
Make your Miami boat rental a truly memorable and worthwhile experience.
Where and how to rent a party boat in Miami?
You can rent a party boat on the spot in almost every port or marina in Miami. That is, of course, if there are any nice boats left, available on site. As a world-known party destination, a last-minute yacht or boat rental in Miami could come quite costly.
But if you are smart, you can browse sail.me! On the platform, you can filter out and review all the relevant party boat rental options. Each listing with realistic pricing and detailed information about each boat, available for the dates of your visit.
That way, the risk of scams is eliminated. You get a better price, have a better idea of what vessels are for rent in the area, and know what you get for the money you pay!
7 things to do on a party boat in Miami
The first step is to rent a boat with sail.me. Once you find and book the dream party boat for your group, it's time to start planning boating activities!
Here are some ideas on things to do on a Miami party boat:
Host a boat party
Do you have a birthday? A wedding anniversary? What about just a weekend celebration at one of the party capitals of the world? Rent a party boat in Miami and if your guests can't come to your party - take the party to your guests.
Circle around all the marinas and pick up your friends one by one - from the landmark Miami Beach marina, up and around Miami Beach, the picturesque Bayside Marina, to Rickenbacker Marina on Virginia Key or Grove Isle Marina.
Some of the best party boats in Miami are already equipped with stereos, sound and lighting systems, barbecues, jet skis, and more, to make a unique party location. Yet, with a few add-on services like catering and DJ, your party boat could become an even better place to have quality fun with the people you love.
No matter where you situate your party boat along the Miami coastline, you will always have a party with a view! The scenery and cityscape are mesmerizing. Especially at night when Miami lights reflect on the water surface.
Go snorkeling
In Miami, you are always free to explore the cultural underground of the local club stage. But with a Miami boat rental, you can have fun underwater too.
The warm waters near the coast hide a whole new world, waiting to be explored. Coral reefs, exotic fish - a true nature's blessing. If you rent a boat in Miami, you can visit some of the most amazing local diving hotspots:
Key West
Biscayne Bay
Miami beach
Tarpoon Lagoon Diving Center.
South Beach Divers.
Dry Tortugas National Park
West Palm Beach
All you need is proper equipment and a diving instructor who's going to guide you and take you to the best coral reefs, marine coves, and wrecks.
If you want to snorkel in your swimsuit, remember to bring a lot of sunscreen, as underwater sunburns can put a hold on your party plans.
Find more places to scuba dive around the US in our related article.
Enjoy paddleboarding
Paddleboarding has been a hit in the past few years, and it's a great way to have fun with your party boat and your friends.
Some of the best locations for paddleboarding in and around Miami include:
the peaceful waters surrounding Virginia Key
one of the most beautiful beaches in Florida - South Beach
a beautiful view towards the city from Biscayne Bay
Sunset island if you're still gaining confidence in your paddle boarding skills
the mangrove channels in the Oleta State Park
the artistic Coconut Grove
If you already have a paddleboard on the boat, why not try to visit all of them in a single day?
Go on a sightseeing cruise
Don't go with the flow, but rather, go with style. There are a lot of locations scattered around, and with a party boat in Miami, you can visit all of them while having fun.
The Miami Beach architectural district - From docking at a luxurious marina to strolling along some of the most expensive art deco houses in the world - is an experience that can go well with a bottle of champagne.
The Nixon and the Haulover sandbar - Sandbars are a popular spot around Miami, and they are something of a private club. Everybody is invited, and the best party boats can always be spotted there.
SeaSpice Restaurant - Dock your boat in the Miami River and enjoy one of the most luxurious feasts with quality seafood.
Coconut grove - Starting from the marina, you can gain a real taste of 1870's Miami with one of the oldest architecture in Miami
Crandon Park at Key Biscayne - If you're into boats, then this is a place for you. One of the best marinas with some of the most luxurious yachts in Miami.
What better way to finish a scenic sightseeing tour than with a party on your Miami party boat, right?
Beach hopping
Beach hopping is a great way to see as much as possible in a concise period. So it's always an option when you're at the end of your vacation or the last day when you don't want to leave. You can scout for the perfect spot to settle down or take short breaks when you party on a boat in Miami.
Some of the best Miami beaches include:
Lummus Park
Bal Harbour Beach
South Beach
Haulover Beach Park
South Pointe Park Pier
Surfside Beach
And if you don't like overcrowded touristy beaches, then take your party boat and go check out some of the best secluded beaches in Miami:
Matheson Hammock Park
North Beach
Bill Baggs Cape Florida State Park
Historic Virginia Key Beach Park
Dania Beach
Crandon Park
Explore nature reserves
Looking for a way to unwind before or after your party on a boat? Don't let the skyscrapers of Miami fool you. This is one of the most densely packed areas in the US with parks and untouched wildlife with numerous protected species of wild flora & fauna.
Take a break from the urbanized life. Take your Miami boat rental and head into the wild in places like:
Biscayne National Underwater Park
Everglades National Park
Florida Keys Wild Bird Rehabilitation Center
John Pennekamp Coral Reef State Park
Jungle Island
Throw a bachelor or bachelorette party
Time to say goodbye to the single life? Rent a party boat in Miami and bring all your close friends to have one of the best nights of your lifetime!
Bachelor or bachelorette parties on a party boat are quite a common thing in Florida. So you may want to combine the experience with something from the rich menu of party options in Miami:
A visit to Little Havana
Play a round of golf
Visit Downtown Miami
Visit Everglades National Park
Go to a pool party
See the Miami Heat Play at American Airlines Arena
Cigar tasting
Jet Skiing
And if you still have time and energy, dock the party boat and spice it up with late-night clubbing or pub crawl in the city. Miami is full of clubs where you can see exotic, modern, or Latino dancers.
You might also like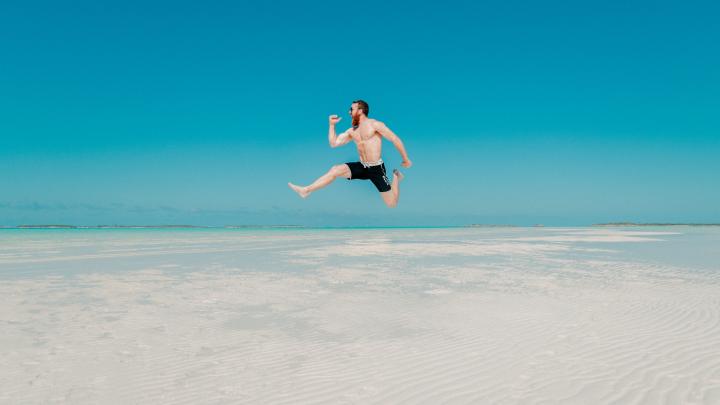 Bear Cut Sandbar - A Hidden Gem for Boaters
Feb 06 2023Boating tips
If you're a boater in search of a hidden paradise, Bear Cut Sandbar is the place for you. This stunningly beautiful location is located just off the coast of Key Biscayne, Florida, and is the perfect destination for boaters looking for a relaxing day in the sun.
read full post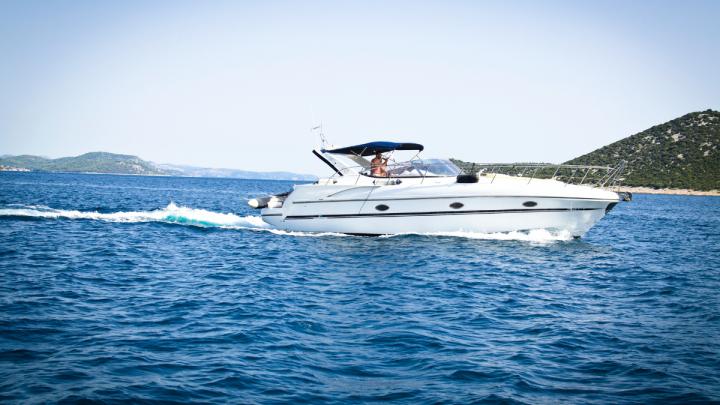 How To Keep Miami's Blue Waters While Boating Green
Jan 05 2023Boating tips
As boaters in Miami, we have the privilege of enjoying the beautiful blue waters of the city. However, it is our responsibility to ensure that we are doing our part to keep these waters clean and healthy for all to enjoy.
read full post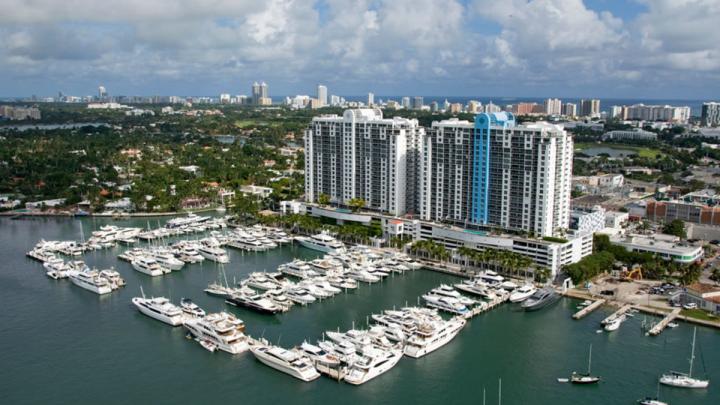 Sunset Harbour Yacht Club (Review)
Sep 22 2022Boating tips
Located in the heart of Miami Beach is Sunset Harbour Yacht Club's luxurious marina -. With its unique equity membership, it's simply the best yacht club in Miami.
read full post