US West Coast 🌉 Boating Guide
Posted Nov 04 2021 in Guides
Whether you are planning to go cruising along the US West Coast or simply rent a boat for a day trip nearshore, sail.me is here to guide you through all the important things you need to know about boating on the Pacific.
We'll start by zoning out the West Coast and looking through all the sailing factors that might make or break your vacation on the water. Stay around for the ultimate US West Coast boating guide!
Boating in Southern California
Sailing, waves, and wind in Southern California
Southern Cali is famous for its great surfing spots. And therefore, its big waves. With a rare occurrence of calm waters, this region promises a bumpy ride almost every time you decide to go offshore by boat.
So if you are not a fan of swells and lumpy journeys, or you easily get seasick - better reconsider whether Southern California is the best place for your boating adventures. There are some good days if you are lucky though.
The region is quite windy, especially during the afternoon hours between 1 PM and 6 PM. This is also when the waves tend to be bigger. Another thing to remember when sailing around the area is to look out for big merchant ships and ferries.
Weather conditions in Southern California
The best thing about Southern Cali is the weather is quite predictable. The region is known for its moderate summery temperatures throughout the year, making it a safe bet for boating and cruising voyages. There are hardly any crucial last-minute weather changes that can ruin your trip on the water. And there is also no serious hurricane season to worry about.
Boating activities in Southern California
This part of the Pacific Coast area is ideal for fishing and angler endeavors! The South California waters have an abundance of sea life. Some of the fish found in the region include butterfish, bonitos, halibut, and bass. Hence if you want to chase the greatest catch of your life - this might be the place for you.
Another thing you can enjoy from the comfort of a boat is wildlife watching. In Southern California, you can spot humpbacks, gray whales, blue whales, killer whales, seals, sea lions, sea otters and so much more! If you enjoy snorkeling, there are some great diving spots near San Diego, such as La Jolla Cove and Shores.
The area is also a hotspot for boat parties and social gatherings on yacht charters. If you feel like exploring and relaxing - there are many cruises running between tourist hotspots and different cities as well.
Best places to visit by boat in Southern California
Here is a list of the best sailing and boating spots in Southern California:
San Diego Bay
Dana Point
San Clemente
Coronado Island
Rainbow Harbor
Shoreline Village
Belmont Shore and Naples
Santa Catalina Island
Balboa Island
Corona del Mar
Crescent Bay
Emerald Bay
Explore Northern California by boat
Sailing, waves, and wind in Northern California
Sea conditions are rarely perfect in the Northern part of the California coastline. The area is known for its strong tides and huge swells. So if you'd like to boat in a region with small waves and a calm sea, then maybe you would not like Northern California as much.
Big waves usually prevent small boats from going out to the open sea. Therefore, in case your plan is to go for a yacht or boat rental, our advice is to choose a bigger and stable boat.
It would be hard to ignore the fast and robust winds on this part of the Pacific Coast area. The wind is the strongest in the central bay near San Francisco. The southern and northern parts of the delta have lighter winds and less water traffic. These locations are considered the best for a serene boating journey.
Weather conditions in Northern California
With low humidity, relatively warm temperatures, and no harsh winter conditions, sailing is possible all year round. The water, on the other hand, is quite cold and unpleasant for swimming due to the chill tides from the North and the upwelling from the deep ocean.
Boating activities in North California coast
The abundance of fish in Northern Cali is super inviting for deep sea fishing trips on the water. Some of the fish you can catch in the area include white sturgeon, halibut, king salmon, lingcod, white sea bass, and striped bass.
Northern California is also great for marine life watching. There are numerous organized group or private tours to choose from - whale watching, shark sightings, and more. Or you can get your boat or boat rental and try to spot some wildlife yourself.
Best places to visit by boat in Northern California
Here is a list of the best sailing and boating spots in Northern California:
San Francisco Bay
Big Sur
Santa Cruz
Mendocino
Pfeiffer Beach
Sailing in the Pacific Northwest
Sailing, waves, and wind in the US Northwest Coast
Waves in the Pacific Northwest are even bigger and easier than in California. The constant swells in the region make the area a surfing paradise but also turn it into a huge boating challenge.
With uneasy waters and strong tides, going out in the ocean should only be considered if you are an experienced boater. If you plan to book a boat, make sure to hire a skillful captain who knows the local sea conditions and weather well.
Sailing in these waters is not for everyone. Passengers often get seasick or have difficulty coping with a windy and bumpy voyage. The wind is usually strong and predictable, however, there are some good days for calm cruising and sailing.
Weather conditions in the Northwest
The weather in the Pacific Northwest is constant. Heavy rain and storms rarely occur. Even when it rains, it is a light rain that passes quickly. Be cautious though. Do not go out at sea if the weather forecast predicts stormy weather. Because thunderstorms are a rare event but can also be quite strong and dangerous in this region.
Boating activities in Pacific Northwest
Once more, the US West Coast never disappoints when it comes to fishing. The Northwest coastal area is rich in sea life and provides amazing opportunities to catch fish in the deep sea and near the shore. Some of the fish found in the region are bass, albacore tuna, rockfish, halibut, and more.
This US region is ideal to cruise the isles near the shore. Island hopping is a wonderful trip itinerary. You get to combine sailing with nature sightseeing and wildlife watching. Along the way, you can dock the boat at local harbors and go enjoy the island's beaches, trails, lakes, and enjoy numerous outdoor activities.
Best places to visit by boat in the Pacific Northwest
Here is a list of the best sailing and boating spots in the Pacific Northwest:
Seattle
Dungeness Spit National Wildlife Refuge
Port Townsend
San Juan Islands
Langley, Whidbey Island
Astoria
Ecola State Park
Cannon Beach
You might also like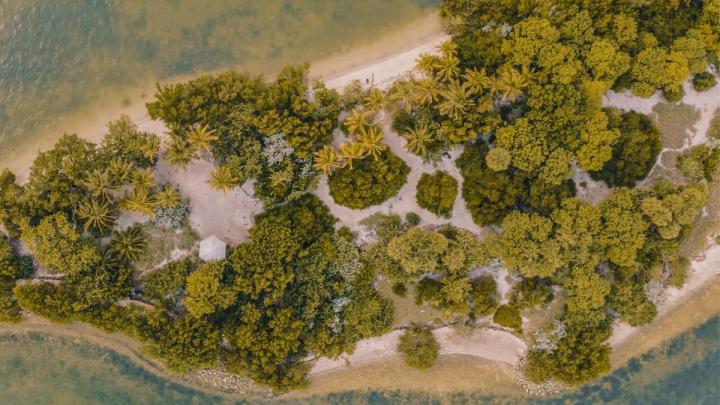 7 Top Islands in Florida to Visit by Boat
Sep 14 2023Guides
Are you ready to embark on a nautical adventure through the stunning waters of Florida? Florida is blessed with an abundance of picturesque islands, each offering its unique charm and allure.
read full post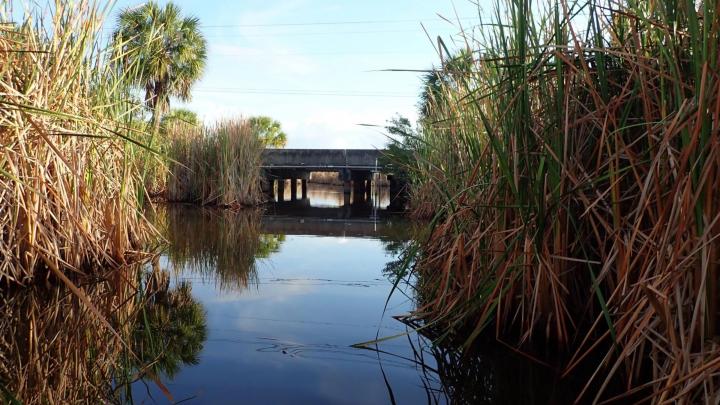 Fishing in Tamiami Canal, FL
Sep 19 2022Guides
Tamiami Canal Florida is considered the best fishing spot in Florida. If you are a fisherman it will not disappoint. It is very popular among local anglers. If you love nature and want to go fishing in the heart of South Florida then this is the perfect place for you.
read full post
7 Best Fishing Spots in Miami
Sep 20 2022Boating tips, Guides
Check out these 7 best fishing spots in Miami. Locations if you don't have a boat, for surf fishing, freshwater spots, and ones off Miami beach
read full post