The best ideas for a date on the water
Posted Dec 16 2021 in Boating tips
A romantic date on the water is an excellent opportunity to disconnect from the world and connect with your partner. Bonding is easy when you are together alone, enjoying the fresh sea aromas, the summer breeze, and breathtaking views. With a few extra on-the-water activities you can arrange the perfect date for your boating vacation.
Ready to escape the rush of everyday life and spend quality time with your soulmate on a boat? Here are the best ideas for a date off the shore:
Romantic experiences for a perfect date on the water
Wine tasting cruise
A wine-tasting cruise is a boat date to remember for couples who want to relax in a chill romantic atmosphere, with a glass of wine in their hands. Wine cruises are the perfect opportunity to spend time with your loved one on the water while trying the most exquisite beverages from local wineries.
Combine the precious taste of locally produced wines with beautiful sea and coastal views for a sophisticating romantic experience. Needless to say, you will have the best romantic date on the water if you plan the date at a world-known wine destination like France, Greece, California, and so on.
Romantic sunset cruise
Going on a sunset cruise is one of the most romantic things you can experience on the water. Barely few things could beat the golden hour atmosphere and the stunning vibrancy of the clouds, sky, and the warm afternoon sun, setting on the endless horizon.
Spice up the boat date even more by setting up a nice candlelit dinner or a picnic at sea. That way, you can spend quality time with your loved one, enjoy a delicious meal and take in the enchanting scenery, all the same time. Complete the vibe with a glass of champagne and you will have the most unforgettable romantic date on the water.
The best thing about sunset cruises is the lack of time restraint on when you can go. Unlike other boating experiences, there is no need to wait for the weekend to set up the perfect on-the-water date. Escape the stress of everyday life and savor the breathtaking views with your soulmate, even on a weekday.
Sailing trip for two
Traditional dates are not your style? Charter a sailboat for a sailing trip and go with the wind. Literally. This type of date is fun, different, and most importantly - unforgettable! A romantic sailing trip is a great way to unwind and relax while exploring the seas with your partner.
Whether you are sailing in local waters or vacationing at a new destination, a sailing trip belongs on your to-do date list! Cruise along the coast and admire stunning views and scenery you can only ever see and access by boat. Level the experience up by arranging a nice picnic at sea, playing your favorite tracks, and watching sea life up close.
To make the most of the date, hire a captain. That way you can spend more time with your significant other while the captain operates the boat. What's more, a captain knows the area by heart. They could take you to the most unique and hidden places, such as secluded beaches and secret coves.
Whale watching & dolphin watching tours by boat
Looking for ways to make a regular date on the water more exciting? Encounter with magnificent marine creatures in their natural habitat surely makes a one-of-a-kind date experience that deserves a mention on our list.
Whale watching and dolphin watching tours are amazing ways to spend more time together while learning about the majestic animals of the sea. The only thing you need to consider is the animals' migration season in the area where you want to sail.
At the end of the day, whether you and your partner are huge fans of wildlife or simply nature admirers, seeing a whale or a dolphin is something to look up to. This date experience will give you a strong dose of dopamine, bond your special relationship, and will create precious memories for a lifetime.
Snorkeling adventure
A snorkeling date is quite an unconventional date, though it is perfect for adventurous couples and those who enjoy being active. Escape the heat and embark on an underwater adventure, surrounded by sea life and amazing marine views.
Depending on the area you are in, there are different things you can see and do when you go underwater. For example, explore vivid coral reefs, caves, shipwrecks, or visit stunning turtle nesting reefs and kelp forests.
If you want to make the date a bit more extreme, some locations offer combined kayaking and snorkeling tours. On these types of eco-friendly tours, you paddle out your kayaks to the snorkeling destination, then put on the gear and submerge.
Hire a captain and diving guide for your boating trip to access and discover the best local places to snorkel together for an unforgettable date. If you don't have your own gear (masks, snorkels, fins), upon booking your boat with sail.me you can request snorkeling equipment.
Planning the perfect boat date with sail.me
Need help planning the best date on the water? Surprise your loved one with amazing couple activities on the water by renting the boat of your dreams with us. Start by typing your favorite date destination in our browsing section and sail.me will do the rest!
Get detailed information on boat rentals, charters, and tours, select desired add-on services, and filter options with favorite experiences. Your dream boat date is just a click away. Browse sail.me now!
You might also like
Transporting a Boat to Costa Rica: All You Need to Know
Sep 14 2023Boating tips
U.S. Department of State statistics show that tens of thousands of American and Canadian expats and retirees have chosen to move to Costa Rica, and it's not hard to see why. From the paradise beaches to the sunny weather, there's a lot to love about this part of the world, and having your own boat there is a great way to make the most of the experience.
read full post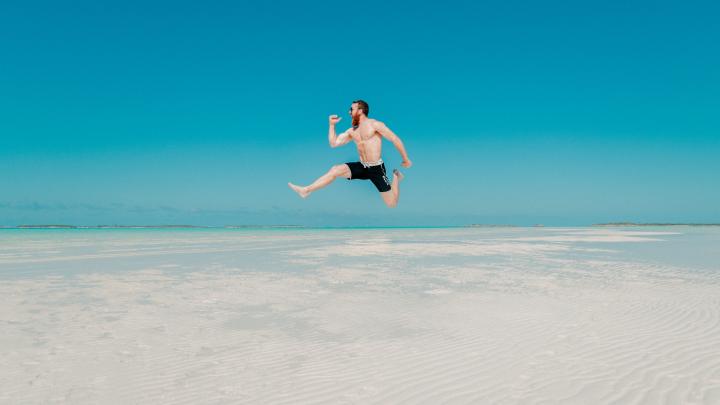 Bear Cut Sandbar - A Hidden Gem for Boaters
Feb 06 2023Boating tips
If you're a boater in search of a hidden paradise, Bear Cut Sandbar is the place for you. This stunningly beautiful location is located just off the coast of Key Biscayne, Florida, and is the perfect destination for boaters looking for a relaxing day in the sun.
read full post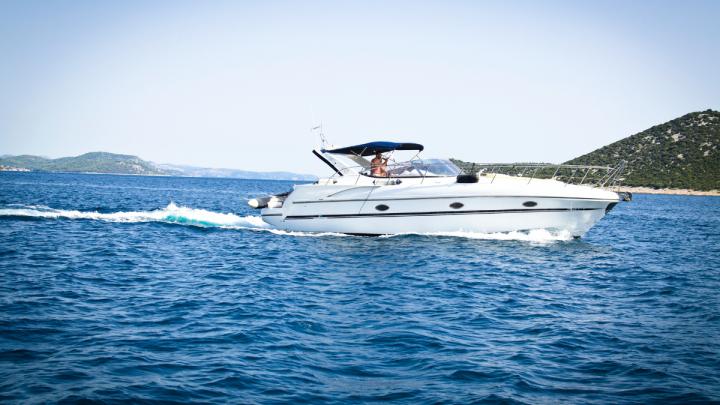 How To Keep Miami's Blue Waters While Boating Green
Jan 05 2023Boating tips
As boaters in Miami, we have the privilege of enjoying the beautiful blue waters of the city. However, it is our responsibility to ensure that we are doing our part to keep these waters clean and healthy for all to enjoy.
read full post