Sunset Harbour Yacht Club (Review)
Posted Sep 22 2022 in Boating tips
Located in the heart of Miami Beach is Sunset Harbour Yacht Club's luxurious marina -. With its unique equity membership, it's simply the best yacht club in Miami.
Miami has quickly become a mecca for boaters and yachters of all sorts. Clients looking to buy or rent boats in Miami can choose from hundreds of options of high-quality Miami yacht clubs and marinas when they are in town. But when it comes to the best in Miami, there is only one 5-star yacht club in Miami - the Sunset Harbour Yacht Club.
About The Marina
Sunset Harbour Yacht Club (one of the best boat clubs in Miami) offers a unique equity club membership program ( owners and shareholders share a piece of the unique waterfront real estate. The marina features 125 wet slips accommodating vessels from 45 to 150-plus feet.
The yacht club is located on the Atlantic Ocean just south of South Beach in Miami Beach, Florida. It is surrounded by beautiful homes and condos, making it one of the most sought-after locations in Miami Beach. The marina also offers full-service facilities including fuel docks, pump-out stations, and security cameras monitoring activity in and around the marina 24 hours a day.
📍 Location: Miami Beach, FL 33139, Biscayne Bay

🕧 Working Hours: 07:00 AM to 19:00 PM

📞 Phone: +1 (305) 398-6800

🌐 Website: https://sunsetharbouryc.com/
Sunset Harbor Yacht Club - Slip Layout
Amenities and Dockside Privileges
The Membership of ​Sunset Harbour Yacht Club comes with multiple privileges and amenities that you can enjoy. Providing both relaxation and attractions, the exclusive Sunset Harbour Yacht Club resort provides its members with many luxurious services to keep you coming back.
The list of amenities of Sunset Harbour Yacht Club is not short:
Accommodating Vessels
Club House
Heated Olympic-Size Pool
Fitness Complex
Spectacular Sundeck
Marina Office
Dockage
Wi-Fi
Air Conditioned
Launch Ramp
Laundry Facilities
Ice Machine
24 Hour Gated Security
Fitness Center
Gated & Covered
Fixed Docks
And many more!
And if you ever feel bored (which we highly doubt), the central location of the club is minutes away from Miami's finest restaurants, shopping centers, theaters, museums, and nightclubs.
Luxury Clubhouse
For the ultimate marina experience, Sunset Harbour Yacht Club's Marina has everything you need from a stunning Harbor setting in Miami Beach to a world-class clubhouse. You can always connect with friends and members at the clubhouse or relax and socialize. There are multiple exciting events that are ongoing, watch parties and gatherings as well.
Fitness Center at Sunset Harbour Yacht Club
Sunset Harbour Yacht Club offers its members a place to stay healthy and fit. With a state-of-the-art fitness center featuring free weights, dumbbells, mats, and fitness stability balls, you can do all of your workout needs here. Whether you're here for business or pleasure, we're committed to offering you some great ways to keep in shape and have fun.
Eco-Friendly Yacht Club
Miami, FL – Sunset Harbour Yacht Club (SHYC), South Beach's only private, five-star yacht club, is setting an unprecedented benchmark for green marinas across the country. Management recently announced sustainable upgrades and new infrastructure designed to further prevent marine pollution and preserve surrounding wildlife. As a designated Clean Marina by the State of Florida, SHYC has already taken a proactive approach to environmental stewardship by complying with a set of clean policies designed to protect Florida's waterways. These measures address critical environmental issues such as sensitive habitat, waste management, stormwater control, spill prevention, and emergency preparedness.
Reservations at Sunset Harbour Yacht Club
Sunset Harbour Yacht Club offers non-members the use of available slips on a transient, monthly, semi-annual and annual basis. Our beautifully maintained marina provides an exceptional resort-type experience with all the modern comforts. When you rent one of our slips, you can be sure you'll be enjoying them in a clean, secure environment.
Equity Membership at Sunset Harbour Yacht Club
Members of Sunset Harbour Yacht Club enjoy a luxurious, welcoming environment with exceptional amenities for relaxation and recreation. The marina consists of 125 slips accommodating vessels from 45 feet to 150 feet. A private member-owned boat slip can be purchased in an Equity Club Membership Program complete with a gated covered parking space and the use of all upland facilities including club owned fully remodeled Club House, Fitness Center with a heated Olympic-Size Pool, Marina Office, and landscaped waterfront area.
Our Conclusion: Sunset Harbour Yacht Club (Review)
To sum up: Sunset Harbour Yacht Club is a very nice marina, especially when it comes to the amenities they offer its members. When you purchase a Sunset Harbour Yacht Club boat slip, you're buying not only a place to park your boat but a lifestyle as well. It's one thing to have access to the Miami Beach Marina, parking, and pool. But when your food and drink are supplied by renowned catering professionals and your entertainment is provided by world-class DJs and performers, you can create the perfect party for all of your friends at a fraction of the cost. And with Sunset Harbour Yacht Club, all of the city has opened up to you.
You might also like
Transporting a Boat to Costa Rica: All You Need to Know
Sep 14 2023Boating tips
U.S. Department of State statistics show that tens of thousands of American and Canadian expats and retirees have chosen to move to Costa Rica, and it's not hard to see why. From the paradise beaches to the sunny weather, there's a lot to love about this part of the world, and having your own boat there is a great way to make the most of the experience.
read full post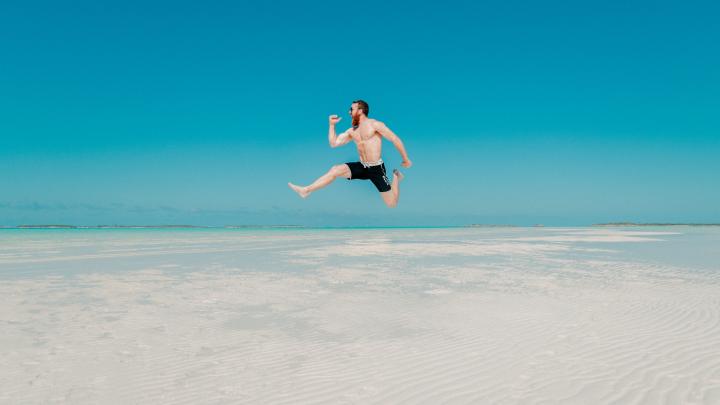 Bear Cut Sandbar - A Hidden Gem for Boaters
Feb 06 2023Boating tips
If you're a boater in search of a hidden paradise, Bear Cut Sandbar is the place for you. This stunningly beautiful location is located just off the coast of Key Biscayne, Florida, and is the perfect destination for boaters looking for a relaxing day in the sun.
read full post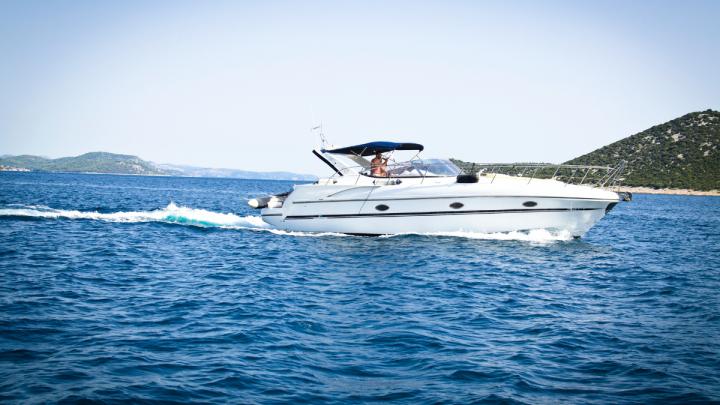 How To Keep Miami's Blue Waters While Boating Green
Jan 05 2023Boating tips
As boaters in Miami, we have the privilege of enjoying the beautiful blue waters of the city. However, it is our responsibility to ensure that we are doing our part to keep these waters clean and healthy for all to enjoy.
read full post