Explore Art Deco District - Miami Beach
Posted Sep 14 2022 in Guides
The Art Deco District of Miami represents one of the most popular and acclaimed districts in the South Florida area.
It is distinguished by its beautiful architecture and is filled with shops, restaurants, hotels, and entertainment spots. Although many people recognize it as simply "South Beach", this coastal neighborhood filled with Art Deco architecture also goes by the name of "The Historic District," which showcases some of the most famous buildings in this movement has built-in Miami during the 1930s.
What is Art Deco?
Art Deco, a style of architecture and design that originated in France, was popularized by the 1925 Exposition Internationale des Arts Décoratifs et Industriels Modernes (International Exposition of Modern Industrial and Decorative Arts). Art Deco design is characterized by geometric motifs, clean lines, and bold colors. Known for its use of concrete, steel, and glass materials — often combined with chrome — Art Deco buildings are typically modernist in appearance.
Where is the Art Deco District in Miami?
The Art Deco District is located on the ocean-side of Miami Beach. It covers a small square mile area between Fifth and 15th streets, bounded by Washington Avenue to the north and Alton Road to the south.
Art Deco Miami History
The Art Deco District was founded by Henry Flagler, the son of a wealthy NYC businessman. He bought the land from Miami Beach developer George Merrick and created one of the first hotels on Miami Beach. He also built a railroad that would connect his resort to downtown Miami so that people could easily travel there for business or pleasure.
At this point in time, there were few hotels along South Beach; most were located near Collins Avenue north of 20th Street. There were no cars on South Beach at all! The only way for people to get around was by foot or bicycle – which meant they had little access to anything other than their hotel room once they arrived because there weren't any buses or taxis back then either (or even paved roads).
Restaurants of Art Deco District Miami
When you're visiting South Beach Miami and have the chance not to stray too far from your luxurious lodgings, one thing you definitely should not leave Miami without doing is eating at one of the fantastic restaurants located in the Art Deco District. When it comes to the best restaurants in South Beach Miami, they are open late every night, so you can stop in for dinner after work or grab drinks with friends after a long day at the beach. The district is also home to some of the best live music venues in Miami. So if you want to complete your Art Deco District Miami experience, make sure to try at least one of those restaurants:
Pizza Rustica South Beach Miami is a small family-owned pizzeria located on South Beach in Miami. The restaurant opened its doors in November of 1996 and have been serving up delicious, authentic Italian pizza ever since. They are proud to offer our customers a wide variety of traditional Italian dishes made with fresh ingredients and authentic Italian spices.
Bad Bitch restaurant Miami is a place where you can get your drink on, listen to some music, and maybe even take a selfie with your favorite celebrity. The bar at Bad Bitch is the perfect place to hang out with friends or family. The atmosphere is welcoming and warm, with just enough of a hipster vibe to make it feel like you're in on the secret. Their drinks are delicious and reasonably priced—they've got something for everyone! And if you're lucky enough to be there on a Tuesday or Thursday night, they have live music that's sure to blow your hair back.
At Limonada Bar + Brunch Miami, you can enjoy an upscale brunch menu or a simple snack of French fries. The menu offers classic American staples like burgers and sandwiches, as well as more exotic options like the "Cubano", which is essentially a Cuban sandwich with turkey instead of ham. Limonada Bar + Brunch Miami also has an extensive drink menu that includes both alcoholic and non-alcoholic beverages.
Mama's Tacos Latin Restaurant Miami Beach is the perfect place to go if you're looking for a place to have some amazing food, drinks, and music. Mama's is located in South Beach, so it's right on the water with great views of the city and ocean. The restaurant has indoor seating as well as outdoor seating. Mama's Tacos Latin Restaurant Miami Beach has a menu full of delicious Mexican cuisines like tacos, enchiladas, and burritos.
Miami Mediterranean is a restaurant in the heart of Miami. It is a family-owned business that has been serving up authentic Mediterranean cuisine for over 30 years. Their menu offers a wide range of options, from traditional Greek and Turkish dishes to Italian favorites like lasagna and chicken parmesan.
Hotels in Art Deco Miami District
There are many hotels located in the Art Deco District. If you're planning on spending time here, then it might be best to stay somewhere that is close by. This way, you can walk around the area and explore all of its amenities without having to worry about transportation or parking.
There are several hotels that provide a comfortable stay with plenty of space for relaxing after a long day out sightseeing. Some even have pools where visitors can cool off and relax before heading back out again!
Essex House Hotel Miami is located in the heart of South Beach, just a block away from the beach. This luxury hotel has over 1,000 square feet of meeting space, which can accommodate groups up to 100 people. The Essex House Hotel Miami features an outdoor pool, fitness center and sauna, business center and 24-hour concierge.
SLS South Beach Miami is a 5-star hotel that offers a one-of-a-kind experience to guests. The hotel is located on Collins Avenue in the heart of Miami Beach, and it provides incredible views of the beach, as well as easy access to all the best restaurants and nightlife spots in town.
Guests can expect accommodations with a modern aesthetic, including spacious rooms with floor-to-ceiling windows that give you full views of the ocean or cityscape. There is also an outdoor pool on-site, where you can relax after a day of sightseeing around town or exploring the local shops and restaurants.
If you're looking for the best of the best, look no further than The Ritz-Carlton, South Beach Miami. This elegant hotel is located in one of the most desirable locations in Miami, with a beautiful beach just steps from your door. It offers guests an unparalleled experience with its first-class service and amenities.
The Ritz-Carlton, South Beach Miami was designed by renowned architect Enrique Garcia-Diaz and features a modern design that combines elements of traditional architecture with modern touches. The hotel has been awarded numerous accolades for its stunning design, including the 2013 World Travel Award for Best Hotel Design in Europe/Africa/Middle East.
National Hotel Miami Beach is one of the most famous hotels in the world. It is located on Collins Avenue, just a block away from the beach, and it offers guests a spectacular view of the Atlantic Ocean from their rooms. National Hotel is known for its luxurious rooms, pool, and exceptional service. The hotel has been decorated with luxurious furniture and has a beautiful art collection from around the world.
The hotel also features an elegant restaurant that serves delicious food to its guests. If you're looking for a place to stay in Miami Beach, this is definitely one of your best options!
Shelborne South Beach is a luxurious Miami Beach hotel with everything you need to have a fabulous stay.
From its location on Collins Avenue, Shelborne is just steps away from world-famous Ocean Drive and Lincoln Road shopping, dining, and nightlife. If you're looking to go out on the town but don't want to deal with traffic or crowds, you can easily walk to any of these hot spots. It's also within easy walking distance of Miami Beach Convention Center and Jackie Gleason Theater.
Shelborne South Beach is perfect for those who love luxury without taking themselves too seriously. The rooms are spacious and modern with plenty of natural light and lots of amenities including flat-screen TVs, DVD players, Wi-Fi internet access (fee), minibars stocked with snacks and drinks at no extra cost, robes and slippers provided at no charge. There's even a concierge desk that can hook you up with tickets for shows or events around town!
Is Art Deco District Miami safe?
You may be wondering, "Is the Art Deco District in Miami safe?" It's a good question to ask, especially if you are traveling alone.
Well, first of all, let's talk about how much crime happens in the Art Deco District. In 2017, there were only two violent crimes committed in this area of Miami Beach—and one was a robbery at gunpoint from an individual who stole $1 from another person. That means these crimes are incredibly rare!
Even if you do run into something like that happening (which is unlikely), there are plenty of people around to help out if need be—the neighborhood is very densely populated with tourists and locals alike. To conclude, Yes, Art Deco District is a very safe place to enjoy your Miami stay!
Which are Art Deco Miami's Most Beautiful Buildings?
Many buildings in the Art Deco District fall under the category of beautiful. Here are a few to check out:
The Tides Hotel & Spa - This is one of the oldest buildings in Miami Beach, and it's been used as a hotel since its opening in 1926. It was designed by Henry Hohauser and built by Carl Fisher, an associate of Henry Flagler during his time on Florida's east coast.
Miami Beach Main Post Office - This building was opened in 1934 after President Franklin D Roosevelt commissioned it during his third term as president (1933-1937). It's located at 1111 Meridian Avenue, which is now home to two of our other favorite places: The Carlyle Hotel & Residences and Haddon Hall Condominiums.
Essex House - Built between 1930-1931 by Henry Hohauser for Richard Deering (who later served as Governor of Oregon), this iconic building is one of our favorites because you can't miss its bright yellow facade while walking down Collins Avenue!
Haetdong Hall Condominiums - Designed by Frugoli & Brown Architects with interiors by Phillip Jacobson Associates Interior Designers Inc., these condos feature some gorgeous original design details such as marble floors and stained glass windows that were restored after renovations were completed in 2007.
If you're looking for something different to do this weekend, why not head over to Miami Beach and explore the Art Deco District? Even though it's full of amazing art deco architecture, there are plenty more things to do in South Beach Miami!
You might also like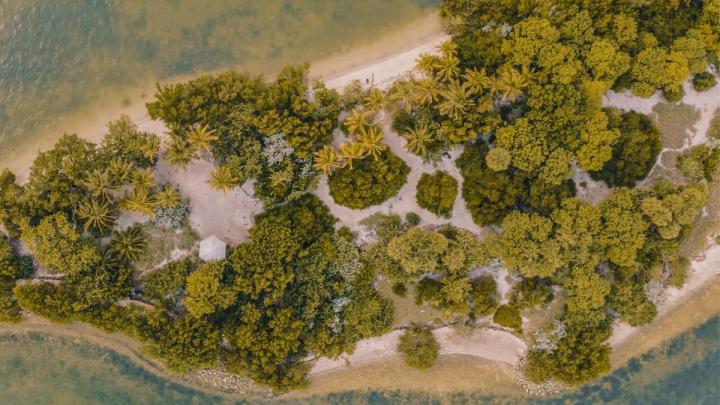 7 Top Islands in Florida to Visit by Boat
Sep 14 2023Guides
Are you ready to embark on a nautical adventure through the stunning waters of Florida? Florida is blessed with an abundance of picturesque islands, each offering its unique charm and allure.
read full post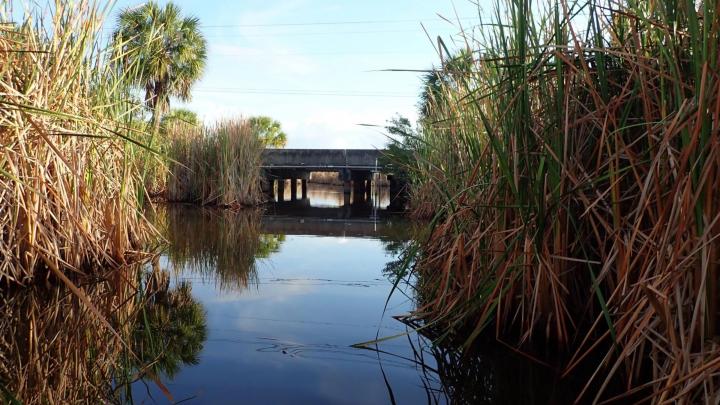 Fishing in Tamiami Canal, FL
Sep 19 2022Guides
Tamiami Canal Florida is considered the best fishing spot in Florida. If you are a fisherman it will not disappoint. It is very popular among local anglers. If you love nature and want to go fishing in the heart of South Florida then this is the perfect place for you.
read full post
7 Best Fishing Spots in Miami
Sep 20 2022Boating tips, Guides
Check out these 7 best fishing spots in Miami. Locations if you don't have a boat, for surf fishing, freshwater spots, and ones off Miami beach
read full post