Why is Renting a Boat more affordable than ever?
Posted Jun 21 2021 in Boating tips
Sailing is a wonderful way to unwind, explore new places and make memories of a lifetime! And unlike popular public opinion, you don't have to own a private vessel or be extremely rich to savor the sweet life on a boat. Instead, you can take advantage of the affordable boat rental options available on the market. Yes, that's right - you can enjoy budget boating and go on a sea adventure holiday without overspending.
The boat rental industry is changing for the better. Affordable, reliable, accessible, flexible - renting a boat is easier than ever. Never before have dreams become so much closer to reality!
5 evident reasons boat rental is so affordable!
1. Endless options to rent a boat
The options to arrange your rental for a sailing trip are endless. And so are the types and sizes of boats you can choose from when you finally decide to rent a boat with sail.me.
One of the best things about boat rental services is you are not buying a pre-select bundle of plane and ferry boat tickets, nor a fixed double room for a few nights' stay. All you need to do is choose a starting and a final destination. It's up to you to decide how long your voyage will last and how many people the boat can accommodate.
Boat rental can be super affordable, as you get to decide how much to spend and which boat to go for. You are the master and commander of your dream. Renting a boat is the perfect opportunity to experience the thrill of the open seas.
Moreover, boat rental closes up the need to tender and prepare a boat for the trip, so the tedious task of repairing and maintaining a vessel is not on your to-do list. And most importantly - not in your expense book.
2. Social distancing and avoiding crowds
Sailing on a rental is great because you and your travel companions are basically the only passengers on board when you rent a yacht or a boat.
That means you get to avoid tourists and crowds, escape the hassles of group tours and avoid potential hidden costs of a trip. It also means avoiding the rush of waiting in line and the inconvenience of schedule changes, delays, and so on.
Let's not forget, boat rentals promote social distancing. We all know that it is a great way to stay safe during unfortunate events like a global pandemic, for example. And since boating is the ultimate vacation for such challenging times, it's normal for the interest to go up and prices to go down.
After all, you get to spend time with your closest friends and family while maintaining a healthy distance from crowds and other tourists. Furthermore, you don't have to worry about other tourists, wearing a mask, or being vaccinated. Washing your hands remains a good practice, though, even in the ocean.
3. Booming and evolving boat rental industry
With the growing interest and demand for boat rental services worldwide, the cost to rent a boat is inevitably falling as more and more companies rise to compete on the market. Next to the boat rental agencies are the individual boat owners to rent their own boats.
As a result, the renters are showered with options and freedom of choice. Finding the boat with the right size, speed, accommodation facilities, and equipment at the best possible price and for the best possible trip is m¡ore effortless than ever.
And because there are no actual boundaries in the ocean, a well-developed boat industry in, say Greece, will inevitably push neighboring Turkey and Crete to create good boat renting companies. As a result, in a brief span of just several decades, you can now find an affordable boat - almost everywhere around the world.
4. Discounts and the low average cost for boat rental
Another benefit from the intense competition on the market for boat rentals is the clients' price discounts. Probably no other industry offers such a variety and possibility for discount offers. Early bookings, regular customers, membership options, special offers, last-minute offers, etc., etc. - all of these options are right there, at the tip of your hand.
This drops the cost of renting a boat as low as it has ever been. Can you afford to miss such a bargain? Because for sure you can afford to go on an unforgettable boat trip without breaking the bank.
5. Amazing destinations accessible by boat
Affordable boat rental is more than just a vessel you can use at a fixed time. It is your pass to explore new destinations and visit all the beautiful places you can't reach by foot or any other means of transportation.
Since most tourists rarely have access to such hard-to-reach destinations, the cost of visiting turns out way lower when renting a boat than when going for an exclusive organized group tour. For all the island explorers and beach hoppers out there, boating is a dream come true.
Budget boating is also budget traveling and budget hotel stays, all in one. You can experience the sensation of visiting an uninhabited island in the Mediterranean or the Pacific ocean. You can set foot in places no person has ever seen. You can have access to a hotel with thousands of rooms with the most breathtaking views - all booked under your name.
The booming boat industry didn't just make boats more affordable - it made the whole world more accessible. Now is your time for you to enjoy and explore it - what are you waiting for? With the sail.me boat booking platform, you can rent a boat or charter a yacht at any time of the year and at any destination your heart draws you to.
You might also like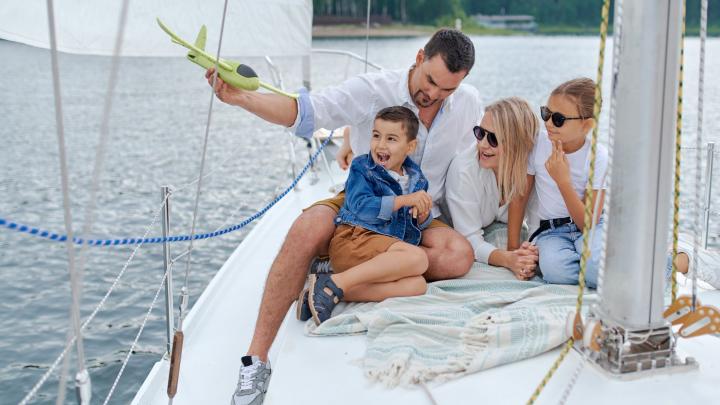 10 Boating Fun Ideas & Activities
Jul 01 2022Boating tips
These boating fun ideas, activities & must-have fun things to have on a boat will ensure your boating experience is much more enjoyable!
read full post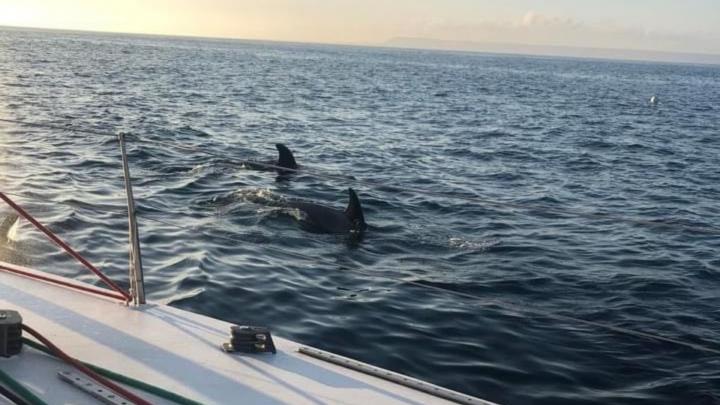 Does nature fight back? Why are orcas attacking boats?
May 27 2022Boating tips
Since 2020, there have been repeated orcas attacks on boats in the Strait of Gibraltar area, along the Portuguese and Moroccan coasts, up to the Bay of Biscay.
read full post
What to consider when planning a family boat trip?
May 18 2022Boating tips
A family boat trip is a perfect way to get close to nature, spend some quality time together, and explore both freshwater and saltwater environs. But before you set out on a maritime trek with your loved ones, it's a good idea to plan ahead.
read full post