What Type of Boat Should I Rent? 🛥️⛵
Posted Jul 23 2021 in Boating tips
Is this your first time renting a boat and not sure what type of boat to choose. Check this quick guide that will help you decide.
Are you looking for a way to spice up your trip? Would you like to take your closest people on an adventure of a lifetime? In that case, renting a boat is a great way to live out the day of your dreams and make unforgettable memories that will last forever!
As a provider of exquisite boating experiences, sail.me is happy to share with you this simple descriptive guide. We are here to help you find what type of boat would be the best for you so you get the most exciting day on the water!
Explore boat rental options and opportunities
Boating evaporates stress and takes you on a journey to relax and unwind. Depending on your needs and expectations of a day offshore, we can offer boat rentals and luxury yacht charters to make your voyage worth it.
With sail.me, you can browse through thousands of boats for rent in your surrounding area and pick your favorite one! But first, let's figure how to filter out the best boat types for your liking.
Keep on reading, as we have the major boating experiences all summed up to get you a step closer to booking your dream boat:
Rent a sailing boat
Sailboat
A regular day sailboat can be the perfect vessel for sailing, sightseeing, birdwatch, spot sea life, or for the times you seek inspiration and solace. There is nothing like taking a breath of fresh air while relaxing on a deck, looking at the shore, enjoying picturesque marine and wildlife views.
The best part about sailboats is they come in different sizes, 10 to 25 feet (3-8 meters) long. That means you can book a boat suitable for a small or big party, depending on the number of guests in your group. Of course, you can also get a huge sailboat all for yourself if you feel like it.
Some have a large deck, others stand out with their amenities, additional services, and on-board facilities. When you rent a boat for sailing, you can choose an open deck one or one that has a small cabin to have lunch, unwind, and even take a quick nap. Captain or no captain, cabin or no cabin, sail.me is here to make a sailboat rental easier.
Party boat rental
Pontoons
Booking a pontoon is the first step towards having fun with friends, family, and loved ones on the water. No doubt about it, pontoons are some of the greatest party boats! Their thoughtful deck and functionality design are all about floating towards offshore entertainment.
A pontoon's platform and seating arrangement are spots on boat features to enthuse social interactions. Have a lovely chat, listen to your favorite tracks and enjoy a drink on board surrounded by friends, water, and scenic views.
Deck Boats
If you are looking to rent a boat for a private group gathering, this might be the type of boat for you! Just like pontoons, deck boats stand out with their... um, decks. With a few extra additions such as a helm and a motor, deck boats are a hotspot for daytime socialization.
The deck platform design is sleek and thought out, and so are the boat functionalities. Modern deck boats stand out with comfy seating, high-quality sound systems, BBQ and kitchen appliances, and even a bathroom on board.
Ready to have a great on-boat party experience, without breaking the bank? Deck boat rental is far more affordable than luxury yacht charters, especially if you get to split the bill with your group. Check out the deck boat availability in your area, using our advanced sail.me search.
Boats for water sports
Jets
Jets make the heart of every thrill-seeker pound faster. They are an affordable motor vessel that provides just the right amount of extreme to tease a daredevil spirit. You can rent a jet at almost every public beach, however, it does limit your experience by staying close to the coast. And even though jets are awesome, if you want to fully experience water sports and get the ultimate adrenaline rush, our advice is - book a boat instead.
Waterski boat
Ski boats take water sports to a new level of extreme, where you can be safer and at the same time - savor the experience. As the name suggests, that type of boat for rent is suitable for waterski escapades.
A ski boat is designed to seamlessly pull adventurers who lost their balance back on board, without substantially losing power. Due to its center engine, it also has a perfect wake game with minimal skier disturbance when it comes to steep turns.
Seems like your type of watercraft? Go ahead and rent a boat through the sail.me booking platform and prepare for a waterski journey to remember!
Wake boat
Wake boats are the water sports seeker's dream! Their thoughtful design maximizes the wake, furthermore pleasing extreme wakeboarders. So if you want to rent a boat ideal to show off your skills and acrobatics, book a wake boat with sail.me to indulge at the moment.
The engine of a wake boat is located at the rear end so the weight can create an impressive wake. As for adding heft and keeping a constant wave intensity, the boat's ballast bladder tanks do wonders.
Wakesurf boat
Ready to surf away? These types of boats are super enticing for watersport enthusiasts, as well as experienced surfers. In case you define yourself as such, let us tell you more about why a surf boat rental is a key to make your day offshore a bit more exciting.
Just like their smaller versions, wake surf boats use ballast bladders to enhance and better the wake intensity. However, wake surf vessels are much bigger and way more powerful than the regular wake boat. They are functionally optimized to create a huge wake on the side of the craft for a neverending large wave experience!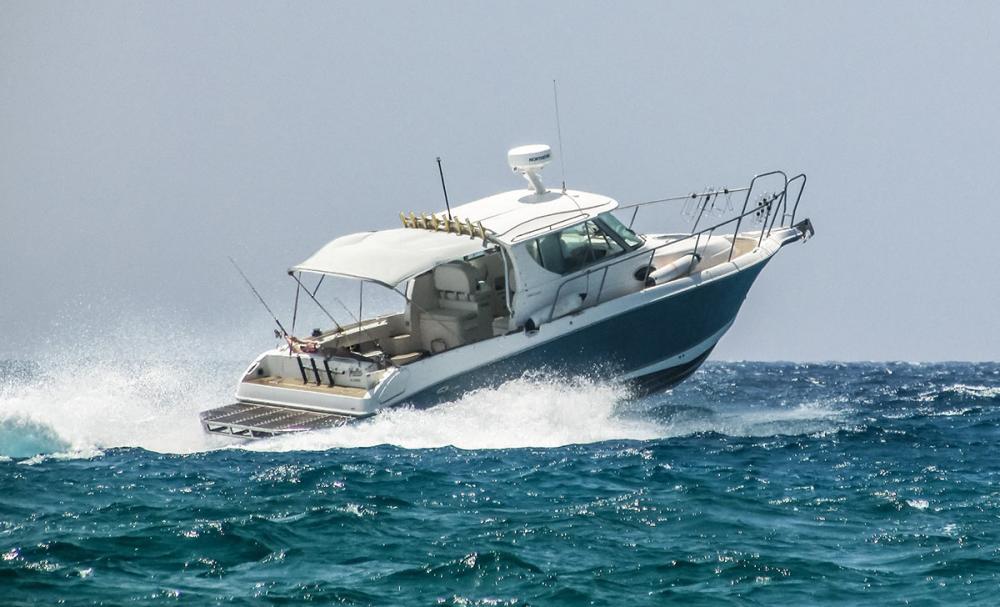 Rent a boat for fishing
Panga
Are you looking to rent a boat for a low-cost fishing trip? Booking a panga is efficient and inexpensive. The small boat has a basic structure with simple features - a bench seat and gear storage space. A panga proves to be a great vessel to go on a fishing journey close to the shore. It lacks canvas covers so fishermen cast without rod motion interruptions.
Sport fisher cruiser
Maybe you want to rent a bigger boat, perhaps a cruiser? Look no further. Sport fishers are designed for professional fishing endeavors. Not only do they have a cockpit, but also an elevated helm for better area observation. Most cruisers come with basic cabin amenities such as a lounge area, galley, and bathroom, to make the fishing trip more enjoyable.
Bass boat
If we ask you to imagine a regular fishing boat, you would probably think of a bass boat right away. The style and design typical for flat bass platforms are optimized for easy casting and storing fish. The outboard motor helps fishermen scope different casting hotspots in no time.
Have you recognized your favorite fishing boat, yet? Whether you prefer pangas, sport fishers, or bass boats, sail.me can help you allocate and rent a boat fit for a fine fisherman like yourself.
Leisure boat rental
Catamaran
A catamaran is a double-hulled watercraft with incredible stability on the water. Its two hulls provide ultimate boat balance on both tranquil water and stormy sea, so the watercraft does not require additional stabilizers.
This type of boat was originally designed to serve as a fishing boat. However, due to its incredible ability to perform well under bad conditions, catamarans are the first choice of rescue teams and oceanographic researchers. With time it became widely used by tourists as well, as a less expensive boat rental alternative to yachts.
Yacht
Eager to spice up your life and vacation with a genuine taste of luxury boating? What a better way to do that than head out on a private cruise! Rent a yacht to unlock unlimited opportunities to have fun on a boat. For instance - explore nearby coves and beaches, go island hopping, watch wildlife, and even organize a party on board.
Booking a yacht feels like freedom. Whether you decide to sunbathe on deck, cast for fish, go diving, or simply sail away, it is all up to your desires. Most yacht rentals offer additional onboard services such as bartending, DJ, catering, a private chef on board, and more. They do their best to keep up with their guests' expectations and quality standards.
There are way too many types of yachts, so their rental pricing varies according to size, occupancy, crew members, luxury features, add-on services, and onboard amenities. Go explore countless offers for yacht rental on the sail.me platform!
You might also like
Explore the Miami Sandbars
Nov 19 2021Boating tips, Destinations
The coastline of Miami offers all kinds of boating experiences, but visiting the local sandbars is something you should not miss out on! Especially if you want to party in style and get the best of Miami's nightlife.
read full post
What is the cost of boat rental in Miami?
Nov 17 2021Boating tips
Are you looking to rent a boat in Miami? Knowing the situation with boat rental costs in the area could help you plan your trip and expenses in advance, and allow you to make the best boat rental decision.
read full post
What do you need to rent a yacht in Miami?
Nov 17 2021Boating tips
Southeast Florida welcomes boating enthusiasts with an abundance of sea life and coral reefs, charming sandbars, scenic keys, islands, national parks. No wonder Miami is all about yachting and sailing activities. There is hardly a better way to experience all of it than to rent a yacht.
read full post