What do you need to rent a yacht in Miami?
Posted Nov 17 2021 in Boating tips
Southeast Florida welcomes boating enthusiasts with an abundance of sea life and coral reefs, charming sandbars, scenic keys, islands, national parks. No wonder Miami is all about yachting and sailing activities. There is hardly a better way to experience all of it than to rent a yacht.
If you are headed towards Miami and are looking for a yachting adventure, stick around to find out what you need to operate and rent a yacht.
Everything you need to know about renting a yacht in Miami
To be able to rent a vessel in Miami, there are two requirements: you must be 18 years of age and you have to complete a boating safety course. You don't need a local boating license.
Once you finish a boating safety education course, you will be issued a Boater's Education Card that allows you to operate a boat in the sunshine state. If you already have a boating license from another US state, the license would be valid in Florida as well.
Do yacht rental companies have their own age requirements?
Be aware that some yacht rental companies have their own conditions when renting out high-end yachts. Typically, the age requirement for renting a yacht is to be at least 27 years old. But if you are a licensed and experienced boater, rentors could waive the age limit term.
Alternatively, you can hire a USCG Licensed Captain for your yachting trip.
How to obtain a Boating Safety Education Identification Card?
If you want to operate a motor-driven boat of 10 hp or more and you are born after January 1, 1988, carrying a Boating Safety Education ID is required by law.
In order to obtain a Boating Safety Education Identification Card in Florida, you need to pass a certified boater safety course. The course should be approved by the National Association of State Boating Law Administrators (NASBLA) and the Florida Fish and Wildlife Conservation Commission (FWC).
Once you have taken the boating safety course, submit a letter with your personal and contact details and proof of course completion to the FWC. You will shortly get your valid Boating Safety card.
What do I need to drive the yacht rental?
Most yacht rental companies require proof of expertise, not only on paper but on practice as well. You can prove you are competent to navigate a yacht during orientation before you head out to sea. The orientation is not a course, so if you have no idea how to drive a yacht, you are obliged to hire a captain.
What is included in the Rental Agreement?
Note that the sail.me platform is just a mediator between renters and rentors. Every yacht rental company sets its own contracts and rental agreements.
Typically, a yacht rental agreement includes information about:
Yachts specifications
Yacht rental duration
Rental requirements
Where you are allowed to sail
What equipment is on board
What is covered by the boat insurance (if such)
Liability information
Deposit and cancellation policies
Emergency procedures
Just like with any other contract, make sure to read the fine print and get acquainted with all the rental conditions before you sign the agreement.
Is Safety Equipment provided?
Yacht rental operators are required to provide essential safety equipment. Before you sail off, the operator has to give you a throughout boat tour and show you where all safety gear is stored. For maximum safety, make sure to confirm there are enough lifejackets for all yacht passengers.
What is the role of a captain and how much do they charge?
The role of the Captain is to follow an itinerary, keep you on schedule and drive the yacht wherever you want to go (within range).
The cost to hire a Captain in Miami is around $300 per day. If you rent a yacht without a Captain, then when you hire one you need to sign a separate contract.
Where can I sail with the yacht rental?
Unless you book a yacht with a Captain and a specific remote itinerary, most yacht rental operators allow sailing only in the Miami Intracoastal Waterways. Usually, the yacht sailing range lies between Haulover Sandbar and Key Biscayne Park, but the approved zone varies.
Check your rental agreement for more information on where you can take the yacht. Taking the yacht rental outside of the allowed zone is a contract breach. So you may have to pay a fine or lose your deposit.
With a Captain, you can go almost anywhere if the agreement and the weather allow it.
Can I take a yacht rental on the Open Ocean?
Chances are, you would not be authorized to take a yacht rental on the open ocean on your own. Not unless you hire a USCG Licensed Captain and your Miami rental contract allows sailing in open waters.
When should I bring the yacht back?
You can negotiate the scheduled return time upon renting a yacht. It would also be stated in the rental agreement. As a yacht renter, it is your responsibility to take the vessel back to the marina in time.
What does a Miami yacht rental insurance cover?
Not all boats have insurance, however, luxury yachts do. Since there are different types of boating insurances and each company decides for their vessels, there is no definite guide to what yacht insurance covers.
The most standard practice with rental boats is that the person who rents the boat accepts all liability for damage. If you want to learn more about the liability coverage of your yacht rental, it should be outlined in the rental agreement.
You might also like
Transporting a Boat to Costa Rica: All You Need to Know
Sep 14 2023Boating tips
U.S. Department of State statistics show that tens of thousands of American and Canadian expats and retirees have chosen to move to Costa Rica, and it's not hard to see why. From the paradise beaches to the sunny weather, there's a lot to love about this part of the world, and having your own boat there is a great way to make the most of the experience.
read full post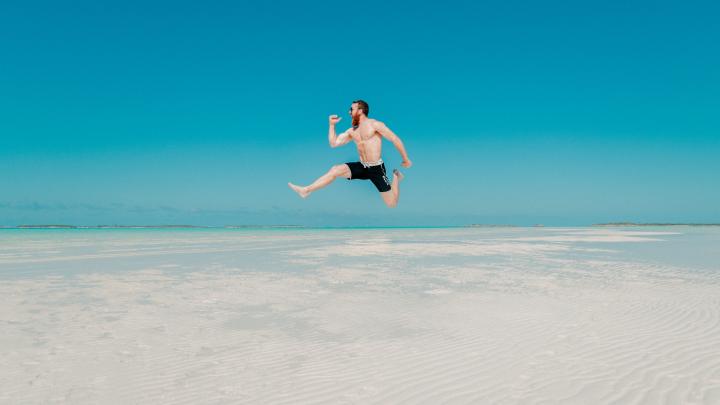 Bear Cut Sandbar - A Hidden Gem for Boaters
Feb 06 2023Boating tips
If you're a boater in search of a hidden paradise, Bear Cut Sandbar is the place for you. This stunningly beautiful location is located just off the coast of Key Biscayne, Florida, and is the perfect destination for boaters looking for a relaxing day in the sun.
read full post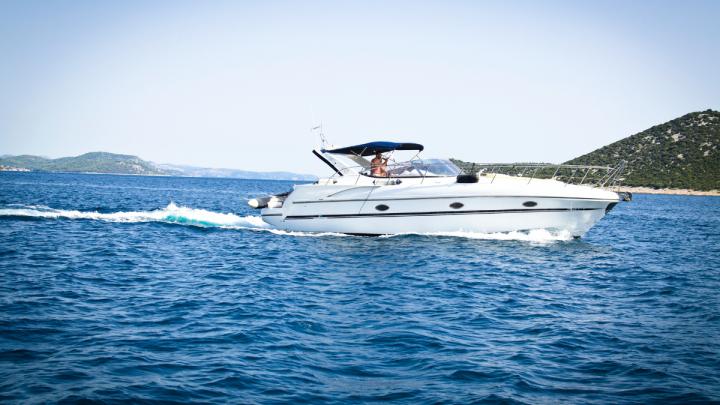 How To Keep Miami's Blue Waters While Boating Green
Jan 05 2023Boating tips
As boaters in Miami, we have the privilege of enjoying the beautiful blue waters of the city. However, it is our responsibility to ensure that we are doing our part to keep these waters clean and healthy for all to enjoy.
read full post