Wakeboarding and Water Skiing in Key Biscayne
Posted Jun 13 2022 in Boating tips
Whether you are a vacationer or a Miami local, there is one place that everyone goes to when it comes to wakeboarding and water skiing - Key Biscayne.
If you are in the area and have some affinity for adrenaline-boosting adventures and on-the-water fun, definitely add water skiing and wakeboarding in Key Biscayne to your itinerary.
With calm watersport-friendly waters and amazing panoramic views, this Miami boating hotspot allures enthusiasts from all across the globe. To learn more about the water skiing and wakeboarding opportunities in Key Biscayne, keep on reading.
In this article, sail.me shares some great tips on how to spend your time on the water in the beautiful Biscayne Bay.
What makes Key Biscayne the perfect place for water sports?
Miami is a boating paradise. It offers endless possibilities for sailing, sightseeing, island hopping, sandbar parties, watersports, beach fun, and underwater experiences. But even though there are numerous boating hotspots all over the Miami coastline, no doubt one of the greatest places you can have fun on the water is Key Biscayne.
Key Biscayne is located south of Miami Beach. The urban area is built on a scenic barrier island, bordered by two national parks - Crandon Park and Bill Baggs Cape Florida State Park. The key is surrounded by Biscayne Bay and the Atlantic ocean, full of countless reefs, marine life, and must-visit underwater sites.
The warm weather and calm waters, and the harmonious vibe of urban scenes and nature, make the island one of the best places to rent a boat or practice watersports. You can bring your own gear on your own boat, book an experience with guides or ask your boat rental company to provide you with the necessary equipment upon booking a boat.
Wakeboarding and water skiing in Key Biscayne
Are you in the mood for some watersport action? Florida is a wakeboarding and water skiing paradise. Miami and Key Biscayne in particular have some of the greatest spots for extreme water activities. Both locals and tourists take advantage of the favorable weather to rush to the blue waters with their motorboats or boat rentals.
For those who are new to wakeboarding, there are numerous wakeboarding schools to attend in Key Biscayne. There you can learn and practice before you go out in the water. Some charters and boat rentals also offer wakeboarding lessons and gear.
Note that wakeboarding and water skiing are high-speed water sports. To practice those, you need to own or rent a motorboat and make sure all the necessary equipment is available. Another thing to make sure of is that the one operating the motorboat has the skills and background to drive it, and has significant experience in water skiing and wakeboarding action.
The best places for wakeboarding and water skiing in Key Biscayne
As long as you steer clear of shallow reefs and stay away from brown-looking waters, you will be good to practice your favorite watersports. Needless to say, wakeboarders and jet skiers need to respect dedicated swimming areas and protected marine sanctuaries.
Of course, due to the high number of divers and snorkelers every day, it is also advisable to avoid famous diving spots. Pay attention if there are any anchored boats nearby. Keep away from the anchored vessels, to avoid unfortunate accidents.
Ask your boat captain, tour guide, or boat rental company for advice on where they recommend taking the boat for water skiing and wakeboarding around Key Biscayne.
Other boating and water activities to enjoy in Key Biscayne
Even though water skiing and wakeboarding are some of the most demanded on-the-water experiences in Key Biscayne, there are also many other things you can do.
If you want to have a relaxing day off the shore - rent a boat and go explore the surrounding waters and nearby sites. Some of the must-visits by boat near Key Biscayne are the Crandon Park, Cape Florida Lighthouse, Stiltsville, and Virginia Key.
For those who enjoy snorkeling and diving, Key Biscayne has numerous underwater panoramas for divers of all levels. Fishing lovers can rent a fishing charter and enjoy their favorite hobby without an additional license. Kayaking is also very popular for people visiting the local sandbars.
The area is great for those who want to rent a party boat, meet other boaters, and have a fantastic sandbar day. The local Nixon Beach Sandbar turns into one of the biggest party hotspots in Miami on the weekends. But if you are looking for a more chill sandbar action, head over to the Bear Cut Sandbar, at the northern point of Crandon Park.
Key Biscayne is one of the best places to practice your favorite water sports (and not only). The ultimate way to make the most of your exciting trip is to rent a boat.
Have the freedom to plan your whole visit and enjoy some quality time with your friends or family on the water. Browse through the thousands of Miami boat rental options with sail.me and pick the one that ticks all your boxes.
You might also like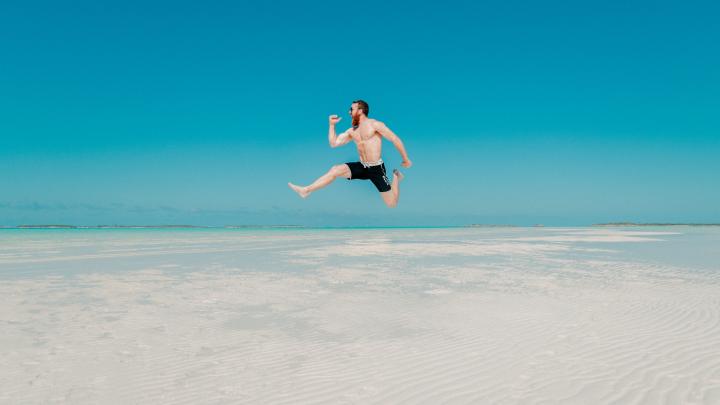 Bear Cut Sandbar - A Hidden Gem for Boaters
Feb 06 2023Boating tips
If you're a boater in search of a hidden paradise, Bear Cut Sandbar is the place for you. This stunningly beautiful location is located just off the coast of Key Biscayne, Florida, and is the perfect destination for boaters looking for a relaxing day in the sun.
read full post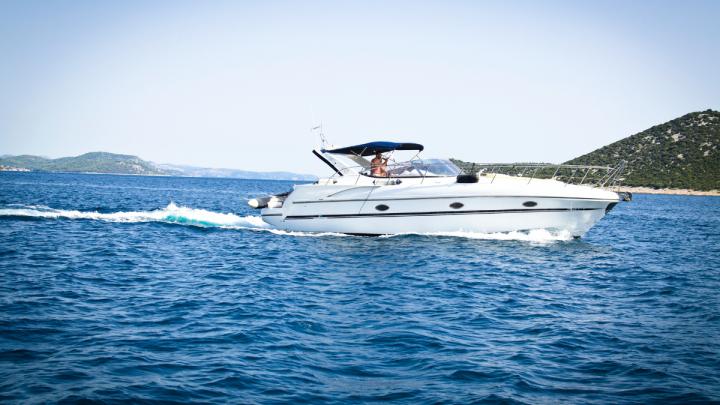 How To Keep Miami's Blue Waters While Boating Green
Jan 05 2023Boating tips
As boaters in Miami, we have the privilege of enjoying the beautiful blue waters of the city. However, it is our responsibility to ensure that we are doing our part to keep these waters clean and healthy for all to enjoy.
read full post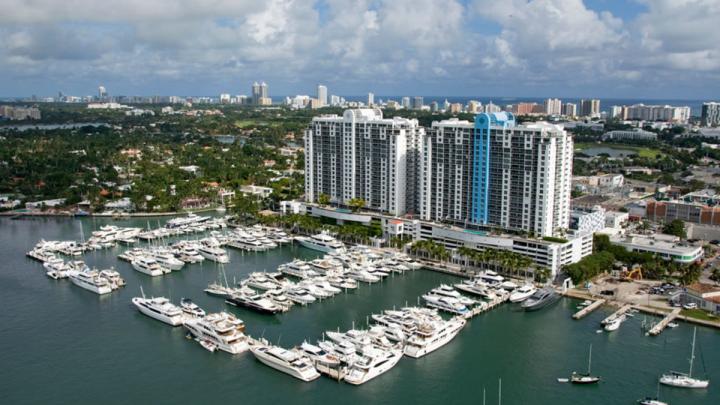 Sunset Harbour Yacht Club (Review)
Sep 22 2022Boating tips
Located in the heart of Miami Beach is Sunset Harbour Yacht Club's luxurious marina -. With its unique equity membership, it's simply the best yacht club in Miami.
read full post