Top 7 Gifts for Boaters
Posted Aug 18 2021 in Boating tips
Are you looking for the perfect boating gift? There are many fantastic ways to surprise your favorite boater for their special day! With our ideas and your knowledge of what the boater in your life needs and likes, you will be able to choose the perfect gift in no time.
Here are some of the most fantastic boating presents, fit for sailors and fishermen:
7 Ultimate Thoughtful Gifts for Boat Lovers
Portable Barometer
Portable barometers are a helpful tool on every fishing or sailing voyage. With it, sailors can track any condition changes from the moment they sail out to sea. The barometer is the ultimate device to help be prepared for strong winds and upcoming storms. That's why it makes an excellent gift for boaters, and it is pretty affordable, too.
Night-vision Camera
For those sailors and fishermen who sail at night, you can get a gift that will make their life easier. Visibility is essential in boating, so a night-vision camera is considered quite a thoughtful gift for boaters.
Being able to see animals, debris, nets, and other floating objects can save many headaches for at-night sailors. And thanks to modern tech and night-vision cams, a seaman's view ahead in the water becomes top-notch. The price range varies between $2000 and $10000, depending on the model and quality.
Dehumidifier
This simple, affordable gift for boaters runs at about $20 and will definitely be appreciated. Every sailor knows the struggle when it comes to vessel moisture. Especially during the cold winter months when the boat is more prone to mold, erosion, or water damage.
There are many dehumidifiers on the market, designed for the sole purpose of fighting humidity in large spaces. Some models are super practical and can work for a month straight before renewing.
Sail Repair Kit
As a gift for an inexperienced sailboat enthusiast, you can get a professional sail repair kit for around $150 (there are also budget-friendly kits). When on the water, it is vital to be prepared for any situation and problem which may arise. That's why this type of present is typically highly appreciated by new boaters.
Sail repair kits consist of different things that can help quickly fix a sail. Most bundles come with a waterproof case, awl, shears, sail tape, seam ripper, needles, and more - everything you might need to repair minor tears in a sail upon emergency.
Smart Bobber Fishfinder
Fishing is more than just casting. It is also about looking for a great catch. For that reason, when out in the water, pro anglers like to use every piece of tech to locate fish available to them. With that in mind, bobber fishfinders are a fantastic gift for fishermen who don't have any fishfinding tech aboard!
This device can wirelessly allocate schools of fish, syncing and sending the data directly to the fisherman's smartphone or tablet. Some smart fishfinders are even able to collect GPS info of fishing hotspots with high activity. If you buy this kind of bobber as a gift for a boater, look for one with an illumination feature to make night fishing a breeze.
Inflatable Safety Equipment
When sailing, boating safety comes first. And there's never too much safety equipment on board. So if you are looking for the perfect gift for a boating fan who recently got a boat, then lifesaving flotation equipment seems like the right choice.
Life vests are a must-have on every sailing trip, as their purpose is literally to keep you intact in case of an accident or emergency on the water. Inflatable PFDs are super lightweight and take very little storage space. So even if the receiver of the gift has a small boat, they can always take the safety gear with them.
Inflatable PFDs are also easy to use, as they are hydrostatically controlled. Hence, the vest will automatically fill with compressed air upon contact with water. The price for this type of boating safety equipment ranges between $50 and $250, depending on manufacturer, quality, and add-on features.
Boat-inspired Art Piece
Boaters tend to love their boats, so if you want to take a more artsy approach to the gift choosing task, it may work out for you perfectly. Whether it be a painting of the boat, a small-sized wooden version of it, a handpainted piece of art, or any other creative perpetuation of the favorite vessel, the gift will be appreciated.
You might also like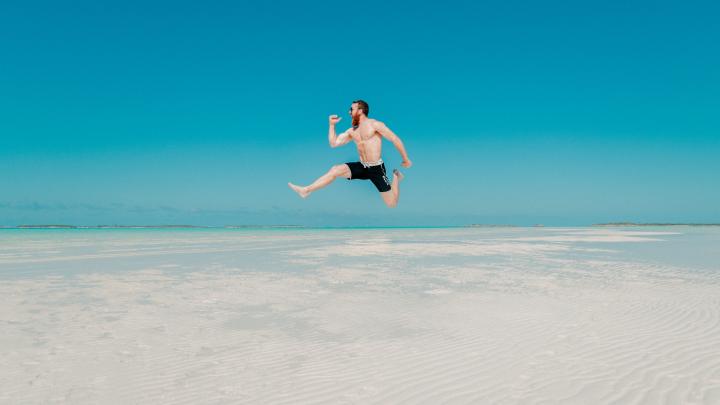 Bear Cut Sandbar - A Hidden Gem for Boaters
Feb 06 2023Boating tips
If you're a boater in search of a hidden paradise, Bear Cut Sandbar is the place for you. This stunningly beautiful location is located just off the coast of Key Biscayne, Florida, and is the perfect destination for boaters looking for a relaxing day in the sun.
read full post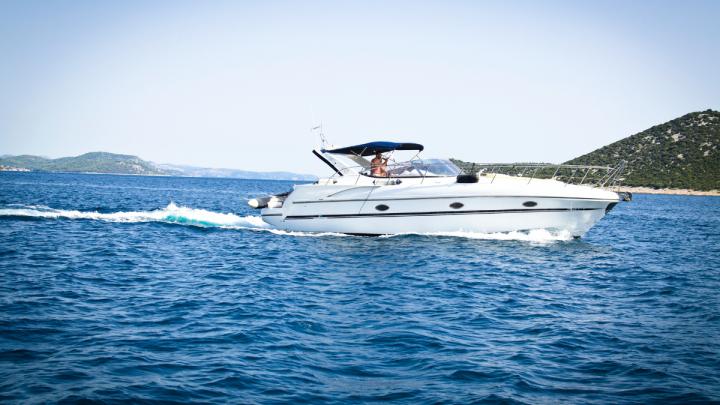 How To Keep Miami's Blue Waters While Boating Green
Jan 05 2023Boating tips
As boaters in Miami, we have the privilege of enjoying the beautiful blue waters of the city. However, it is our responsibility to ensure that we are doing our part to keep these waters clean and healthy for all to enjoy.
read full post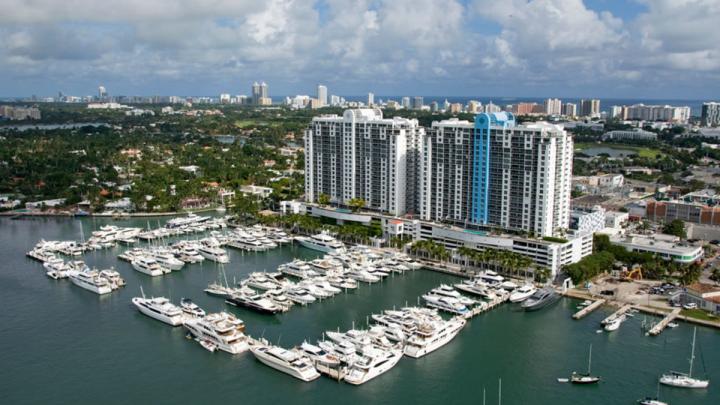 Sunset Harbour Yacht Club (Review)
Sep 22 2022Boating tips
Located in the heart of Miami Beach is Sunset Harbour Yacht Club's luxurious marina -. With its unique equity membership, it's simply the best yacht club in Miami.
read full post