Top 10 Essential Tools for My Boat 🧰
Posted Jul 23 2021 in Boating tips
Discover the best ten tools every sailor needs to have onboard his boat here.
Whether boating is a hobby or a career path for you, it is your responsibility as a boat owner to maintain the vessel in perfect condition. The best way to ensure your water endeavors run smoothly is to have a full-on tool kit aboard.
Boat tools will help you perform better at both basic and advanced boating tasks and also, to get the vessel back in shape whenever needed.
Ready to build a great tool kit for your boat? Here is a list of the most essential tools every boat owner could have onboard:
Basic boat tools and equipment
1. Screwdrivers
Screwdrivers are some of the most important boat tools to have on your watercraft. They make boat maintenance easier than ever. Don't get just one though! Make certain you have screwdrivers of various sizes and lengths on board:
Straight slot
Phillips head
Torx head
Hex screwdriver
Square head
Tri-Wing screwdriver
There are numerous multi-screwdriver tools on the market that come with a handle and replaceable heads. They are a great addition to the boat equipment because they allow you to switch between heads. As an alternative - buy a classic screwdriver set with a big variety of heads. Essentially, you will be able to assemble or disassemble almost anything on board.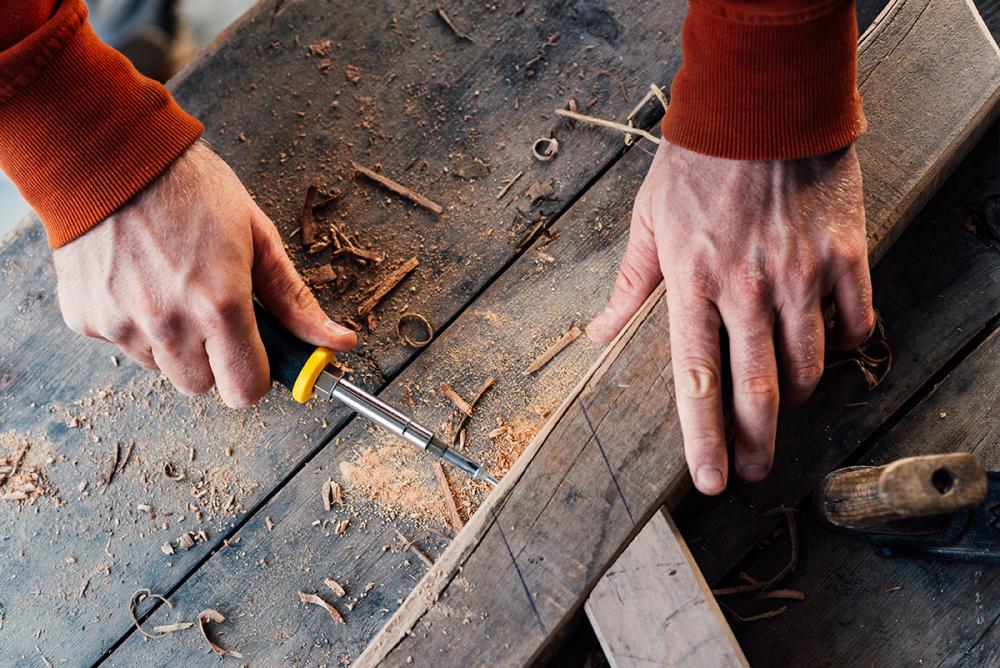 2. Wrench Set
Wrenches are a necessity in sailing. These boat tools are great for tightening and loosening bolts and nuts, as well as for gripping and fastening watercraft fittings and fixtures. Therefore, it is essential to have multi-purpose wrenches available in the maintenance tool kit such as ratchet wrench, hex wrench, crescent wrench, etc. Go for sets offering different sizes and configurations, so you can use them all around the boat.
3. Pliers
Pliers are great boat tools to own! Their main purpose is to tighten or loosen nuts, pipes, hose clamps, and other marine fasteners. The two main types to have in your boat maintenance kit are regular ones and needle-nosed pliers.
4. Hammer
A hammer is one of the most essential boatbuilding tools, so respectively it helps you deal with basic vessel repairs. A wooden ball-peen hammer is your best friend for tackling small jobs around the boat. It can be used to fix up cracks, tap chisels, and work on wood without damaging its surface.
5. Flashlight
Whether you are boating at night or you simply need additional lighting when doing chores and repairs, a flashlight makes your boating life easier. Do not settle for cheap and unreliable boat tools. Go for a strong LED light source. Because if you ever need illumination to get around or work on thigh areas, at least you have a bright flashlight with a long-lasting battery. Feel free to get a LED headlamp as an alternative.
6. Tape
Quick fixes, leak repairs, loose wiring - tape can solve a lot of minor boat problems. There are different types of tape, of course, and they vary in functionality. Regular tape will hardly do your boat any good. However, duct tape is super strong and water-resistant, making it a valuable addition to the boating equipment. And while duct tape is excellent, make sure to add rescue tape and electrical tape to your tool kit as well.
7. Inspection mirror
Peer into dark shafts and crevices with a LED light inspection mirror. Whenever you need to allocate a break or a leak, this boat tool allows you to illuminate and properly inspect hardly accessible and tight spaces.
8. Telescoping wand with a magnet
Working with hard-to-reach spaces sometimes results in losing a bolt, screw, or other boat tools and components. A telescopic mirror/wand with a magnet attachment can solve this problem and reach loose parts even underwater.
9. Multi-tool
Experienced sailors have a multi-tool with them on every journey on the water. The basic components of a multi-tool include a corkscrew, screwdrivers, pliers, files, knives, and a saw. All tools that make every quick repair easier. On top of that, multi-tools are usually compact and effortless to carry around.
10. Rigging knife
Another boat tool you can bring on a sailing trip is a rigging knife. Due to its small size, it can fit in your pocket, so you can carry it around for instant cutting and loosening jobs. The tool is lightweight so it would not cause any inconvenience.
Want to add more tools to your boat kit? No problem.
We love captains and boat owners who sail prepared! Check out this shortlist of additional boat tools that can help with potential repairs and on-board maintenance:
Wire cutters
Vise-grips
Cable ties
Chisels
Docking lines
Round and flat files
Wire brush
Sealing compound
Voltmeter / Ohmmeter
Jumper cables
Penetrating oil
Gloves, face protection, and a fully-stocked first-aid-kit are also must-haves for every watercraft.
Last but not least, opt to buy high-quality boat tools. Low-quality tools stand for bad performance and less durability. At first, saving a few bucks might seem like a good deal but in the long run - cheap equipment is surely not worth it.
You might also like
10 Best Boat Clubs in Miami Compared for 2022
19 hours agoBoating tips
Check out these best boat clubs in Miami to find one that suits you, whether it's for boat rentals, sailing boats, yachts, or specifically for Miami beach.
read full post
Do You Need a Boating License to Rent a Boat? All States Info
Aug 15 2022Boating tips
Whether you need a boating license to rent a boat depends on the state and there are age restrictions. Check our full state guide for how old you need to be.
read full post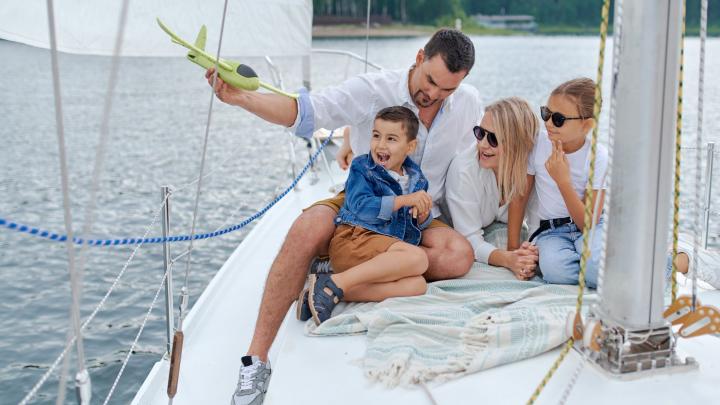 10 Boating Fun Ideas & Activities
Jul 07 2022Boating tips
These boating fun ideas, activities & must-have fun things to have on a boat will ensure your boating experience is much more enjoyable!
read full post