Tips for Renting a Boat
Posted Jun 21 2021 in Boating tips
Sailing is the ultimate way to enjoy a peaceful weekend or vacation on the water, away from everyday troubles. Not owning a boat is not a reason to skip on adventurous boating holidays, when a charter or boat rental is always an option. In this article, we share practical tips and tricks on how, when, and why to rent a boat for an offshore journey. Keep on reading to get the answers to all your boat rental questions before you book a boat.
Pros and cons of renting a boat
Boat rental is the best way to spend quality time away from the shore, without the extra costs that come with owning a vessel. Lack of docking fees, monthly expenses, down payment, maintenance tasks - sounds like a wonderful opportunity to savor carefree sailing life. Another advantage of renting a boat is the possibility to test out different boat models and locations at an affordable price.
The downsides of renting a boat are the time and route restrictions. When you are not the owner of a watercraft, you have to comply with the areas you are allowed to sail around and return the boat on time. Also, you cannot go offshore any time you'd like without booking a boat first.
Everything you need to know about boat rental
Size and type of boat
Before renting a boat, the main factor to consider is what type and size of a vessel would suit the group and the vacation theme. For example, deck boats are ideal for animal watching and sightseeing, a sailboat is great for an overnight stay, pontoons are superb for large group hangouts, and so on.
As for the size - local boat rental services usually have perfect size boats fit for the specific waterway they sail on. So your only size concern should be boat capacity, spaciousness, and cabin arrangements.
Boat rental agreement
Every time you book a boat, you are obliged to sign a boat rental agreement with the rental company. Take your time and read the agreement before you put your signature on it. This way you will be aware of the distance limits and restrictions, as well as what time of the day you have permission to drive the boat.
The agreement will provide information on weather-cautious cancellation policies and embark/disembark procedures. Also, paint a better picture of what onboard issues you are to be held accountable for. Tear and wear problems are usually covered by the boat rental company, however, any other watercraft damage might be on you.
Boat safety equipment
The first step towards safe boating is to make sure there is safety equipment available for all guests on board, before the sailing off. Boat rentals ought to provide gear such as life vests, floaties, a safety ladder. Yet, it won't hurt to ask about it in advance and learn where it is stashed, in case of emergency.
Boat inspection
The second step towards boat safety is boat inspection. Go around the boat and examine its current condition in the presence of a rental representative.
Look for stains, cracks, dents, scratches, fittings damage, and if you find any - write them down and take pictures for reference. Add the list to the rental agreement. This way, you avoid getting falsely charged for old damage.
Insurance
Boating companies always include their insurance policies in the contract with the guests. Always check the rental agreement for liability coverage and ensure you know your responsibilities the moment you set foot on the boat.
A standard practice in the boat rental field is for the rentee to accept responsibility for any boat or motor damage, no matter the cause of the issue. So make sure you do not sign anything until you read the agreement and agree to take accountability. Feel free to try to negotiate liability conditions with the rental agency.
Boating license
All countries have different requirements when it comes to captain and boating licensing. Some might accredit your existing license, card, or certificates, others could strictly require a local license to operate a boat. Please check the licensing conditions at your desired vacation destination.
Note there are also local age restrictions you need to check in advance if you plan to rent a boat without a captain. One thing is for sure - you are bound to go through a boating safety course before you are deemed fit to operate any watercraft. In some countries, rental companies can provide brief training for the renters to obtain a temporary license.
Price to rent a boat
Boat rental prices vary according to destination, size and type of boat, vessel functionality, capacity, amenities, cabin arrangements, onboard services, and so on. Prices are bound to go up, depending on craft availability and if it's rented out during a weekend or a national holiday.
For example, during the weekend, spacious luxurious yachts with appointed crew and captain can be booked for no less than ~1000$ a day. At the same time, there are some quite affordable boat rental options (~200$) for smaller sailboats in great condition that can host a small group of people. There are many cheaper options (~50-100$) if you book a boat only for a few hours, during weekdays, or rent a simple small boat for some family fun.
When and how to book a boat?
Best time to book a boat
If you want to rent a boat at a famous tourist location, the best time to book is as far in advance as possible. The best rental boats with ideal conditions are usually reserved months or weeks in advance, at a quite affordable price.
If you wait for a last-minute reservation, you might have to pay a lot more and risk missing out on your dream boat. For less touristy spots, boat rentals do not require early bookings, as vessels are often available up to a few days before the voyage.
Convenient ways to rent a boat
There are two ways to rent a boat - online and on-site; and four ways to arrange the reservation - via travel agent, a charter or boat rental company, a booking platform, or directly purchase tickets at the marina. Let's break down all options.
Travel agents work with commissions, be ready to pay a much higher price than usual for the boat booking. On the other hand, if you reach a boating company directly - you will get an optimal rate but might miss out on other good offers. Booking a boat trip on site is a great way to secure a vessel for a spontaneous water adventure. However, it does limit your options and conception of local boat rental costs.
Booking engines like sail.me are optimized to be convenient and user-friendly, so you get the most of your offshore experience. When you book a boat online, you get a full picture of what you get. For example, you unlock the ability to compare boats, prices, providers, routes, onboard services, facilities, etc; and also to check conditions, local restrictions, and boat availability in advance.
You might also like
Transporting a Boat to Costa Rica: All You Need to Know
Sep 14 2023Boating tips
U.S. Department of State statistics show that tens of thousands of American and Canadian expats and retirees have chosen to move to Costa Rica, and it's not hard to see why. From the paradise beaches to the sunny weather, there's a lot to love about this part of the world, and having your own boat there is a great way to make the most of the experience.
read full post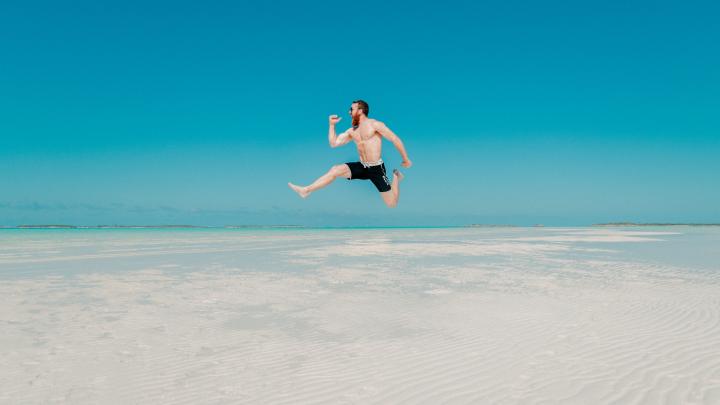 Bear Cut Sandbar - A Hidden Gem for Boaters
Feb 06 2023Boating tips
If you're a boater in search of a hidden paradise, Bear Cut Sandbar is the place for you. This stunningly beautiful location is located just off the coast of Key Biscayne, Florida, and is the perfect destination for boaters looking for a relaxing day in the sun.
read full post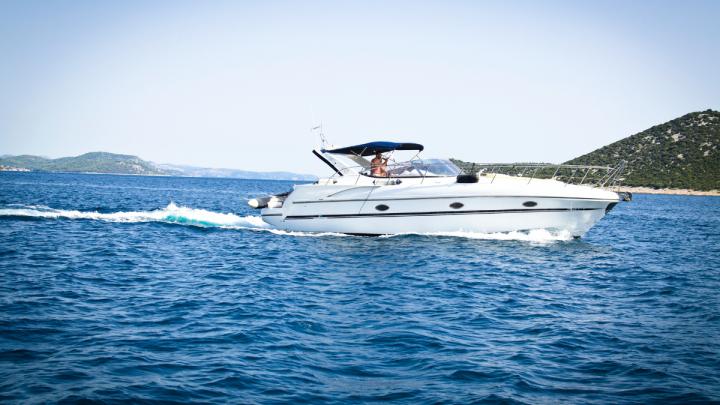 How To Keep Miami's Blue Waters While Boating Green
Jan 05 2023Boating tips
As boaters in Miami, we have the privilege of enjoying the beautiful blue waters of the city. However, it is our responsibility to ensure that we are doing our part to keep these waters clean and healthy for all to enjoy.
read full post