The Best Boat Snacks to Take on your Boat trip 🥨
Posted Jul 23 2021 in Boating tips
Boat snacks are a delicious treat that makes any sailing vacation a bit better. And while most boating snacks cannot replace a full meal, these bites are ideal for short water trips and can keep your hunger in check for longer ones. One of the best things about boat snacks is they are super simple to pack and don't take a lot of space in your luggage.
sail.me made a list of some of the best fast bites you can eat on a boat. From home-prepared snacks to packaged and healthy ones, this list has something for every taste and preference. Let's check it out:
Packed snacks for a boating trip
Goldfish Crackers
Don't you just love the fish-shaped treats? We know for sure that kids do! Their fun form is an extra layer of a good time aboard for little voyagers. What's best is the fun and crispy boat snack take no time to prepare, as you can buy the pack from any store or marketplace. The price of these salty bites is super affordable, too.
Pretzels
Pretzels are another great packed snack to take on a boat journey. It will keep your hunger at bay, all the while providing great nutritional value (rich in fiber and carbohydrates, low on fat). For a healthier option, get the whole-grain type. Pretzels are easy to store, just make sure to avoid getting them soggy. Plastic food boxes, containers, and Ziploc bags will do the work perfectly.
Chips
Whether you go for freshly cooked or packed potato chips, one thing is for sure - the crispiness and amazing taste will spice up your voyage. This is one of the most delicious boat snacks, loved by both children and adults. If you want to opt for a healthier option than standard potato chips, you can buy vegan rice chips or prepare zucchini chips at home.
Popcorn
Who said popcorn is just a movie snack? If you enjoy popped corn as much as we do, then definitely take some on your next boat trip, along with lots of drinks. Buy a popcorn package or prepare the treats board (if a stove or microwave is available). In any case, salty popcorn is a great way to satisfy the mini food cravings you are bound to get during a day on the water!
If you are sailing in scorching summer weather, you can even pop the popcorn onboard without a microwave or an oven. Simply leave the packet on a metal or other hot surface under the sizzling sun, and you'll get freshly prepared popcorn in a few minutes.
Grilled boat snacks for sailing adventures
Hot Dogs
Hot dogs are a great boat snack you can prepare on board if a grill or deck BBQ is available. Preparation only takes a few minutes and if you make a lot of the hot bun treats, it can actually become a full-on boat meal.
If you are open to experiment and try unconventional ways to grill hot dogs, then you might want to try the Thermos Dogs recipe! That's right if the weather is all summery you can cook a hot dog in a thermos flask by leaving it in the sun. With the same technique, warm up the bread rolls by leaving them out for 15 minutes. Add sauces to the mix and enjoy!
Grilled cheese
Another delicious boat snack to cook aboard is grilled cheese sandwiches. The smell and taste of freshly prepared crispy grilled cheese will make any voyage a bit better. It is also a great lunch or brunch choice for those who don't want to waste time in long meal preparation.
Grilled Vegetables
This great vegetarian BBQ recipe is a perfect foodie addition to any boating adventure. All you need to bring on the boat trip is vegetables and make sure there is a grill on the boat. Consider wrapping the vegs in foil so they don't get mushy and start dripping.
In case you want to save time, you can cook the vegetables at home and bring them in food containers, instead of grilling them on board. If the weather is hot, you can harness the natural superpower of the sun and warm the veggies up by leaving them out of the cooler for like 30 minutes.
Healthy boat snack options
Fresh fruit
Fruits are a winning healthy boat snack, fast and easy to pack as well. Bring your favorite edibles aboard to sweeten the sailing experience. Just note, fruits are way fresher when not sliced in advance. However, if it will make your life easier feel free to cut them prior to the boat trip. Take the snack a step further by keeping the fruits chilled in a cooler.
Sliced veggies
Sliced vegetables are an excellent healthy snack idea for a boat ride. All you need to prep beforehand is slice and wrap the veggies in foil and put them in a plastic bag or a food container to avoid dripping.
Not only they are refreshing healthy bites, but veggies also make a wonderful appetizer. If you want to serve fresh salads or sandwiches while on the boat, pre-cut vegetables are the ultimate addition to any healthy recipe.
Frozen berries
Looking for a healthy snack to cool you off on a hot summer day? Then consider bringing frozen berries on the boat adventure. It will be the best decision! Store them safely in an icebox cooler and eventually move them to a freezer or refrigerator once you get on board (if available).
Frozen berries are extra scrumptious. The best part is, there is no cooking involved in the process of making and consuming the berries. You can eat them as they are when you crave a sweet boat snack or add them to refresh your drink or cocktail.
More boat snacks to bring on a boat
Sandwiches
You can't go wrong with classic sandwich recipes. They are super simple, easy to prepare, and you do not need to go a long way to store them - regular sandwich bags will do the trick. Take the sandwich experience to another level by choosing main ingredients rich in protein and fiber.
Turkey, chicken, and tuna sandwiches are some of the best boat snack options to choose from. They will satisfy the minor food cravings and provide enough nutrition and energy to fully enjoy a day on the water. And if you are not a fan of standard sandwiches, feel free to go for wraps and rolls.
Granola bars
Get ready for a tasty energy boost! High in protein and fiber, granola bars are more than just a fitness snack. They offer the ideal nutritional value for a boat snack at an affordable price, and they are absolutely appetizing. Storing granola bars is quite simple, as they usually come in a package and do not require cold storage.
Trail mix
One of the best boat snacks to take on offshore is trail mix. Buy a packed mix at the store or make a custom combination of nuts, granola, and dried fruit at home. The second option allows you to choose your favorite ingredients for the tastiest custom snack. Home packing requires only a bag or any other food container to keep the mix fresh.
Did you find your favorite snack on the list? Or maybe you are willing to try new boat snacks and flavors? Then go ahead and book your next boating adventure with sail.me!
You might also like
Transporting a Boat to Costa Rica: All You Need to Know
Sep 14 2023Boating tips
U.S. Department of State statistics show that tens of thousands of American and Canadian expats and retirees have chosen to move to Costa Rica, and it's not hard to see why. From the paradise beaches to the sunny weather, there's a lot to love about this part of the world, and having your own boat there is a great way to make the most of the experience.
read full post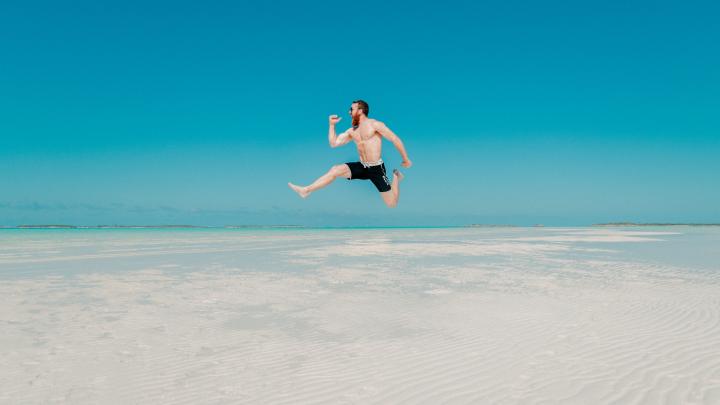 Bear Cut Sandbar - A Hidden Gem for Boaters
Feb 06 2023Boating tips
If you're a boater in search of a hidden paradise, Bear Cut Sandbar is the place for you. This stunningly beautiful location is located just off the coast of Key Biscayne, Florida, and is the perfect destination for boaters looking for a relaxing day in the sun.
read full post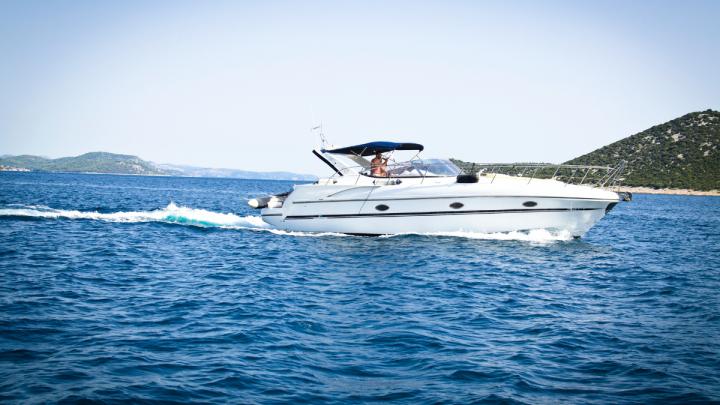 How To Keep Miami's Blue Waters While Boating Green
Jan 05 2023Boating tips
As boaters in Miami, we have the privilege of enjoying the beautiful blue waters of the city. However, it is our responsibility to ensure that we are doing our part to keep these waters clean and healthy for all to enjoy.
read full post