Team-Building on a Boat - why not?
Posted Jan 18 2022 in Boating tips
Do you want to take your corporate outing on the water? At sail.me we believe everyone looking for a way to promote better personal relations and build stronger teams should consider hosting a team-building on a boat.
There are numerous activities on the water that are bound to improve employees' skills and raise their spirits. Boat-based entertainment, yachting, sailing, company regatta, diving experiences, swimming, kayaking, paddleboarding - those are all amazing ways to intrigue your team while boating.
A team-building on a boat will boost company culture and provide a wonderful team-bonding experience. In this article, you will learn more about why team building on a boat is the best decision you can make for a gathering with colleagues.
6 Reasons to plan a team building on a boat
1. Improve teamwork
Are you looking for ways to make bonds with colleagues and improve teamwork? Sailing on a boat is all about working together as a team and creating synergy. From driving the vessel to handling boat chores, the team is bound to set aside any differences to make it work.
2. Enhance communication skills
A successful trip on the water requires great crew communication. Every colleague becomes a sailor, and every sailor needs to contribute by being direct, and honest. Honestly, spreading onboard tasks between the team and taking turns as skippers (leaders) requires and encourages efficient communication.
In the process, team members will learn how to express themselves, voice their concerns and become more comfortable conveying their thoughts and opinions. That makes boating a great social exercise. At the end of the team building on a boat, your colleagues will understand how to be more open with each other.
3. Create a healthy competition
Getting from point A to point B on the water is a wonderful opportunity to create some healthy competition in your team. And that is not necessarily a bad thing. Especially when it is presented as a fun game, challenge, or friendly sailing contest.
One great way to raise the competitive spirit is by organizing a small company regatta, putting different departments in separate teams. Such an activity is a recipe for a good time on the water and will make your team building on a boat unforgettable.
4. Sailing is great for everyone
Boating is a wonderful activity as it does not require any special skills. Everyone can enjoy sailing team building, no matter their physique, age and athletic abilities. You and your colleagues can choose the activities to participate in and go at the pace that best fits your personal preferences.
5. Try new experiences together
There are numerous ways to entertain a team on a boat and stimulate problem-solving skills, decision-making skills, creative thinking, and communication. Interactive games like finding a buried treasure, Scavenger Hunt, and Cannonball Volley are a great fit for a corporate boat gathering.
Apart from the regular team-bonding challenges and games to play on board, boating offers additional recreational activities for everyone's taste. Hosting a team-building event on a boat can not go without some on-the-water fun time.
Some of the best team building boating experiences include:
Swimming
Beach hopping
Cove exploration
Fishing
Snorkeling
Kayaking
Watersports
Sandbar exploration
Those who prefer to stay on deck can enjoy some sunbathing, wildlife watching, or wine tasting. A full-on boat party is also on the list. And no matter what type of boating activity you choose, team building on a boat is going to be an amazing voyage and you will get to spend quality time with your workmates.
6. Party on the water with colleagues
After a successful day on the water, you can grab a drink with your colleagues and party together without getting off the boat. Letting formalities go for a bit will let you form strong personal relationships and friendship bonds, which can improve teamwork efforts in the long term.
Teammates rarely have the opportunity to get to know each other and make memories outside of the office. That's why breaking this working cycle during team-building on a boat is so important. It affects overall productivity and contributes to a healthy work environment when back from the boat trip.
What type of boat to rent for a team-building on the water?
Sailboat rental for team building
Sailboats vary in size, so finding one that could host any number of people is easy. That gives you the freedom to look into different sailboat options which can accommodate all members of your team.
The final choice depends on the activities planned for the corporate event and the level of convenience and comfort you are looking for. For example, if you want to have a regatta, you can hire a few smaller boats to raise competitive spirits, instead of a big one.
Pontoon for a team-building party
Pontoons are great party boats for recreation and some onboard fun! If you are looking to socialize, drink and dance, play games, and unwind with your small team, pontoons are a great boat rental choice. They are very convenient for small parties but might be too small for a big company team building.
Team building on a charter yacht
The best vessel for team building on a boat is a charter yacht. Yachts offer a level of comfort and convenience, a pinch of luxury, and enough available space to host an unforgettable team-building.
Having a captain on board is also a big plus because your staff won't be bothered with boating tasks, driving, and navigation. Everywhere you want to go, there is a professional boater operating the boat for you.
Ready to organize the best team building on a boat? Book a boat with sail.me for your desired destination!
With our search engine, you can filter out every detail about the perfect team-building boat to match your expectations. Select desired add-on services such as catering, bartending, DJ, as well as request snorkeling, fishing, and water sports gear, if needed. sail.me has it all.
You might also like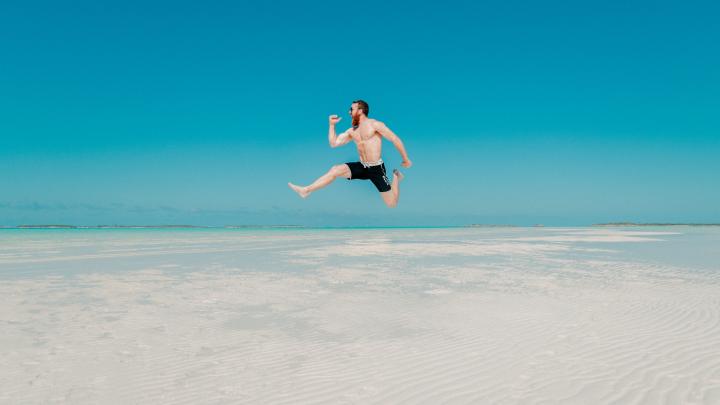 Bear Cut Sandbar - A Hidden Gem for Boaters
Feb 06 2023Boating tips
If you're a boater in search of a hidden paradise, Bear Cut Sandbar is the place for you. This stunningly beautiful location is located just off the coast of Key Biscayne, Florida, and is the perfect destination for boaters looking for a relaxing day in the sun.
read full post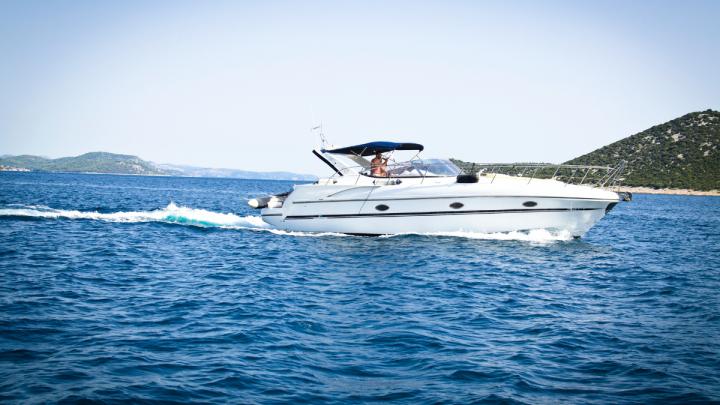 How To Keep Miami's Blue Waters While Boating Green
Jan 05 2023Boating tips
As boaters in Miami, we have the privilege of enjoying the beautiful blue waters of the city. However, it is our responsibility to ensure that we are doing our part to keep these waters clean and healthy for all to enjoy.
read full post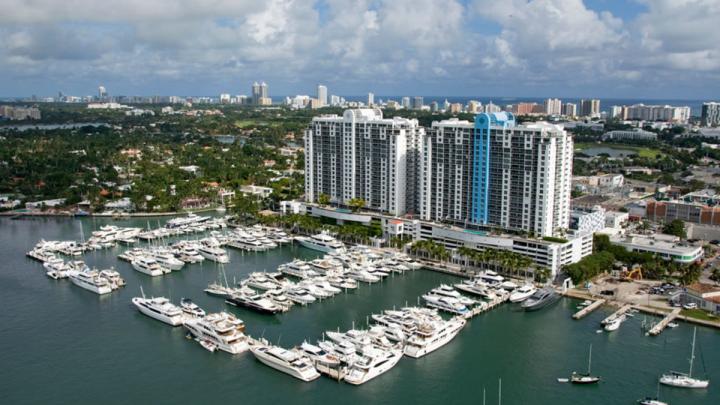 Sunset Harbour Yacht Club (Review)
Sep 22 2022Boating tips
Located in the heart of Miami Beach is Sunset Harbour Yacht Club's luxurious marina -. With its unique equity membership, it's simply the best yacht club in Miami.
read full post