Pros and Cons of Renting a Boat
Posted Jun 24 2021 in Boating tips
Are you ready to rent a boat but still have concerns holding you back? We want to help you make up your mind by exploring both the advantages and disadvantages of renting a boat. That way, you can decide if the experience is worth the shot for you and you get to enjoy a boat ride of a lifetime. Sounds good? Let's go over the specifications and discuss the pros and cons of boat rentals.
Why rent a boat?
Have you ever been in a situation that you just want to leave everything behind and go relax away from problems and daily chores? This is usually the moment most people start considering boat rentals.
Because a journey offshore is a great way to unwind, spend quality vacation time, and practice amazing on and underwater activities. Yet, it is not that much of an accessible experience unless you rent a boat or already own one.
There are millions of reasons to book a boat for a voyage. Some people throw parties or host events on boats and yacht rentals, others simply enjoy the serenity of sailing. Boating provides the ultimate access to amazing diving spots and marine wildlife sightings as well. If you fancy fishing endeavors, water sports, or sightseeing tours on the water, renting a boat is probably a no-brainer.
Boat rental vs Buying a boat
People are driven by different reasoning when it comes to choosing boat rentals over boat ownership and the other way around. Both will get you a boat, but one is a bit too pricey if you live away from the shore or you have no idea how to manage or rent out a vessel.
Buying a boat
Boat ownership is great because it gives you the freedom to go on the water whenever you want and spend your day doing your favorite water-based activities. However, you do have to take care of the boat and be ready to handle unfortunate situations by yourself.
If you have the ability to buy a boat, you must be prepared to pay taxes and pricey docking fees, as well as apply for local licensing (in most states/countries). There are also some maintenance and operating expenses to have in mind. At the end of the day, owning a boat can be a quite costly experience.
Yet, you can make money if you enlist your boat for rent while you are away or become a captain and turn it into a career opportunity. The sail.me platform is perfect for managing and renting out all types of boats, so if you buy a vessel and want to monetize it - sign up with us and start your boat rental business.
Renting a boat
Not everyone is mentally or financially ready to invest in a watercraft, and that's fine. That does not mean they should be missing out on some wholesome cruising fun! For these sailing enthusiasts, boat rentals are the ultimate way to experience boating.
When you think about it, boat rentals can be booked online with sail.me anytime, anywhere around the world, no matter where you choose to spend your vacation. So that's a big plus that cannot be ignored.
Pros of boat rental
+ Save money
One of the biggest advantages of boat rental is it helps you save some cash, as you miss out on the long-term financial responsibility of owning a boat. You only get to spend money on boating adventures when you are vacationing. So the one-time fee is totally worth making memories that last forever.
On a side note, boat ownership tends to be more budget-friendly in the long run. But unless you go yachting every weekend and spend thousands per week on cruising, boat rentals are a great way to praise your budget. If you do have the tendency to rent a boat over and over again, maybe it's time to think about purchasing one and renting it out.
+ Licensing
Depending on the location you are renting a boat and whether you book a boat with a captain or not, the possibilities are you will have to check areal regulations for boating activities. The good news is, boat rental companies will go a long way to save you the trouble of going through a licensing process.
Inexperienced sailor? Book a boat with a captain to get the ultimate boating experience without having to worry about local licensing issues. That way, you get a skilled crew member on board who will have the vessel under control so you could fully enjoy your time onboard.
If you do have experience in operating a boat and want to rent a whole watercraft for you and your friends, the possibilities are you already have a license or you are eligible for such.
Get in touch with the boat owner to check if any license is needed in the area. If so, the rental party will help you get proof of competency.
+ Events and Private Parties
Short-term boat rentals are perfect for organizing and hosting private events and social gatherings. Any spacious boat, designed with luxury and comfort in mind, is ideal for celebrating occasions like birthdays, weddings, bachelor/bachelorette parties, team building, seminars, etc. Let's not forget about the wow factor of a stunning on-the-water celebration setting.
When you book a yacht or boat for your party with sail.me, you get to choose from multiple add-on features that will make the day or night a 5-star experience. From food and beverages catering to hiring bartenders, servers, DJ, entertainers, or other personnel, a boat party can turn into the best get-together in your life.
What makes boats so convenient for hosting parties is you can rent them out for a few hours or a whole day, and you don't have to worry about an after-party mess. Unless your guests break the boat facilities or damage its amenities, the service crew will take care of the rest for a small cleaning fee or sometimes even for free.
+ Boating safety
One of the best pros of renting a boat is that rental vessels are fully equipped for lifesaving, reboarding, evacuation, and emergency procedures. These boats go through serious security and technical inspections before each trip. They also have a full set of tools to repair any craft damage on the spot.
If your main goal is to sail safely, simply get to know and follow the onboard safety guidelines and protocols. Every boat has adopted its own rules and regulations for crew and guests to ensure an ultimate safe boating journey.
+ Guided adventures and experiences
What we love the most about private boat rentals is the possibility to go sightseeing and have a great adventure with a local guide on board. Upon booking a boat with sail.me you can pay for a guided tour for your group or get a personal diving and water sports instructor.
Want to learn how to scuba dive or how to surf? An instructor on board will help you learn how to work with professional equipment, and master the arts of diving and extreme offshore activities.
Additionally, having a local guide show you around the best hotspots in the area for all kinds of water-based experiences (wildlife watching, snorkeling, sightseeing, surfing, water sports, beach hopping, etc) is key to a good time.
+ Sailing knowledge
Renting a boat is a great way to get some on-the-spot sailing knowledge. The more time you spend on a craft, the more you learn the little things about it. Especially if you have a captain and crew by your side, who would be more than happy to show you around and give you practical tips and insights on how to run and maintain a vessel.
There is no better way to learn about boating and sailing than to rent a boat and see how it operates. After all, any boat owner was a boat enthusiast at first. Hence, if you feel like it's time to buy a watercraft, rent a similar boat for a test drive.
Cons of boat rental
Of course, just like anything else, renting a boat has downsides. Besides being only a short-term boating solution, there are certain rules and policies a boat renter needs to be compliant with. These rules vary but be open for the possibility of:
License or age restrictions
Cancellation fees
Limited availability
Damage deposits
When it comes to renting a boat, the pros are definitely more than the cons. Yet, the cons seem quite reasonable. At the end of the day, boat rental is undoubtedly the best solution for sailing lovers, looking to spice up their vacation on the water.
It's never too late to rent a boat and live out your boating dreams!
You might also like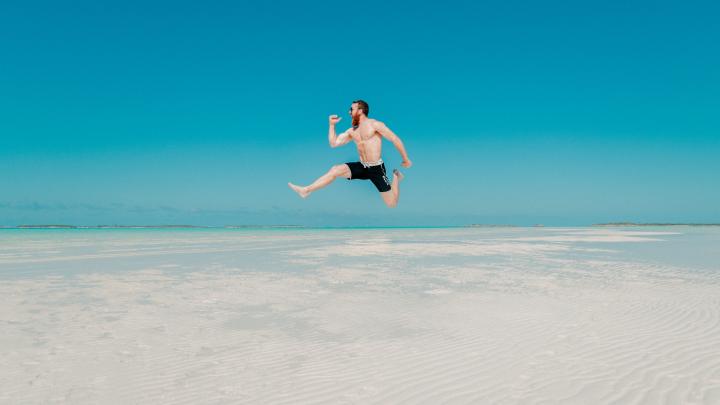 Bear Cut Sandbar - A Hidden Gem for Boaters
Feb 06 2023Boating tips
If you're a boater in search of a hidden paradise, Bear Cut Sandbar is the place for you. This stunningly beautiful location is located just off the coast of Key Biscayne, Florida, and is the perfect destination for boaters looking for a relaxing day in the sun.
read full post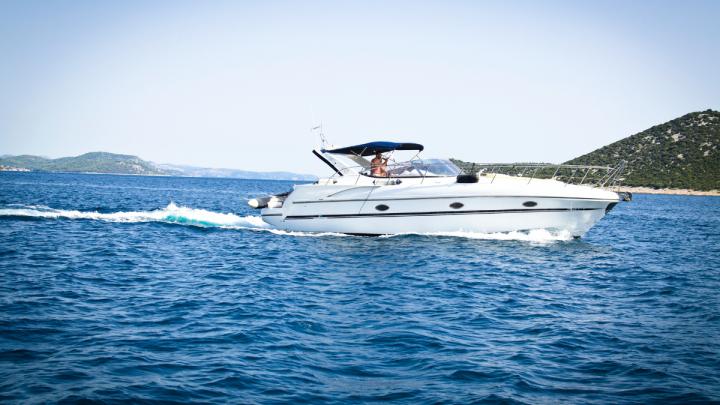 How To Keep Miami's Blue Waters While Boating Green
Jan 05 2023Boating tips
As boaters in Miami, we have the privilege of enjoying the beautiful blue waters of the city. However, it is our responsibility to ensure that we are doing our part to keep these waters clean and healthy for all to enjoy.
read full post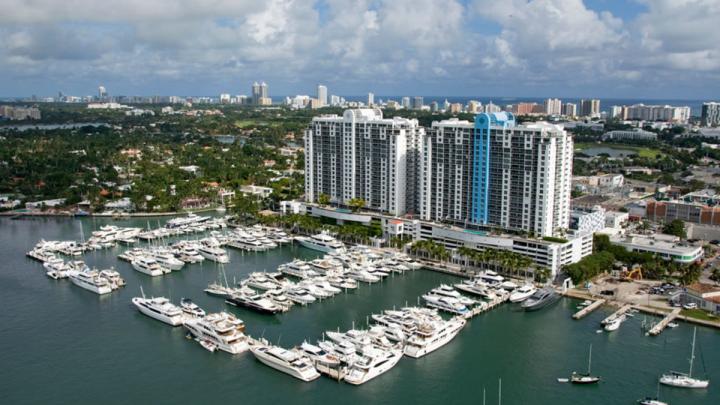 Sunset Harbour Yacht Club (Review)
Sep 22 2022Boating tips
Located in the heart of Miami Beach is Sunset Harbour Yacht Club's luxurious marina -. With its unique equity membership, it's simply the best yacht club in Miami.
read full post