Miami Bachelorette Party Boat Guide: All You Need To Know
Posted Jul 14 2022 in Guides
Our Miami bachelorette party boat guide covers all you need to know, from boat rental to the types of boats, what you need to take, budget costs & more!
Planning a Miami bachelorette party? We're here to help! Whether you've got a tight budget or just want to make sure your crew has a good time, we've got all the info you need to book the perfect boat rental in Miami. Here's our guide:
Miami boat rental bachelorette party planning
Miami is the perfect destination for your bachelor party or bachelorette party, especially if you're looking to do something different. A Miami boat rental bachelorette party can be a memorable experience for everyone in your group.
Here are some tips on how to plan a successful trip:
Choose the date for the party
Choose a Theme for your Bachelorette boat party
Make a party packing list
Choose a suitable Miami boat rental for the party
What questions to ask your boat captain
Pick a bachelorette boat party destination
1. Choose the date for the party
If possible, try to schedule it over a weekend or long holiday so that you have more time on board and can enjoy yourself even more. Don't forget that you might need to book a hotel room if you don't get home before midnight!
2. Choose a Theme for your Bachelorette boat party
Every Miami bachelorette boat rental needs a theme, and we are here to help you pick! One of the best ways to get your bachelorette party started is to choose a theme that will make the bride feel comfortable and relaxed.
Here are some ideas of themes for your bachelorette party:
Beach Theme
Nautical Theme
Tropical Theme
Color Theme (pick the favorite colors of the bride)
Beach Theme
Bright pinks and oranges are perfect for this theme! We love throwing on a floppy hat and some SPF 50+ sunscreen to really get into the spirit of the beach. A cute pair of aviators are a must-have accessory. Add in some water toys on top as well and you already have the perfect party!
Nautical Theme
This theme can be as tame or as wild as you want it to be—you just have to decide whether or not you're going full-on sailor look or just adding some anchor tattoos and striped socks to your outfit (if it's the latter, we recommend sticking with black pants).
Tropical Theme
The tropical theme is perfect if you're looking for something exotic and far away. Bright greens, yellows, and blues make this look tropical AF! You could even go with a palm tree print top if you want to get creative with your look.
Color Theme
Coordinate and make special t-shirts of the same color or even better, matching swimsuits! That way, the whole group can coordinate, but it doesn't feel like everyone is wearing the same thing. And who doesn't love dressing up with friends?
3. Make a party boat packing list
It's important to take a few things on board with you. Here are some things to consider:
You will need an ID that shows your age. If you don't have one, or if it isn't valid for the country where you are visiting, then don't worry! Just bring a copy of your passport and we can help get everything sorted out.
Bring cash if possible – credit card use is limited on boats due to security reasons so having some cash handy is always good when buying drinks or snacks on board!
4. Choose a suitable Miami bachelorette boat rental for the party
Choosing the right Miami boat rental for the party is not as simple as it seems. You need to consider the size of your party, what kind of music you want to play, and how much space you have on your boat.
If you're planning a larger bachelorette party with a lot of bridesmaids, then a larger boat will be necessary. You'll also need to make sure that your rental has enough space for all of your guests to sit comfortably. If you're planning on having live music on board, then make sure that there are enough amps and speakers available so everyone can hear the music clearly.
5. What questions to ask your boat captain
The best part about planning a boat rental party is that you have the chance to ask your captain all kinds of questions. They'll give you insight into the best places to go, how to navigate, what kind of safety equipment you'll need, and more.
Here are some questions that will help you get the most out of your experience:
What kind of safety equipment does the boat have?
How many people can fit on board? (Important to ask if you are a large group)
How much does it cost per hour?
Where will we dock? Do we need to park at a specific location?
Is there any catering included?
Is there a cooler on board?
Is the yacht rental a bareboat or captained charter?
Are there any food restrictions? (Majority of boat rentals in Miami don't allow red wine on board)
Does the boat have a sound system? (Don't forget to load your favorite party playlist)
Types of Miami bachelorette party boats to rent
There are many different types of Miami bachelorette party boats available for rent, so you can choose what type of ride you want based on your group's preferences. For example, if you're looking for a private yacht charter that allows you to host a party in style, then renting a yacht might be best for you. Or maybe you just want something that's more casual—in which case renting a pontoon boat could be perfect!
1. Yacht
Probably the most obvious choice! A yacht rental for a bachelorette party is the perfect way to celebrate your last days of freedom as a single woman (or man!) with your best friends. Whether you're planning an all-out party or just want to relax, our yachts are ready for you!
The best part is that it doesn't have to be expensive! There are plenty of boat rentals available for every budget. If you're looking for something small but classy, there are luxury yacht charters available for rent that will still give you plenty of space for friends and family members who want to come along. If you want more room, though, there are also larger vessels with multiple decks where everyone can relax while enjoying beautiful views around them!
Average cost per person for a yacht rental: $200
Charter this four H350 sport yacht for an exciting yacht charter adventure in the waters of Miami
2. Motorboat (Motor Yacht)
Whether you're getting ready to tie the knot, or just looking for a way to spice up your next bachelorette party, sail.me offers high-quality motorboat rentals that will make your bachelorette weekend the best one!
Our boat charters are available in several sizes and styles, so you can choose the one that's perfect for your group. We also offer stand-up paddleboards, kayaks, and fishing boats—whatever you need to enjoy an afternoon on the water.
Average cost per person for a motorboat rental: $100
BEST PARTY BOAT | Up to 6 PPL | 12-FT | MAT INCLUDED
3. Catamaran
A catamaran is perfect for a bachelorette party because you can have all your friends together on one boat. It's also great because it's easy to drive, so everyone can take turns being in charge. And if you get tired of driving, there's always someone else who can take over.
Why not rent a catamaran and cruise around the harbor, sipping cocktails and eating appetizers in style? Whether you're celebrating one of the most important days of your life or just want to relax on the lake with friends and family, we've got everything you need to make your bachelorette party a success.
Average cost per person for a catamaran rental: $150
4. Sailboat
If you're looking for something with a little more space, but still want to stay within budget, a sailboat rental is a perfect choice. And if you get seasick easily, don't worry—sailing usually doesn't cause motion sickness!
Sailboats are also great for hosting larger groups because they're very roomy inside. You can easily fit 10 people comfortably in one boat! And if you are on a tight budget, sailboats are way cheaper than yachts.
Average cost per person for a sailboat rental: $90
5. Pontoon
Renting a pontoon boat is an excellent way to enjoy the water and have fun with your bridesmaids and your maid of honor. Pontoon boats are easy to operate and provide plenty of space for all of your guests. Renting a pontoon boat is also very affordable. Most companies charge between $200-$500 per hour depending on the size of the boat you rent.
If you're looking for a great way to spend some time on the water with your friends then look no further than renting a pontoon boat!
Average cost per person for a pontoon rental: $50
Where to have a bachelorette yacht party in Miami
If you're looking for the best places to have a bachelorette yacht party in Miami, look no further than these five top spots.
Biscayne Bay
Miami Sandbars
Coconut Grove
SeaSpice Restaurant
Dry Tortugas National Park
1. Biscayne Bay
Biscayne Bay is an excellent place for a bachelorette party because there are lots of different areas within it to explore, including Key Biscayne and Virginia Key. It's also home to major destinations like Bill Baggs Cape Florida State Park and Crandon Park.
2. Miami Sandbars
If you're looking for some peace and quiet at your bachelorette party, head to the best Miami Sandbars! Miami Sandbars are another great option if you want to do something active while still being able to enjoy some delicious food and drinks with your friends. They have tons of different water sports activities like jet skis and parasailing so everyone can get involved!
You can visit the Haulover Sandbar or Nixon Sandbar which are the two most famous ones in Miami! The party is guaranteed at those amazing places.
3. Coconut Grove
No trip to Miami would be complete without visiting this historic neighborhood where bohemian culture meets tropical beauty at every turn! There are tons of restaurants and bars here where you can do some serious people-watching while enjoying live music or sipping on handcrafted cocktails—or maybe even playing some games.
4. SeaSpice Restaurant
SeaSpice is the perfect place to host your bachelorette party in Miami. The restaurant is located right on the water, so you'll be able to see the beautiful Miami skyline while enjoying your meal. The menu offers plenty of options for everyone in your group, including vegetarian dishes and gluten-free options.
5. Dry Tortugas National Park
Dry Tortugas National Park is a great spot for a bachelorette party in Miami because it offers plenty of activities for all kinds of people. If you're looking to relax on the beach and get some sun, there's plenty of space for that! And if you want something more adventurous, you can explore the national park on a guided tour or rent a boat and go snorkeling or kayaking!
What you need to take on a bachelorette party boat in Miami
Have you ever had to plan a party on a boat? It's not as easy as you might think, especially if you're trying to pack for it.
But the good news is that we've got your back! We've put together a handy list of everything you need for your boat party packing list. You can use it to make sure you don't forget anything or print out copies for each guest so they know exactly what they should pack.
Here are some things you should consider bringing with you on your bachelorette party boat rental:
Matching swimsuits
Sunscreen
Towels
Dry bag
Decorations
Party supplies (balloons, party cups, floats)
Party games
Food & drinks
1. Matching swimsuits
The bachelorette party is a time to let loose, have fun, and take a little break from all the wedding planning. It's also a great opportunity to get some quality time with your best friends before you become someone's wife! And what better way to do that than by wearing matching swimsuits?
Bachelorette parties are the perfect time for everyone to get together in their bathing suits and have some laughs. Whether you're headed to the beach or just hanging out at home, a matching swimsuit can be both stylish and functional. You don't want anything too fancy—you're not trying to impress anyone here! Just go for something simple that makes you feel good about yourself and each other.
2. Sunscreen
If you're going to be spending time on the water, you need to protect yourself from UV rays. You might think that sunscreen just doesn't work on water—but it totally does!
Sunscreen helps prevent skin damage caused by the sun's UV rays and can help prevent skin cancer. Some types of sunscreen can be used on boats, but make sure that you don't use products that contain alcohol, as the chemical will evaporate quickly in the sun.
3. Towels
You might think towels are an unnecessary luxury on a boat, but they have a lot of uses. Not only can they keep you dry, but you can use them for cleaning, too! You can also use towels as makeshift blankets if the temperature drops in your cabin. Just fold up two or three and place them on top of each other for extra warmth.
4. Dry bag
When it comes to boating, you want to make sure you're prepared for any weather or situation. When you have dry bags on board, you can rest easy knowing that your most important belongings are safe and dry.
Dry bags come in a variety of sizes and materials, so they can be used for everything from storing food and clothing to keeping your camera equipment safe. They're great because they don't require much space or weight—they're small and light enough that you can easily fit them in the storage area of your boat without taking up too much room or adding too much weight.
5. Decorations
When it comes to throwing a party on a boat, there are lots of ways you can go about decorating. You can set up some themed decorations that fit with the theme of your boat party (and if you're lucky enough to have a theme, you might not even need any decorations at all!). But if you want to add some extra pizzazz, then there are plenty of ways to do it without breaking the bank or getting overboard with your theme.
6. Party supplies (balloons, party cups, floats)
If you're planning a bachelorette party on a boat, here are some things you'll need:
Balloons: You can use these as decorations or even play games with them—like balloon volleyball.
Party Cups: These are great for keeping drinks cold and spilling-proof!
Floats: These make great decorations and they're also fun to play with in the water.
7. Party games
There are a few things that are necessary for any good bachelorette party: booze, dancing, and games! Make sure to prepare for fun boating games that you might play, since you want to make this special day memorable! In the next section of our article, you will find a detailed list of party games that you can include in your bachelorette party on a boat rental.
8. Food & drinks
When you're planning a bachelorette party, it's easy to get caught up in all the fun activities and forget about what you'll be eating and drinking. Make sure to check with the owner of the boat rental if there are any consumables included in the price and if not, make a list and plan ahead for the party.
Ideas/Games for party boat rental in Miami, FL
What better idea for a bachelorette party than a party boat rental in Miami, FL? If you're planning a party on a boat, you might be wondering what kinds of games or activities you can do on the water. Well, we've got you covered! Check out these ideas for games that will make your party boat rental in Miami, Florida one to remember:
Deck Jumping Contest
Karaoke
Wakeboarding
Truth or Dare
Raft Party
Deck Jumping Contest
Deck jumping is a great way to get your adrenaline pumping! It's also a fun way to bond with your friends. You'll also want to make sure that you have a life jacket handy in case you don't know how to swim but still want to participate.
Karaoke
Karaoke on a boat? That's right! If you're looking for a fun way to spend the day with friends or family, karaoke on a boat may be the perfect activity. You can enjoy the sights of your favorite city while singing along! Sing "All the single ladies" one last time and enjoy the party like you are nightclubbing.
Wakeboarding
Wakeboarding is a fun sport that you can enjoy with your friends and family. It is important to have a boat that is suitable for wakeboarding. Wakeboarding is a sport where participants stand on a wakeboard and slide across the water while being towed behind a boat. It could be a little bit hard if you've never done it, but it's guaranteed fun when you get a hold of it!
Truth or Dare
Truth or dare is a classic game that has been played by kids and adults alike. The game is simple: choose whether you want to answer a question truthfully, or accept a dare. It's a great way to get to know someone better, and it's also an excellent way to get rid of any pent-up angst you may have—as long as it's done in good fun!
Raft Party
What is a boat party without a big inflatable pink flamingo? Fun is guaranteed, especially if you use the built-in cup holders ("wink wink")!
Miami bachelorette party on a budget
The city is known for its beaches, nightlife, and shopping, and it's filled with fun things to do. If you're planning a Miami bachelorette party on a budget, though, you'll want to know where to go and what to do so that you can still have an amazing time without breaking the bank.
Here are some tips for making it happen:
Plan ahead the cost of everything
Choose an affordable boat rental
Manage the cost of food and drinks
After the boat rental find a bar with Ladies Night for free drinks
Manage travel costs with Uber
We've also prepared a sample table, breaking down the costs to the bare minimum:
| Element | Estimated cost (per person) |
| --- | --- |
| Boat rental | $100 |
| Alcohol | $15 |
| Food | $20 |
| Travel (Uber) | $10 |
| Jet Ski | $50 |
| Overall | $195 |
Bachelorette boat party Miami: Our conclusion
At the end of the day, what matters is that you and your friends have fun. We hope you enjoyed our guide to the bachelorette boat party in Miami. We know how important this day is for the bride, therefore it is a pleasure helping you plan your girls' night out in Miami, and we hope you have an unforgettable time!
You might also like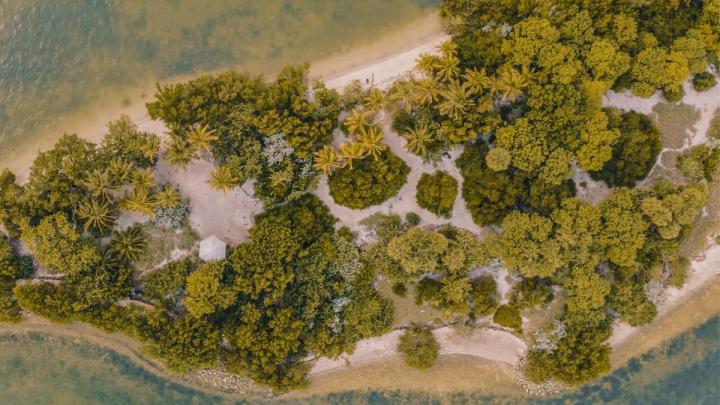 7 Top Islands in Florida to Visit by Boat
Sep 14 2023Guides
Are you ready to embark on a nautical adventure through the stunning waters of Florida? Florida is blessed with an abundance of picturesque islands, each offering its unique charm and allure.
read full post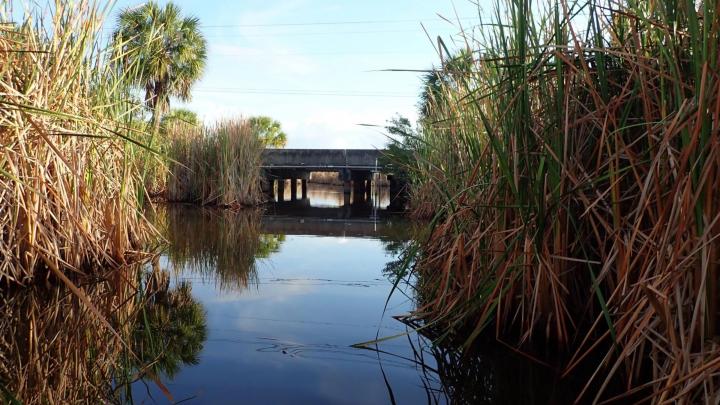 Fishing in Tamiami Canal, FL
Sep 19 2022Guides
Tamiami Canal Florida is considered the best fishing spot in Florida. If you are a fisherman it will not disappoint. It is very popular among local anglers. If you love nature and want to go fishing in the heart of South Florida then this is the perfect place for you.
read full post
7 Best Fishing Spots in Miami
Sep 20 2022Boating tips, Guides
Check out these 7 best fishing spots in Miami. Locations if you don't have a boat, for surf fishing, freshwater spots, and ones off Miami beach
read full post