How to plan your boating trip? 🧳
Posted Nov 16 2021 in Boating tips
Boating is the best way to unwind and spend some quality time, away from everyday troubles. Whether you rent a boat with friends or sail off by yourself, one of the most important things on your to-do list should be having an itinerary plan. Careful planning before you head to the water will save you a lot of time and unpleasant surprises.
Even though boat trip planning might sound like a spontaneous mood bummer, that could not be farther from the truth. In fact, if you manage to plan the voyage - you will get a lot more time for on-the-water activities, without wasting time on minor inconveniences.
Ready to learn how to optimally plan a boating trip? We will break it down in this article.
Why go on a boating trip?
There are so many perks to sailing and cruising! Starting from the chance to put your problems behind and unwind away from the shore. On a boating vacation, you get to experience life on a boat and set sail towards an endless horizon, surrounded by water and abundant sea life.
Boating is a way to savor precious moments with your close ones by going on a voyage adventure to make precious memories. Moreover, a boating trip allows you to enjoy wonderful nature views and spectacular sights, as well as explore hidden coves, remote beaches, and destinations. On and off boat experiences like wildlife watching, fishing, water sports, scuba diving, snorkeling, and more, will be the highlight of your excursion.
Tips & tricks on boat trip planning
Boat stops, route and destinations
sail.me's first tip when choosing the sailing hotspots, is to consider and evaluate their distance.
Before you start adding more and more locations to the itinerary, think about whether you will have the physical time to stop by, relax, engage in activities and get back on time. Consider the cruising range and only choose destinations you can realistically visit and experience with the time you have on your hands.
When you predetermine boat stops in your float plan by the hour, you are not only creating a voyage route that works best. You are also being considerate, as you can share the stop-by-stop plan with someone on shore who's expecting you to get back in a certain timeframe.
If an accident or unfortunate event occurs on board, the coastguard can easily determine your approximate location.
Meal planning
Do meal planning depending on the duration of the voyage. Make sure there is enough food on board to get you through the sailing time without starving yourself. For longer journeys, it's good to have an excess of food and clean water supply, just in case.
If you aim for a short trip of less than a couple of hours, you might only need to stack on snacks or bring a light brunch, like homemade sandwiches. In case you are planning a full-day excursion, make sure you bring enough food to get you through at least two meals or ask the boat rental company if they can arrange catering.
Sailing class
It's never a bad idea to take beginners or refresher classes on sailing. Especially if your plan is to rent a boat without a captain or sail away in your own boat. Taking a class is a great way to learn or refresh memories about navigation, vessel mechanics, and electronics.
In most boat rental cases, inexperienced boaters are required to take classes before going offshore. Depending on the location, boat renters might even need a boating license to operate a vessel. So ensure to check that with the local authorities before you rent a boat.
Docking availability
Docking availability is a super important factor to consider when sailing to any destination. Yet for some reason, it is not a top priority for most inexperienced boaters, and it is rarely on their to-do list. In fact, ignoring this quick check can ruin your vacation and totally spoil your boating adventure.
Here is a short guide of what you need to do. When it comes to docking, there are a few things to confirm before you set sail. First, make a call to figure out if the marina and fuel dock are in business. Next, check if there is a limitation of transient slips. Last but not least, determine whether you need to reserve a spot for your boat in advance and if so - do it.
Must-have items
When you go on a boating trip, you have to be prepared for the expected and the unexpected. There are a few things you need to bring with you in any case. Here are a few essential items to cross off your list:
Sunscreen
Weather cautious clothes
Warm jacket and/or cover-ups
Swimsuit
Diving or water sport equipment (if needed)
Towels
Extra food, snacks
Bottled fresh water
Float plan
The float plan is basically an hourly schedule of your itinerary. Includes a list of all the vital information and details about the guests and the watercraft. Such as boat name, vessel type, mechanics, electronics, safety equipment, destination list, crew and passenger info.
The idea behind a float plan is to send it to anyone who is expecting your boat during the duration of the voyage. That includes the ports and marinas at the boat stops, any tours or accommodations you booked, as well. Feel free to also send the float plan to your family, friends, or any other responsible individual that awaits your return onshore.
If you are looking for a template for a float plan, you may use the one by the U.S. Coast Guard Auxiliary.
Weather forecast
In boating being weather cautious saves lives and avoids accidents. Cruising in bad or stormy weather is dangerous and should be avoided at any cost, especially if you are new to sailing and want to rent a boat without an experienced crew or captain.
If the sailing conditions are bad, you would not be able to savor any exciting boating activities such as swimming, diving, sunbathing, water sports, and even fishing. Wildlife spotting and sightseeing are also hard to enjoy if everything looks misty and blurry due to gloomy weather.
Our advice? Start checking the forecast 10 days prior to the cruising experience. If the weather is questionable, better reschedule or cancel the trip.
Boat inspection
Be ready to perform a boat inspection when you go onboard. Better safe than sorry. Make a list of the things that need checking before you set sail. Thay way, you are not going to miss any essential item when you board and start the inspection. Here is what you need to be cautious of when checking availability:
First-aid kit
Ropes, ground tackle, boat ladder
Survival equipment and flotation devices
Supply of freshwater
Emergency provisions
Fire extinguishers
Spare mechanicals and repair tools
Offline maps & navigation charts
Devices (GPS, MDF, VHF Radio, signaling device, etc.)
Extra engine key
Lastly, make sure the boat has enough fuel to make a safe roundtrip.
Once you tick all the items off the list, it's time to relax and enjoy some quality sailing time!
Looking for the next boating trip experience? The sail.me platform allows you to choose your favorite water activity, browse through countless worldwide destinations and boat rental offers!
You might also like
Transporting a Boat to Costa Rica: All You Need to Know
Sep 14 2023Boating tips
U.S. Department of State statistics show that tens of thousands of American and Canadian expats and retirees have chosen to move to Costa Rica, and it's not hard to see why. From the paradise beaches to the sunny weather, there's a lot to love about this part of the world, and having your own boat there is a great way to make the most of the experience.
read full post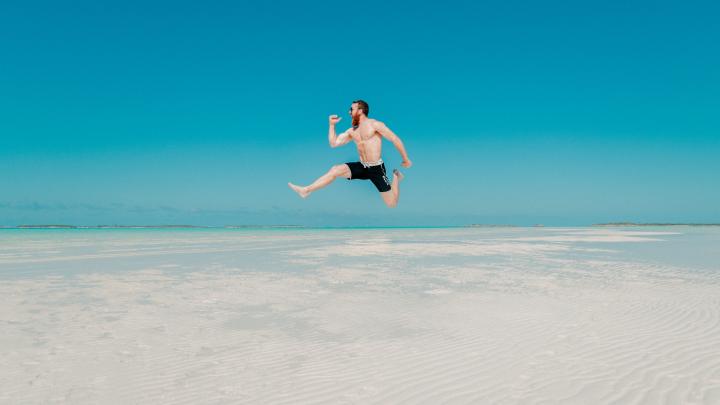 Bear Cut Sandbar - A Hidden Gem for Boaters
Feb 06 2023Boating tips
If you're a boater in search of a hidden paradise, Bear Cut Sandbar is the place for you. This stunningly beautiful location is located just off the coast of Key Biscayne, Florida, and is the perfect destination for boaters looking for a relaxing day in the sun.
read full post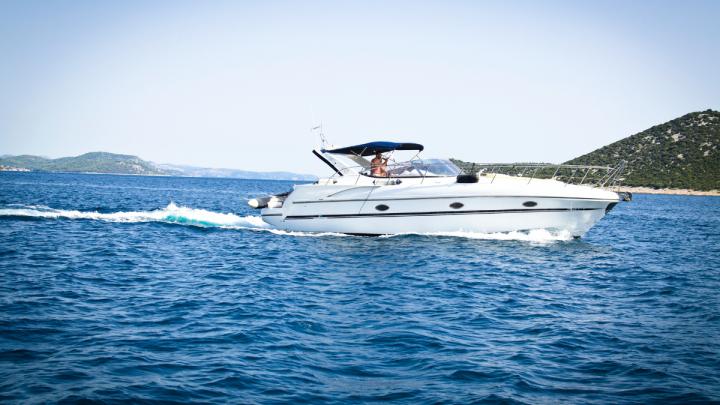 How To Keep Miami's Blue Waters While Boating Green
Jan 05 2023Boating tips
As boaters in Miami, we have the privilege of enjoying the beautiful blue waters of the city. However, it is our responsibility to ensure that we are doing our part to keep these waters clean and healthy for all to enjoy.
read full post