Historic Virginia Key Beach Park Guide
Posted Sep 14 2022 in Guides
This guide will walk you through all of the best spots at Historic Virginia Key Beach Park so that whether you're looking for a place to relax with your family or have a big group of friends over for a beach party, this park has it all.
Virginia Key Beach Park is a spot like no other. It offers gorgeous views of Biscayne Bay and the barrier islands that lie across from it. This family-friendly park has some history to share as well, from its involvement in the Civil Rights Movement to its role today of being a place for people of all backgrounds to enjoy an afternoon. Let's look at this storied park and what you can do during your visit:
About Historic Virginia Key Beach Park
Virginia Key Beach Park has a rich history. The park is located on the island of Virginia Key, which is connected to Miami by a bridge. The park was built in 1945 and opened as a public beach access point. It was open to the public until 1982 when it closed due to issues of the high cost of maintenance and operations. The park re-opened to the public in 2008, keeping many of the old amenities as well as many new gathering places suggested by the local community.
In recent years, Virginia Key Beach Park has become known for hosting various events that celebrate local culture and history while also bringing awareness about environmental conservation efforts through its educational programs.
Things to do near Historic Virginia Key Beach Park
You'll find that Historic Virginia Key Beach Park is home to a number of places to visit, including:
Miami Seaquarium
Bayside Marketplace
Vizcaya Museum and Gardens
Wynwood Walls
Bayfront Park
Port of Miami
And if you want to dine after a long day exploring Virginia Key, feel free to check our Virginia Key Restaurants Guide
Miami Seaquarium
Miami Seaquarium is a place that's all about fun and adventure. It's home to some of the most exotic creatures you could imagine, from sea lions to dolphins to manatees. You'll get up close and personal with these animals—and even get to feed them!
The Miami Seaquarium is also known for its shows, which feature dolphin jumping, seal swimming, and even beluga whales dancing. And if you're looking for a more relaxing time at the Miami Seaquarium? No problem! You can just stroll around the grounds and enjoy the scenery.
What are the Miami Seaquarium Working hours?
The Miami Seaquarium works from Monday - Sunday 10AM - 5PM
What is the price for a Miami Seaquarium ticket?
Online General Admission (10 yrs. & over): $43.99
Online General Admission (3-9 yrs.): $33.99
Children 2 and under: Free
A Savings of $6 per ticket, when you buy in advance online.
General Admission (10 yrs. & over): $49.99 (At gate)
General Admission (3-9 yrs.): $39.99 (At gate)
Children 2 and under: Free
Bayside Marketplace
Bayside Marketplace is a great place to spend your day. The marketplace is open from 10AM - 01PM every day, and there are plenty of things to do. There's a movie theater, an arcade, and a bowling alley all within the complex.
There are also plenty of shopping and dining options. There are more than 100 stores in total, including popular retailers like Sephora and Forever 21. You can find anything from clothing to jewelry to home decor at these stores.
The parking situation is a little bit tricky—the lots tend not to be very well marked, so it can take some time to find exactly where you're supposed to park. You'll also have to pay for parking once inside the complex itself—$5 per hour or $12 per day—so make sure you budget accordingly!
Do you have to pay to get into Bayside Marketplace?
NO, there is no fee to enter the Marketplace!
Vizcaya Museum and Gardens
Vizcaya Museum and Gardens is a beautiful estate that was built in the early 1900s by James Deering. It was once the home of the Vanderbilt family, who were among the wealthiest families in America at the time. The house is now open to the public as a museum, and it's located right on Biscayne Bay in Miami, FL.
The museum houses a collection of European art including paintings, sculptures, and furniture. There are many things to do at this museum including taking pictures with the statues of Neptune and Hercules as well as visiting the greenhouse which is filled with tropical plants. You can also enjoy a picnic on their beautiful grounds or even rent boats to explore the bay!
If you're planning on visiting this museum or garden be sure to check out their website first so that you know what kinds of things they offer such as tours or events that happen throughout the year.
How much does it cost to go to Vizcaya Museum & gardens?
| | |
| --- | --- |
| Adult (13 and over) | $25 |
| Child (6-12) | $10 |
| Children (5 and under) | Free |
Does Vizcaya have a dress code?
Yes, the Museum has a dress code for its staff that is professional casual or business casual.
Wynwood Walls
Wynwood Walls is a free outdoor art gallery in the heart of Miami's Wynwood area. The walls are covered with murals from up-and-coming artists, and the collection is constantly changing.
The walls are located at 266 NW 26th St, Miami, FL 33127, United States
The history of Wynwood Walls is worth knowing: it all started with an abandoned warehouse that was transformed into an art space in 2009. The building was purchased by Tony Goldman, who was inspired by his travels through Latin America and Europe to create an open-air gallery for local artists. He invited them to paint their murals on the walls, and it became an instant hit with locals and tourists alike!
The walls have been featured in countless articles about Miami's culture and art scene, including in The New York Times and Forbes Magazine.
Bayfront Park
Bayfront Park has been a hub of Miami's cultural life since it was founded in 1925. With its beautiful waterfront setting, it's no wonder that the city has grown around this park and made it one of its most popular destinations.
Today, Bayfront Park is home to many events and activities including concerts, performances, and festivals.
Bayfront Park is located right off Biscayne Boulevard so you'll be able to easily find your way there by car or public transportation if needed! The entrance to the park is completely free so don't waste any more time and enjoy this beautiful place.
Port of Miami
When you visit the Port of Miami, you'll get to experience all of the incredible things that make it one of the top tourist destinations in Florida. Whether you're looking for a relaxing day on the water or an adrenaline rush from some speedboat racing, there are plenty of activities for everyone.
The Port of Miami is located at Biscayne Bay on the Atlantic coast of Florida just south of downtown Miami and north of Miami Beach. It is easily accessible by car or bus from anywhere else in the city but also has its own transportation hub that connects it directly to nearby airports as well as rail stations throughout South Florida.
The Port of Miami is home to many different types of boats and watercraft. You can rent a boat in Miami with sail.me and explore the waters around the port, or take a tour that includes stops along Biscayne Bay.
FAQ about Virginia Key Beach Park
Is Virginia Key worth visiting?
Absolutely! You will love Virginia Key's beautiful beaches, amazing nature, multiple attractions like the Bayside Marketplace and Bayfront Park, and its historical heritage of the segregation times in the United States.
Can you swim Virginia Beach Key?
Yes, you can swim at Virginia Beach Key! As we mentioned in our Top 10 secluded beaches in Miami guide, Virginia Beach Keeps is the place to go if you love unspoiled beaches since it's one of the most beautiful places in the Miami area.
What time does Virginia Key beach Open?
Virginia Key Beach Park opens from 9:00 am until 5:00 pm.
Are dogs allowed on Virginia Key Beach Park?
Yes! You can take your dog to Virginia Key Beach Park as long as it's on a leash!
Is Virginia key part of the Florida Keys?
No, Virginia Key is not part of the Florida Keys. It's actually a small island in Biscayne Bay, off of Miami, Florida. It's often called "the Key".
You might also like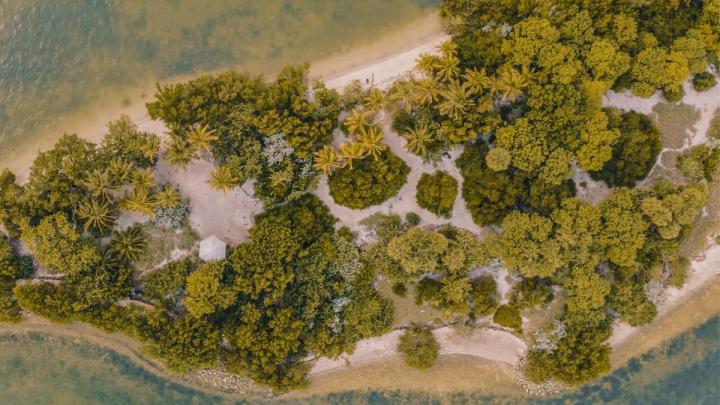 7 Top Islands in Florida to Visit by Boat
Sep 14 2023Guides
Are you ready to embark on a nautical adventure through the stunning waters of Florida? Florida is blessed with an abundance of picturesque islands, each offering its unique charm and allure.
read full post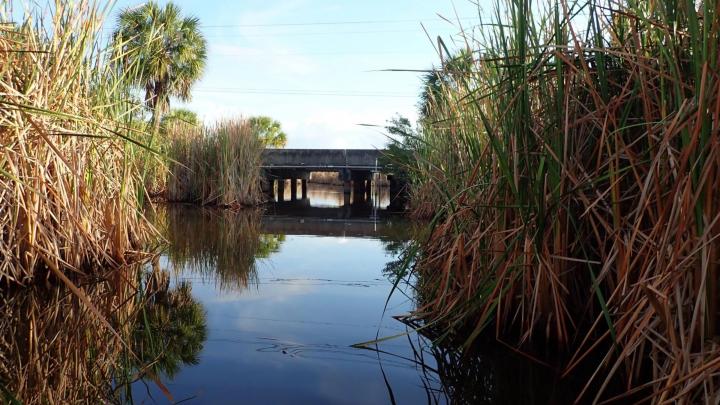 Fishing in Tamiami Canal, FL
Sep 19 2022Guides
Tamiami Canal Florida is considered the best fishing spot in Florida. If you are a fisherman it will not disappoint. It is very popular among local anglers. If you love nature and want to go fishing in the heart of South Florida then this is the perfect place for you.
read full post
7 Best Fishing Spots in Miami
Sep 20 2022Boating tips, Guides
Check out these 7 best fishing spots in Miami. Locations if you don't have a boat, for surf fishing, freshwater spots, and ones off Miami beach
read full post