Boating Tips for Families with Children 🍼👶
Posted Jul 23 2021 in Boating tips
Boating is a pleasant recreational activity perfect for families with children. Little ones tend to be super excited to sail on a boat and have a fun day on the water with their parents. As we all know, children love exploring the world around them and every new experience is like a big adventure.
In order to make that adventure great, parents need to figure out what types of on-boat activities they should entertain their children with. This is where sail.me comes to save the day with tips and ideas on how to keep small kids safe and occupied:
Boat rental for family trips
Every major lakeside or seaside resort offers boat rental services for sailing enthusiasts. So if you want to go on a cruise or embark on a private voyage for your family vacation - boat rental is always a great option.
Booking a boat is a smart way to overcome the challenge of not owning a vessel. At the same time, with so many types of boats to choose from - finding the perfect watercraft is easy. The factors you need to look out for when you rent a boat are:
Boat type
Capacity
Sleeping arrangements
Amenities
Onboard services
Add-on services
Experiences
Equipment availability
With boat rentals, you also have the option to choose whether to hire a captain and crew, to take all the boating worries and responsibilities away.
Safe boating activities for children
Kid entertainment is not a hard task when it comes to boating. Whether you decide to go on a sea or lake vacation, children love to spend time on the water. There are countless adventures waiting to happen and so many aquatic wonders to be discovered by the curious little explorers.
Some of the safest water-based activities for kids include swimming, snorkeling, fishing. If your kid is enthusiastic and active, you might even consider them trying some less extreme watersports like paddle boarding or kayaking.
If your family fancies an island or beach hop trip, your kids could stay occupied even when going to the shore. A beach treasure hunt and seashell combing will keep the young adventurers at bay, busy and interested.
In order to enjoy all these water activities in the safest way possible, make sure to educate your kids on the secrets and potential dangers of the sea. Be a responsible parent and do not let your youngsters out of your sight for too long.
The last but most important children's protection step is to make sure the kids wear a life jacket or floaties at all times, especially when doing activities off the boat.
Essential safety equipment
Family vacations are fun and recreational. Yet, when you spend the holiday time with kids on a boat rental, there are a few fundamental gear items to carry onboard. Safety equipment like floaties, PFDs, ropes, and life jackets are a must for safe boating.
Even if your family are great swimmers or watersports advanced, there is always a chance of tides or currents. Strong flows can pull or drag you away from the vessel. At the same time, there is always the possibility of an accident or panic, especially when it comes to children.
To be perfectly safe and able to adequately respond to any dangerous boating situation, make sure there is safety gear available for every passenger on the boat. When little kids hang out in the water, consider putting inflatable armbands on their hands or at least make them wear a floaty or life jacket.
Bad weather tips
In general, boating in bad weather is a no-no. So check the forecast before the start of the trip and cancel or reschedule if there is a big storm or hurricane expected during your boat stay.
Yet, sometimes the weather could be unpredictable and even though you sail away on a nice sunny day, unexpected rain or a short summer storm might follow shortly after you head offshore.
If you ever find yourself and your family in a similar situation, it's important to say calm and wait for the bad weather to pass. In the meantime, feel free to embrace the opportunity to spend quality bonding time indoors.
Wi-fi is not always available on boats, and even if it is - the signal could be bad if the weather is unpleasant. So here are some ideas on what to bring on board to entertain yourself and your little ones:
Books
Board games
A card deck
Smartphone/Tablet
Book reading and playing games are some great ways to take your mind off of the situation. Alternatively, download some offline games or apps on your phone or tablet, or play some music and have a family dance-off.
Family vacation planning advice
Sailing vacations are the perfect getaway for families with children. And planning a family holiday on the water is not that hard of a task.
Theme
Step one is to determine the vacation theme - adventure or relaxation. You can have a great relaxing voyage with recreational pursuits, wildlife watching, or turn the trip into a fishing excursion. But if your family and kids are more adventurous, then you should probably go for a more thrilling experience, like diving or watersports.
Activities
The next step in boat vacation planning for families should be choosing on-boat and off-boat activities. Discuss what everyone's expectations are for the holiday and what fun activities each member looks forward to. This way you can include every idea in the agenda, and plan the ultimate getaway that both children and parents would enjoy.
Destination
Next comes the destination. Once you know how the ideal family boat trip would look like, it becomes easier to make a decision on where to go and rent a boat. Take all the planned activities into consideration and pick a boating location that will match your expectations.
Route
Whether you want to sail on a long or short trip, it's good to have the sailing route figured out in advance. Make sure all stops are nearby or at a reasonable distance and there would be enough time to get back to your starting point.
Inform the boating company and the ports at your boat stops about the route in advance. This way, they would be expecting you. Sharing your route and schedule with friends and family on the shore is also advisable. In case of any unforeseen circumstances, you have a better chance to be found and rescued.
Rent a boat
When you have the destination, theme, and fun activities planned out, eventually you have to start looking for a boat rental that will suit your needs. Use the sail.me platform to book and rent a boat for your family boating trip with children. Compare boats and prices, check availability, guest capacity, and add-on services.
Extra gear
Once you have a rough idea of what the boating adventure would look like, it's time to buy any extra gear for diving or watersports that could not be provided by the boat rental company or yacht charter. And you are all set!
You might also like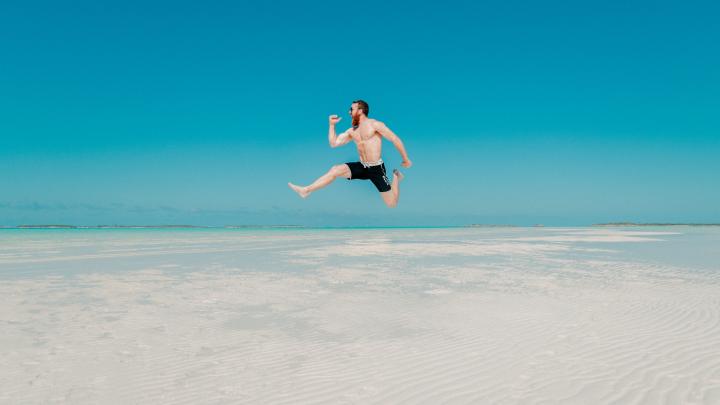 Bear Cut Sandbar - A Hidden Gem for Boaters
Feb 06 2023Boating tips
If you're a boater in search of a hidden paradise, Bear Cut Sandbar is the place for you. This stunningly beautiful location is located just off the coast of Key Biscayne, Florida, and is the perfect destination for boaters looking for a relaxing day in the sun.
read full post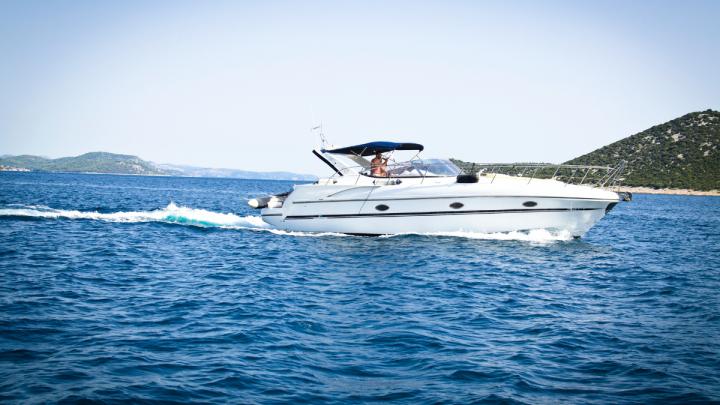 How To Keep Miami's Blue Waters While Boating Green
Jan 05 2023Boating tips
As boaters in Miami, we have the privilege of enjoying the beautiful blue waters of the city. However, it is our responsibility to ensure that we are doing our part to keep these waters clean and healthy for all to enjoy.
read full post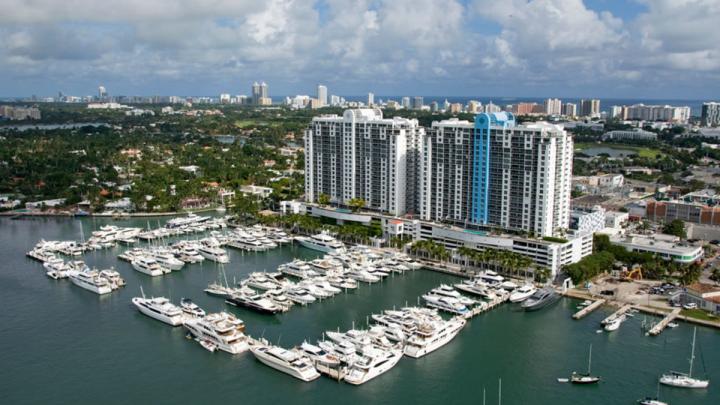 Sunset Harbour Yacht Club (Review)
Sep 22 2022Boating tips
Located in the heart of Miami Beach is Sunset Harbour Yacht Club's luxurious marina -. With its unique equity membership, it's simply the best yacht club in Miami.
read full post