What is the best time for sailing in the United States? ⛵
Posted Jul 22 2021 in Guides
Just taking off and sailing into the sunset may look great on the big screen, but the reality is more complicated than an hour and a half blockbusters. The forces of nature and the open sea demand respect, as will all seasoned sailors will confirm. Hence preparation, study, and observation are just as important, as the sailing journey itself.
To help you optimally plan your voyage, here is a quick summary of the best time for sailing and boating in the US:
Being mindful of the best time to sail
Seasons and atmospheric weather conditions are capable of creating unique currents and winds, which sometimes are limited only to a specific location. The vast oceans surrounding the US are full of such unique forces of nature, which can be completely unpredictable.
For example, almost all sailors prefer sailing in the summer when temperatures are warm and wind - relatively mild. But the best time to sail in Florida may not follow that rule - in the summer there is a real risk of facing strong winds, hurricanes and other dangerous currents.
What is the best time to sail in the US?
East Coast
With such a long coastline, you'll find it difficult to stay out of ideas about good locations to sail to. Boat rental is affordable and easy to find, so all you have to do is pick your destination and go. Well, there are a few things to have in mind.
West Coast
Although hurricanes are also considered a potential threat to the West Coast of the US, they are in fact extremely rare. Hence some of the best times for sailing on the West Coast are usually considered between September and January.
There are plenty of discounts during the season as well. During that time, boat rentals are widely available at affordable prices, due to the fact that the boating industry is well developed. The practice of sailing through the Panama canal for sailors coming from central and South America is also widely popular.
Southeast
The region around Florida, Florida Keys, and the Caribbean is one of the best places for sailing not just in the US, but also in the world. You have access to tropical beaches, year-round warm waters, full of fish, and some of the best parties you can find anywhere.
The region attracts celebrities from the entertainment industry and you never know who you might meet at the next boat party. Unfortunately, this is also the main reason this region is quite expensive, especially when it comes to luxury yacht charters and boat rentals.

Some of the best times to sail in Florida are from May to July and from November to February. The second option is off-peak season and is best if you want to avoid large crowds.
Alaska
This is one of the coldest places you can sail. Therefore, your options here are quite limited. In Alaska, you won't find that many marinas as in Florida or a wild variety of boat rental options as on the West Coast. The sailing season is also quite narrow, running between May and August, which are also some of the warmest months.
Hawaii
Unlike Alaska, you don't have to worry about the weather. The climate is perfect for sailing all year round. And unlike the East Coast, you don't have to worry about massive currents such as the Gulf stream or Hurricanes all the time.
If you have to choose one top-notch place for sailing in the United States, Hawaii is certainly the place to be. Around the islands, you can enjoy a pleasant climate, light breeze, and abundance of sea life. What's even better, all the visitors are able to experience the amazing local cuisine and traditions, which are culturally unmatched.
In conclusion, think destination-wise. Make sure to always check when is the local boating season prior to your trip. That way, you get to determine the best time to sail and have realistic expectations about the upcoming voyage.
You might also like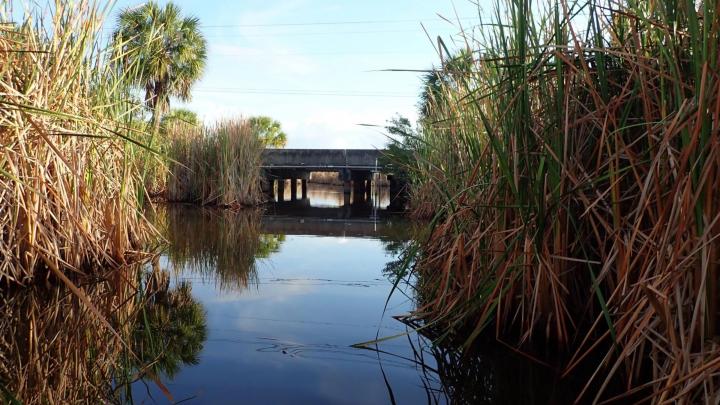 Fishing in Tamiami Canal, FL
Sep 19 2022Guides
Tamiami Canal Florida is considered the best fishing spot in Florida. If you are a fisherman it will not disappoint. It is very popular among local anglers. If you love nature and want to go fishing in the heart of South Florida then this is the perfect place for you.
read full post
7 Best Fishing Spots in Miami
Sep 20 2022Boating tips, Guides
Check out these 7 best fishing spots in Miami. Locations if you don't have a boat, for surf fishing, freshwater spots, and ones off Miami beach
read full post
Miami Bachelorette Party Boat Guide: All You Need To Know
Jul 14 2022Guides
Our Miami bachelorette party boat guide covers all you need to know, from boat rental to the types of boats, what you need to take, budget costs & more!
read full post