Top 7 Caribbean Destinations for boating ⛱️👙🐚
Posted Oct 11 2021 in Guides
The tropical climate and vacation vibe of the Caribbean is unmatched when it comes to boating adventures. So in case you are still hesitant whether the vibrant collection of Caribbean islands is worth the visit by boat, we are going to set your mind straight.
With nice warm weather, clear waters, and an abundance of coral reefs and sea life, the stunning isle area is one of the best places to pick for a vacation, no matter the season.
The best destinations for sailing in the Caribbean
One of the first things you will notice is that boating is part of everyday life in the Caribbean. Which makes renting a boat or chartering a yacht easier than ever. With endless boat options available for rent and docking ports at all top locations, sailing around paradise islands would certainly end up on your to-do list.
Explore Barbados 🇧🇧 by boat
Barbados is one of the most picturesque places you could end up visiting while on a boat trip. The isle stuns with a dashing beauty of nature in its purest. The tropical area is all about amazing sceneries, warm crystal waters, and endless white-sand beaches.
But there is so much more to Barbados than meets the eye! Underwater caves, sea life, marine flora - all things you can enjoy on a scuba diving or snorkeling expedition offshore. The island is surrounded by vibrant coral reefs, home to sea turtles, schools of tropical fish, and dolphins.
Boating in Jamaica 🇯🇲 paradise
No wonder Jamaica is a world-famous destination for a tropical vacation. The captivating isle has everything you might need to make the most of a Caribbean trip. Jamaica stands out with lush green rainforests, amazing wildlife, and azure water white sand beaches. So what better way to enjoy these gorgeous views of the shore than sailing on a boat?
Whether you prefer to watch sea life up close or go deep sea fishing away from the reefs, the fauna-rich area can satisfy your boating preferences. Jamaica is an ideal spot to savor the boating life - relax on the deck, party with friends, explore the area, enjoy watersports, diving, and snorkeling activities.
Sailing at Cayman Islands 🇰🇾
The Cayman Islands are a diver's paradise! Home to some of the best diving hotspots in the world, Eden Rock and Devil's Grotto, the isle nation welcomes adventurous tourists with open arms. Whether you are up for some scuba deep sea action or want to go snorkeling near shore, the waters surrounding the islands have it all.
If you are more of a sailor than an adventurer, you would highly appreciate the spectacular views from a boat. The crescent-shaped shorelines, wildlife abundance, and wonderful tropical greenery will leave you craving for exploration activities like beach and island hopping.
Boat trip to St. Barthélemy 🇧🇱
St. Bart is a world-known vacation place for celebrities for a reason. The island is a hidden gem, captivating with stunning nature, mesmerizing beach areas, topped up with luxurious accommodations, resorts, and tropical villas for people who appreciate their privacy.
The offshore scene is perfect for a Caribbean cruise on a yacht charter. If you prefer a relaxing vacation, we suggest you sail to Gouverneur Beach to enjoy a beach day, unwind, sunbathe or/and swim in the tranquil turquoise waters.
Boating around St. Martin 🇲🇫
St. Martin is one of the underrated Caribbean destinations for boating. And even though it is not that much of a famous tourist spot compared to the other locations on our list, it is definitely worth the visit. The area is a dream come true for boaters who want to enjoy dazzling shorelines and scenic views under and above water.
With its marvelous high mountains and grand valleys, the island presents dramatic scenery you would not want to miss on your voyage. The surrounding waters are rich in marine life and coral reefs, granting the best experience for both divers and anglers.
Visit Turks and Caicos 🇹🇨 by boat
These islands have an exquisite distinctive flair, with a wild tint of Caribbean charm. As home to the 3rd largest barrier reef in the world and some of the most alluring tropical beaches in the Caribbean, Turks, and Caicos will steal your heart and leave you speechless.
Except for being uniquely fascinating, Turks and Caicos have attractions for every boater's taste and preference. The clear waters and fine sands are great for swimming and beach relaxation endeavors, and coral islands are ideal for underwater enthusiasts looking for adventure.
Set sail in the British Virgin Islands 🇻🇬
Last but not least on our list of the best Caribbean destinations for boating, we have the British Virgin Islands. If you are looking for a place with untouched natural habitats that also has adapted urban areas for tourism, then this is the place for you. The islands are perfectly balanced between human influence and virgin sceneries.
On land, you can stay at luxury resorts, villas and enjoy fine dining, as well as visit nature thriving places like The Baths. We recommend a beach hop boat trip or an island hop cruise around the isles, so you can explore all the amazing places and tropical beaches the area has to offer.
The waters around the British Virgin Islands are a shark sanctuary, home to a variety of shark species, so if you enjoy marine life watching from your boat rental - this is a destination for your taste.
You might also like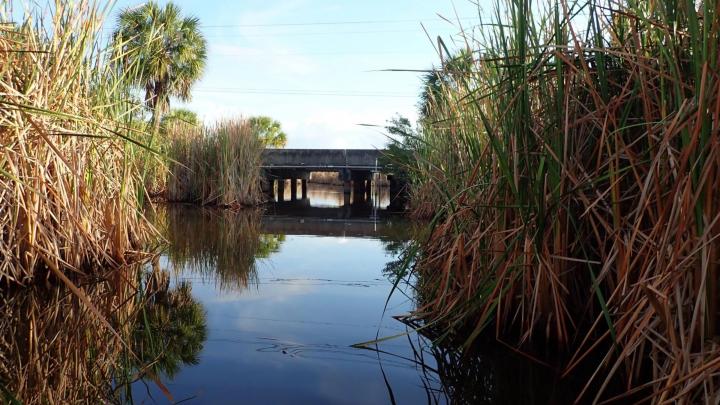 Fishing in Tamiami Canal, FL
Sep 19 2022Guides
Tamiami Canal Florida is considered the best fishing spot in Florida. If you are a fisherman it will not disappoint. It is very popular among local anglers. If you love nature and want to go fishing in the heart of South Florida then this is the perfect place for you.
read full post
7 Best Fishing Spots in Miami
Sep 20 2022Boating tips, Guides
Check out these 7 best fishing spots in Miami. Locations if you don't have a boat, for surf fishing, freshwater spots, and ones off Miami beach
read full post
Miami Bachelorette Party Boat Guide: All You Need To Know
Jul 14 2022Guides
Our Miami bachelorette party boat guide covers all you need to know, from boat rental to the types of boats, what you need to take, budget costs & more!
read full post