The best boating guide with friends
Posted Feb 23 2022 in Guides
Choosing the perfect boat rental is key to an unforgettable sailing holiday with friends. Follow our sail.me guide to make the wisest decision and make the most of your boating adventure!
Check out our tips on how to select a rental boat, along with a list of the best boat types for a group outing on the water:
How to pick the ideal boat rental for your vacation with friends?
When choosing a boat rental for a holiday with friends, there are three main factors you need to consider - personal space, vacation theme, and services.
Take into account the number of passengers and how much personal space they would need to feel comfortable. Then match the vacation theme and occasion with the type of boat you are renting. Last but not least, make sure to consider if any add-on services would make your trip on the water even more enjoyable.
Personal space
Boat size
Capacity
Sleeping arrangements
Bathrooms
When it comes to personal space, the first factor you need to consider is the size of the boat you are renting. Make sure each passenger has room to roam freely and have space for relaxation. If a boat is too small for your party, it might get a little too crowded. And make the whole boating experience uncomfortable.
The second factor to look out for is boat capacity. Even if the boat looks big enough, it is always good to check its capacity (how many guests the boat can host overnight). The capacity usually corresponds with the number of beds available onboard.
By the same logic, the capacity of the boat rental directly affects sleeping arrangements. So take into consideration how many cabins (and bunk beds) your friend group would need to grant everyone's personal comfort and privacy.
Last but not least, sharing a bathroom might become an issue if too many people need to use the same amenities. For that reason, consult with your friend group and decide together how many bathrooms would best fit your expectations.
Vacation theme
Before you rent a boat with friends, think about the theme of your boat trip. What do you want to do? What do you want to see? Are you looking for a boat to unwind, fish and get closer to nature or maybe you want to go extreme with water sports, diving or exploration?
If your group would enjoy thrilling on-the-water experiences, then the boat trip theme is action and adventure. In that case, you might need to rent a boat with included gear, a guide and a captain that will take you to the best spots and help you get the best of the experience.
For those friend groups who prefer calm and relaxing vacations, a luxury boat with a private chef, masseuse or a cruise guide might be a great option. It all depends on what boating activities you look forward to when you rent a boat.
Another common theme of boating with friends is a party. So if you and your friends are looking for a boat to have the time of your life, maybe go for a pontoon, yacht, or catamaran. A charter boat with add-on services like catering, bartending, DJ, and party equipment would serve your needs perfectly.
Additional services
Recreation extras (snorkeling gear, kayaks, paddleboards, jet skis, etc.)
Culinary benefits (catering, chef, bartender, etc.)
Captain & crew
After you know what the theme of the gathering is, it's easy to choose extras for the boat rental. The sail.me platform will help you pick a boat with the best add-on services for you. The boat rental search results on our site can be sorted according to whatever experience you are interested in and what you want to do on board.
Best boats to rent for a holiday with friends
With so many boat rental options available for a group outing on the water, it is hard to find the perfect boat to rent. To make the choice easier, sail.me prepared this boat compilation.
Check out the best catamaran rentals for boating with friends and the best sailboats for an overnight group gathering:
Bavaria Cruiser 46
Type: Sailing Yacht
Guest capacity: 8
Boat cabins: 4
Bathrooms: 3
The Bavaria Cruiser 46 sailboat is a top choice for a boat holiday with friends:
Lots of storage space
Practical interior and amenities
Large cockpit with a foldable table for hangouts
High performance, safety, and stability
Voted "European Yacht of the Year" in 2015
Dufour 460 Grand Large
Type: Sailboat
Guest capacity: 10
Boat cabins: 4
Bathrooms: 4
Here is why the Dufour 460 Grand Large sailboat would be perfect for a sailing trip with friends:
An ideal choice for recreational and vacation sailing
Spacious both indoors and outdoors
Great for dining onboard with friends
High safety and stability
Lagoon 450 F
Type: Catamaran
Guest capacity: 10-12
Boat cabins: 4-6
Bathrooms: 4
Lagoon 450 F is considered one of the best catamarans for boating with friends:
Practical features and amenities
High comfort interior
Spacious living and dining area
Great performance and safety
Beneteau Oceanis 46.1
Type: Sailing Yacht
Guest capacity: 10-12
Boat cabins: 4-5
Bathrooms: 3
The Beneteau Oceanis 46.1 sailboat is a great match for a holiday with a large group of friends:
Extra spacious
Huge cockpit with a large table
Practical features and amenities
Elegant interior design and chic atmosphere
Easy to sail, ideal for cruising endeavors
Sun Odyssey 36i
Type: Sailboat
Guest capacity: 8
Boat cabins: 3
Bathrooms: 1
This sailing boat is ideal for small groups of friends who want to spend quality time on the water together:
Small but functional
Affordable
Modern cozy design
High performance and stability
Fountaine-Pajot Lucia
Type: Catamaran
Guest capacity: 10
Boat cabins: 4
Bathrooms: 4
Perfect catamaran to rent for a holiday with friends on the water:
Affordable and comfortable
Spacious interior with outstanding design
Near 360 degree view in the saloon
Lots of light and luxurious vibe
Have you found the best boat rental for your next boat trip with friends? Check out the available options for your dates and destination on the sail.me platform.
You might also like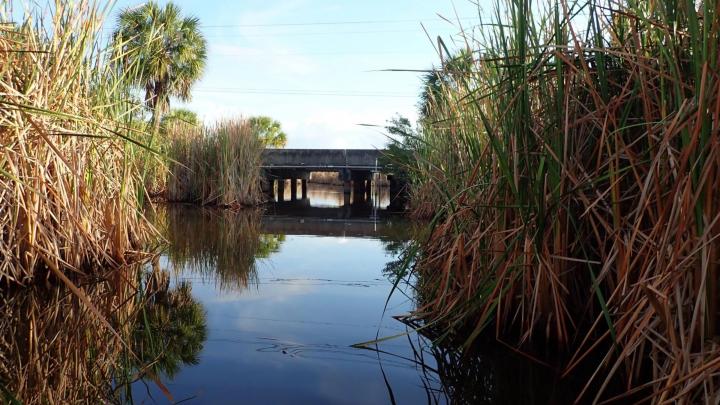 Fishing in Tamiami Canal, FL
Sep 19 2022Guides
Tamiami Canal Florida is considered the best fishing spot in Florida. If you are a fisherman it will not disappoint. It is very popular among local anglers. If you love nature and want to go fishing in the heart of South Florida then this is the perfect place for you.
read full post
7 Best Fishing Spots in Miami
Sep 20 2022Boating tips, Guides
Check out these 7 best fishing spots in Miami. Locations if you don't have a boat, for surf fishing, freshwater spots, and ones off Miami beach
read full post
Miami Bachelorette Party Boat Guide: All You Need To Know
Jul 14 2022Guides
Our Miami bachelorette party boat guide covers all you need to know, from boat rental to the types of boats, what you need to take, budget costs & more!
read full post