The Best Beaches in Fort Myers to Explore By Boat
Posted Apr 27 2022 in Guides
Planning a boat trip in Fort Myers and want to make the most of the experience? How about beach hopping? There are so many amazing beaches in the area, which you can easily explore by boat!
With warm year-round weather and wonderful boating conditions, having quality beach fun is always a refreshing idea in Florida. The sun is welcoming to those who want to lounge on the sand and work on their tan. And the calm waters are super inviting to those who enjoy swimming in the beach areas.
No need to stick to the closest beach! Rent a boat and you can discover all the amazing public beaches in Fort Myers and pick a favorite spot for an unforgettable beach day.
In this article, sail.me will tell you all about the best beaches in Fort Myers where you can have some fun in the water. Some of these beaches are quite touristy, while others are hidden local gems. Keep on reading to learn more.
The top beaches worth visiting by boat in Fort Myers
North Captiva Island Beaches
The locals and seasonal residents on North Captiva island live in the northern and southern parts of the island. With that in mind, almost all the beaches in these residential areas are private and not accessible to the public.
However, that is not the case in the middle part of the island. There are no residents or properties there. Hence many of the beaches there could be reached by the water (the island is only accessible by boat). Our advice is, before you settle on the first beach you see, be aware of "No trespassing" signs.
Cayo Costa Beaches
Sail off to the northwest of the Caloosahatchee River and you will find a destination worth visiting by boat. Cayo Costa is an absolutely breathtaking barrier island, a dreamy place for a day at the beach. On the isle, you can enjoy endless coastlines of white sands, and clear waters and embrace the beauty of nature and wildlife.
The isle is home to a scenic lagoon and a saltwater lake and has numerous camping sites and cabins for visitors wanting to spend the night on land. The pristine Cayo Costa beaches are great for those seeking relaxation. If you are feeling adventurous, feel free to explore the picturesque hiking trails.
Allison Hagerup Beach Park
Allison Hagerup Beach Park is one of the beach gems of Captiva Island. The place captivates its visitors with a wide stretch of fine white sand and crystal turquoise waters. The area is perfect for quality family time, swimming, and sunbathing. Enjoy the beauty of this beach from the comfort of your boat rental. If you want to visit, you can easily access the beach on land.
Fort Myers Beach on Estero Island
If you are looking for a beach near the Fort Myers downtown, head to Estero Island with your boat rental. Fort Myers Beach has a 7-mile coastline and is welcoming to both boats and on-land beach enthusiasts.
Boats can be docked at the north end of the island, at Bowditch Point Park. Without a doubt, this accessible beach is one of the most convenient places to have a beach day in the heart of Fort Myers.
Gulfside City Park
Gulfside City Park is a stunning beach on Sanibel Island. Due to its relatively remote location, it is not that popular with tourists. This means it is not too loud or overcrowded - perfect for a relaxing day, away from the big city rush. On top of that, the beach at Gulfside City Park has a very wide family-friendly beach and a large shallow water area.
Lighthouse Beach Park
Another gem on Sanibel Island is Lighthouse Beach Park, located at the south end of the island. It is home to a beautiful lighthouse, public park, and a gorgeous white-sand beach that attracts many locals and foreign visitors to Fort Myers.
In fact, this is the most visited beach on Sanibel Island. The beach has multiple restrooms, picnic tables, BBQs, and a fishing pier for angling enthusiasts. The only downside is there is no docking available. So if you arrive by boat rental, you might need to dock somewhere else and walk or anchor out from shore.
Turner Beach at Blind Pass
Turner Beach is one of the best beaches in Fort Myers, located on both the Sanibel and Captiva Islands. The area around the Blind Pass Bridge is especially attractive to fishermen and shellers. However, due to the swift currents, swimming is not recommended. Despite the warning signs about swimming, this sandy location is a very popular destination for beach lovers.
If you prefer to relax, visit during weekdays to avoid the huge weekend crowds of boats and visitors. And in case you enjoy lively beaches, then definitely rent a boat and stop by to join the party during the weekend or public holidays. The Blind Pass and Turner Beach are well worth visiting and ideal for beach hopping with a boat rental.
Bowman's Beach
Looking for a beach in Fort Myers that is not overrun by tourists? Then look no further than Bowman's Beach! As the most remote beach on Sanibel, it is the perfect place to visit by boat if you want to skip the crowds and enjoy some peace and quiet.
There are no hotels on the secluded Bowman's Beach. On the stunning sandy beach, you will find all the amenities for an unforgettable beach day - picnic tables, grills, outdoor shower, restrooms, and changing rooms.
Lovers Key State Park
The Lovers Key Beach is one of the best beaches in the Fort Myers area! The well-maintained beach stuns with a long and wide coast of fine white sand, bordered by aquamarine waters and wild greenery. The beach is accessible by boat, and there is a docking platform nearby. Restrooms are available on site.
Exploring Fort Myers Beaches with a boat rental
The best way to explore these amazing beach locations in Fort Myers is by renting a boat. Boat rentals allow boating enthusiasts like you to get to know the area and discover their favorite place for beach relaxation.
Are you ready to book a boat in Fort Myers? Browse sail.me to find the most suitable boat for your beach hopping and vacationing needs.
You might also like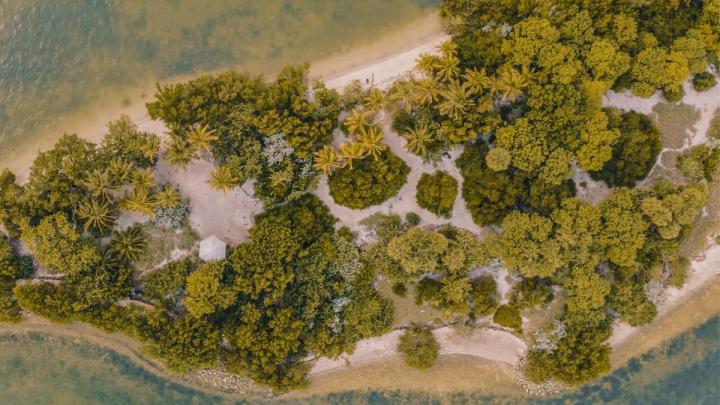 7 Top Islands in Florida to Visit by Boat
Sep 14 2023Guides
Are you ready to embark on a nautical adventure through the stunning waters of Florida? Florida is blessed with an abundance of picturesque islands, each offering its unique charm and allure.
read full post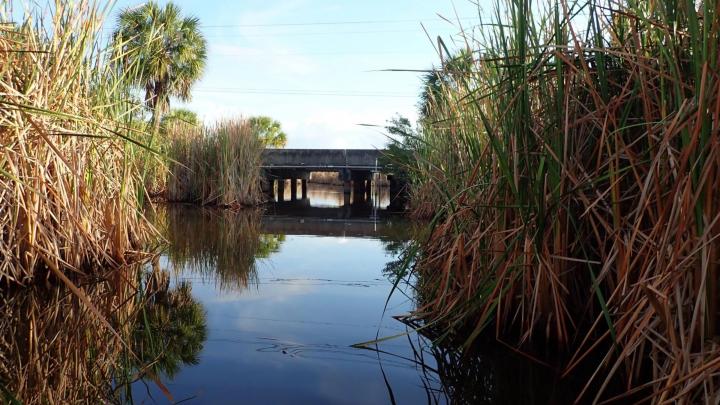 Fishing in Tamiami Canal, FL
Sep 19 2022Guides
Tamiami Canal Florida is considered the best fishing spot in Florida. If you are a fisherman it will not disappoint. It is very popular among local anglers. If you love nature and want to go fishing in the heart of South Florida then this is the perfect place for you.
read full post
7 Best Fishing Spots in Miami
Sep 20 2022Boating tips, Guides
Check out these 7 best fishing spots in Miami. Locations if you don't have a boat, for surf fishing, freshwater spots, and ones off Miami beach
read full post