Explore Jacksonville Florida by Boat ☸️
Posted Jun 16 2021 in Guides
Located in North East Florida, Jacksonville or Jax as the locals call it is one of the hidden pearls of Florida. All seasoned boatmen love Jacksonville boating for a variety of reasons. Fishing, for example, is excellent in the area, as well as the weather, the scenery, and the overall experience. There are many boat clubs, and you can easily find a boat rental to fit your needs.
If your next voyage destination is Jacksonville, then this article would be super helpful to plan your trip and boat stops.
How to make the most of your boating experience in Jacksonville?
One of the reasons Jacksonville is so popular is due to the diverse range of activities you can enjoy. National parks, historic sites, fishing locations, fascinating nature - all of which are located just hours away from each other. You can easily rent a boat in Jacksonville and check all of the most notable locations and have an amazing weekend with your family and friends.
Stop and dock at Little Talbot Island State Park
Little Talbot is one of the few remaining undeveloped barrier islands which are not only uninhabited but also untouched by civilization. It's an amazing place where nature is still as wild as you can imagine, and all the ecosystems remain untouched.
The area is breathtaking both on the water and on land. You can enjoy the stunning views and watch wildlife from the comfort of your boat or yacht, or head to the shore and dock for an unforgettable on-land adventure.
With over five miles of pristine beaches and three miles of bike trails, the island is perfect for bird watching, kayak & bicycle riding, fishing, or camping in a lush forest hammock. It's a place where you'll most certainly need a camera to capture all the amazing sights around you.
Visit the Timucuan Ecological and Historic Preserve
Timucuan Ecological and Historic Preserve is a US national preserve that comprises over 19 000 hectares of wetlands, waterlands, and other ecological geosystems. Which is the perfect reason to rent a boat in Jacksonville and just go with the flow. The park also includes natural and historical areas such as the Fort Caroline National Memorial and the Kingsley Plantation and is accessible by boat.
Fort Caroline National Memorial is a French colonial settlement from the 16th century, which keeps the memory and thrill of early European settlers in the Americas. After its founding, the colony was later on destroyed by the Spanish, but today it's a living memorial to those who have first crossed the Atlantic.
Kingsley Plantation is also an important historical monument marked by the dark chapter of slavery. The owner's house is one of the well-preserved examples of the architecture of that era, which still welcomes guests.
Have a boat trip to Amelia Island
Jacksonville boating is traditionally tied to boat trips to Amelia Island. If you're coming for fishing in Jax, this is also the perfect place for you. The island has changed hands at least eight times in the past, and nowadays, you can still find traces of them around the island.
You'd never get bored around Amelia Island, even if you are not into fishing. One of the most spectacular sights around the isle is the Bottlenose dolphins which thrive in the waters surrounding the island. They usually travel in packs of about a dozen, and they also enjoy communicating and playing with people.
Civil era forts, music festivals, the notable golf courses will most likely also build lasting memories for you and your family on your visit to Amelia Island.
Enjoy fishing hotspots in Jacksonville, Florida.
The areas surrounding Jacksonville enjoy a pleasant climate with many preserved areas with no industrial footprint whatsoever. As a result, the waters are full of fish, especially redfish and trout.
The Marshes, creeks, and waterways that make up the Intracoastal Waterway are some of the good reasons to rent a boat and enjoy fishing in Jacksonville. Another good location for fishing is the Guana River Wildlife Management Area, where you can find a lot of flounder, redfish, sea trout, and black drum.
Open sea waters or inland sweet waters are all full of fish. Just remember that visitors need a Florida fishing license - especially for areas inside parks and preserved areas. You also need a saltwater fishing license to catch lobsters or crabs.
Fishing events for anglers
There are a number of fishing events, which could inspire you to explore Jacksonville by boat, most notable of which is The NorthEast Florida Wahoo ShoutOut. It is the largest Wahoo fishing event in the world, and it runs between February and March.
In July and October, you can also enjoy boat fishing and join The Greater Jacksonville Kingfish Tournament and The Flounder Pounder. You can have not only an excellent time but also win some massive cash prizes in the meantime.
Here are some of the fish you can catch in the Jacksonville area:
Trout
Redfish
Black drum
Flounder
Pompano
Tarpon
Snapper
Grouper
Cobia
Jax enjoys a shoreline that is larger than any other Florida city. This is where boating is a tradition and part of everyday life. Renting a boat from the city or just visiting is easy and comfortable, and you will find a lot of friendly locals who will most likely share your enthusiasm for open waters, fishing, and wild nature.
You might also like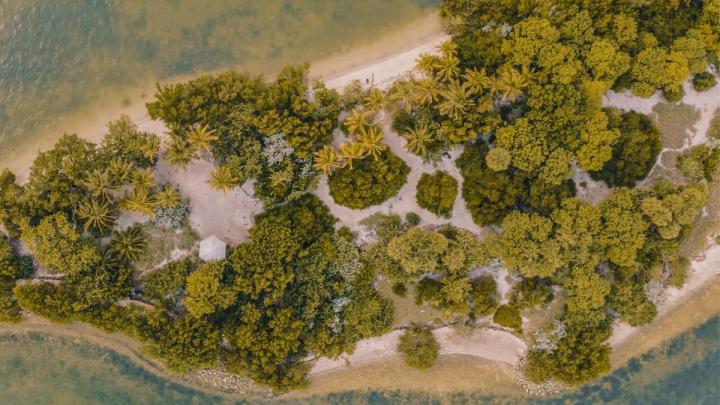 7 Top Islands in Florida to Visit by Boat
Sep 14 2023Guides
Are you ready to embark on a nautical adventure through the stunning waters of Florida? Florida is blessed with an abundance of picturesque islands, each offering its unique charm and allure.
read full post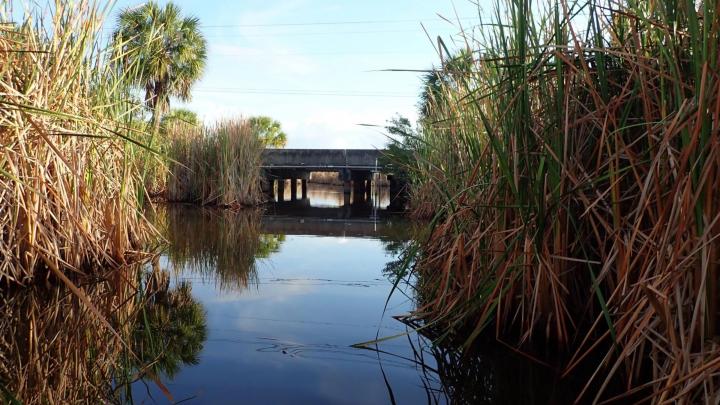 Fishing in Tamiami Canal, FL
Sep 19 2022Guides
Tamiami Canal Florida is considered the best fishing spot in Florida. If you are a fisherman it will not disappoint. It is very popular among local anglers. If you love nature and want to go fishing in the heart of South Florida then this is the perfect place for you.
read full post
7 Best Fishing Spots in Miami
Sep 20 2022Boating tips, Guides
Check out these 7 best fishing spots in Miami. Locations if you don't have a boat, for surf fishing, freshwater spots, and ones off Miami beach
read full post