Best Restaurants on the Water in Fort Lauderdale to Get to By Boat
Posted Jun 13 2022 in Guides
Looking for the best dock-and-dine experiences in Fort Lauderdale? Check out the extensive sail.me list of the best restaurants where sailing enthusiasts can get by boat and have a quality meal. These amazing waterfront eateries stand out with delicious cuisine, captivating views, and how easy it is to access them when you have a boat or yacht rental.
The best restaurants to dock and dine in Fort Lauderdale
Exploring the waters around Fort Lauderdale is certainly something to be excited about. The area is a boating heaven that offers amazing on-the-water and underwater experiences.
But along with all the boating adventures, chances are you are going to get real hungry at some point. So instead of bringing food aboard, why not dock your boat rental directly in front of a restaurant and go enjoy the delicious local cuisine?
You have no idea how easy that is in Fort Lauderdale. The sailing hotspot is so accustomed to welcoming hungry sailors that there are numerous dock-and-dine restaurants that are ready to host any guest arriving by boat.
Coconuts
Rustic Inn Crabhouse
The Downtowner Saloon
The Pirate Republic Seafood and Grill
Southport Raw Bar
Coconuts
429 Seabreeze Blvd., Fort Lauderdale, FL 33316
On top of the list, we find Coconuts. This restaurant is one of the most famous premium waterside dining spots to grab a bite in Fort Lauderdale. The good reputation is backed up by the exquisite meal choices, the relaxing atmosphere, the breathtaking scenery of the Intercoastal waterways, and the easy access to the docks.
At Coconuts, you can enjoy waterside dining with cocktails and delicious seafood dishes, while watching the sunset or the boats cruising. One of the best things about Coconuts is, it is not a tourist trap. The place is actually quite popular with the locals and the regular Fort Lauderdale boaters.
The eatery serves mainly seafood, however, food options are very diverse. You can eat anything from soups and appetizers to sandwiches and desserts. Some of the most popular dishes are Sashimi Tuna Salad, Lobster Club, Crispy Oysters, Buffalo Rock Shrimp, Key Lime Pie, and Coconut Cheesecake.
Since it is a luxury experience, there are also certain dress code expectations. The dress code at Coconut requires a shirt and shoes. Beachwear, crop tops, and fitness attire are not recommended.
Rustic Inn Crabhouse
4331 Anglers Avenue, Fort Lauderdale, FL 33312
Rustic Inn Crabhouse is one of the top restaurants in Fort Lauderdale, home of the world-famous Garlic Crabs. The place serves 160 tons of crab each year. The crabs are sustainably sourced, always fresh and the legendary dish is only available at this restaurant.
Except for the signature garlic crabs, you can also try some delicious lobsters, mussels, calamari, shrimp, and sea scallops. The restaurant has extensive food and beverage options, including a kids' menu. There is also a raw bar, where you can grab a refreshing drink after a day on the water.
So if you are looking for a casual dining place with exquisite seafood platters, Rustic Inn Crabhouse is the place to dock and dine. The most popular items on the menu are Garlic Crabs, Fried Alligator, Fried Frog Legs, Hot Lobster Rolls, and New England Clam Chowder.
To access the Rustic Inn Crabhouse by boat, sail on the Dania Cutoff Canal, right next to Broward's Boaters Park. You can dock your boat there.
The Downtowner
10 South New River Drive East Fort Lauderdale, FL 33301
The Historic Downtowner, also known as The Downtowner Saloon, is a popular dock and dining place in Fort Lauderdale. The restaurant is a local landmark and historic gem, located at the site of the roaring 20s' Maxwell Arcade. Now it is famous for its fantastic Sunday Brunch.
The restaurant serves some of the best fresh seafood and desserts in the area. You can also try delicious steaks, ribs, burgers, sea starters, chowders, sandwiches, and salads. Popular menu items include Salmon Burger, Ragin' Cajun Sandwich, Fish Tacos, Smoked Fish Dip, and Gulf Shrimp Platter.
No doubt, it is a must-visit for all sailors and boating enthusiasts in Fort Lauderdale. Feel free to pull up to The Downtowner dock and go savor wonderful food and traditional cocktails with live entertainment.
The Pirate Republic Seafood and Grill
400 SW 3rd Ave, Fort Lauderdale, FL 33315
The Pirate Republic Seafood and Grill is one of the best riverfront restaurants in Fort Lauderdale, with an accessible docking area. If you love Caribbean and Mediterranean cuisine and like pirate-style decor, this is the perfect place to dock and grab a bite.
At this restaurant, visitors can eat delicious seafood with fresh ingredients and exclusive spices, and listen to live music. Patrons can also enjoy a weeknight happy hour. There are various food options, and you can eat almost anything - seafood, salads, soups, starters, sandwiches, pasta, and meat dishes.
The unique recipes were collected by the owners in over 30 years of sailing the world. The top menu choices include The Pirate Bowl, Oyster, Anegada Lobster Trio, Calamari, Octopus, Steak Bites, Fish Ceviche, Wild Blue Shrimp, Mahi-mahi, and Bacalao.
Southport Raw Bar
1536 Cordova Road, Fort Lauderdale, FL 33316
Now, let's talk about the oldest raw bar in Fort Lauderdale. The iconic Southport Raw Bar allures visitors with scenic views, amazing cocktails, and delicious food. One of the best things about this dock-and-dine restaurant is it has no docking fees. That means you can take your boat rental and 'park' it upfront without any additional charge.
The restaurant has an extensive and unique menu that can satisfy even the pickiest eater. Try delicious appetizers, salads, soups, grill food, sandwiches, raw bar specialties, and fresh seafood. Patrons are also welcome for dock-side view breakfast.
Some of the culinary specialties to not miss out on including Grilled Oyster, Mahi-mahi, Philly Chicken Hoagie, Beer-battered Fish & Chips, and Fried Chicken Tenders.
All these waterfront restaurants deserve praise for their wonderful dishes and unique atmosphere. Yet, the best way to get the most out of the experience is to explore these Fort Lauderdale eateries with a boat rental from sail.me.
With us, you can easily rent the best boat for your sailing needs - luxury yacht, catamaran, fishing boat, sailboat, pontoon, and more!
You might also like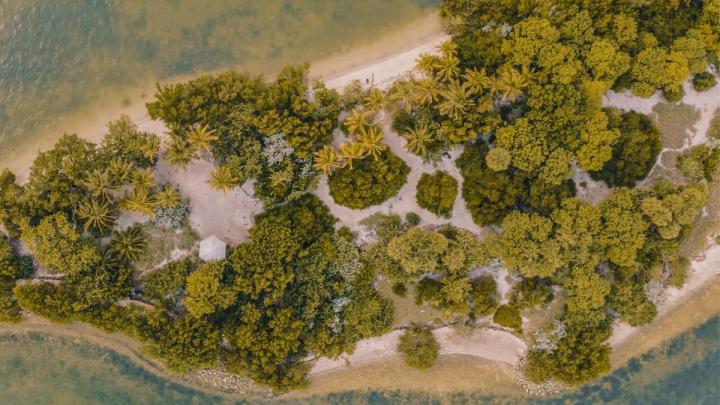 7 Top Islands in Florida to Visit by Boat
Sep 14 2023Guides
Are you ready to embark on a nautical adventure through the stunning waters of Florida? Florida is blessed with an abundance of picturesque islands, each offering its unique charm and allure.
read full post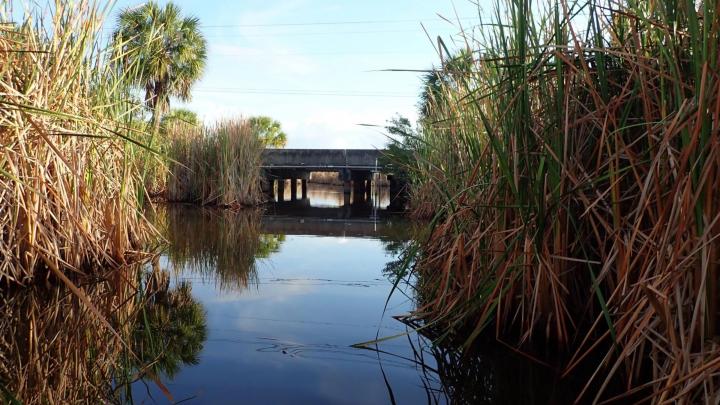 Fishing in Tamiami Canal, FL
Sep 19 2022Guides
Tamiami Canal Florida is considered the best fishing spot in Florida. If you are a fisherman it will not disappoint. It is very popular among local anglers. If you love nature and want to go fishing in the heart of South Florida then this is the perfect place for you.
read full post
7 Best Fishing Spots in Miami
Sep 20 2022Boating tips, Guides
Check out these 7 best fishing spots in Miami. Locations if you don't have a boat, for surf fishing, freshwater spots, and ones off Miami beach
read full post