5 San Francisco Must Sees by Boat 🌁
Posted Jul 23 2021 in Guides
A boat rental can make any San Francisco vacation unforgettable, as it gives access to some of the city's highlights and allows you to enjoy a fun boating experience at the same time. Ready to explore the Bay Area and see the city in a new light? Keep on reading to discover the 5 big must-sees San Francisco has in store for your voyage.
Sail your way around San Francisco by boat
San Francisco is one of the most beautiful cities in California to explore on a boat. With plenty of sea wildlife to spot and great on-the-water places to visit, it surely deserves all the attention it gets from boating enthusiasts.
If you have a San Fran trip planned soon, do not hesitate and book a boat with sail.me and visit all these amazing places nearshore:
Pier 39
If you have ever been to San Francisco or it has been on your must-see list for a while, then surely you know Pier 39. The world-famous pier is a hotspot both for local boaters and tourists. The reason it is so popular with the public is that it offers an unforgettable San Fran experience.
Once you arrive, you can savor city life. Visit exquisite local restaurants and bars, take a walk on the Golden Gate Bridge, rent a boat to tour the bay, and more. One of the attractions that make Pier 39 such a hyped-up destination is the Aquarium of the Bay. It is an enormous aquarium with a wild variety of common and rare marine animals.
San Francisco waterfront
The San Fran waterfront is a whole adventure tour itself. Not only you get to see the City by the Bay from a new perspective, but you also get to enjoy stunning urban views and feel the local spirit. Sail near wonderful piers, restaurants, hotels, and waterfront shops.
Cruising on the San Francisco waterfront is a great way to get to know the city and what it has to offer. It's a perfect place to rent a boat, go on tour, pick up your boat rental, dock and dine, and explore more than 30 marinas situated in the bay area.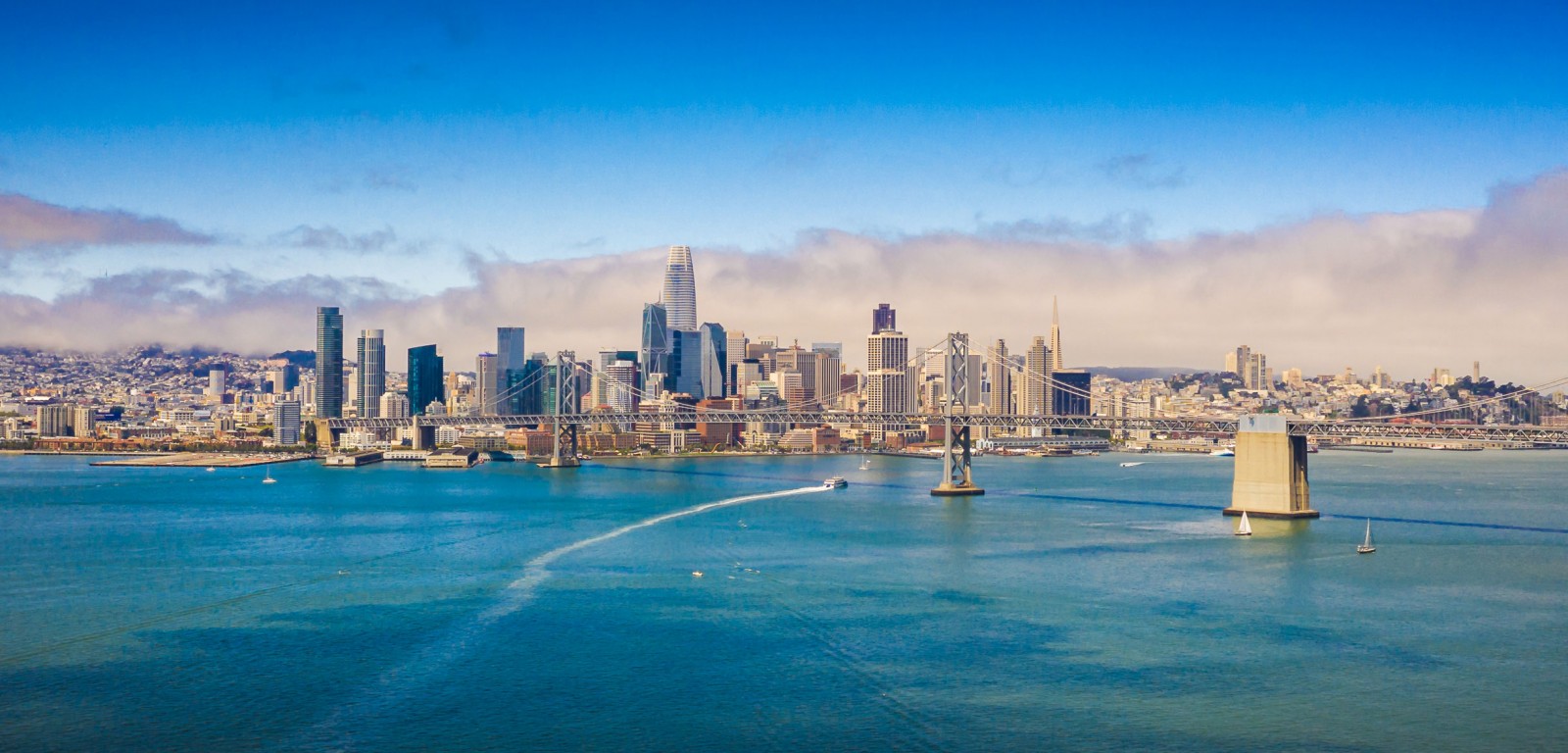 Alcatraz
Do you prefer a more out-of-the-box experience? Then put Alcatraz on your must-see list on San Francisco by boat. Located 2 km (1.25 miles) offshore, the jail area has its own ominous and mysterious vibe that will give you chills and leave you speechless.
If you want to set foot and tour the remote island, the world-famous military prison is accessible by ferry. However, if you already hired a boat, you can just pass nearby and observe the huge eerie jail from a distance. In both cases, the experience is worth stopping by.
Wild watching tour
If you are a wildlife enthusiast, San Francisco should be on your bucket list. The bay area has a lot to offer to boaters who want to spot marine animals from up close. You can join an organized public or private tour or rent a boat and go explore the wonders and abundance of sea life while cruising in the City by the Bay.
Here is a comprehensive list of the most commonly spotted animals you can catch a glimpse of in San Francisco by boat:
Whales (Gray Whales, Blue Whales, Humpbacks)
Dolphins
Porpoises
California Sea Lions
Seals (Northern Elephant Seal, Harbor Seal)
Sea Otters
San Francisco is known for its fauna variation and daily wildlife spotting. So even if you don't intend to go animal watching, you can unintentionally spot sea lions near Pier 39 or see dolphins and whales nearby as you sail on your boat.
Wine tasting tour
Scenic tourist sights, an abundance of wildlife, and stunning scenery are a highlight of San Francisco. Yet we advise you not to skip on a wine tasting tour. It is a missed opportunity to sail along the big city shore and not stop by its famous wineries and wine-tasting venues to unwind after a day of boating adventures.
The most famous wine stop to make in San Francisco by boat is a floating wine-tasting room in the bay area near Pier 39. The award-winning winery stuns with wonderful views towards the city and provides the ultimate wine tourism experience in the state of California.
You might also like
The best boating guide with friends
Jan 18 2022Guides
Choosing the perfect boat rental is key to an unforgettable sailing holiday with friends. Follow our sail.me guide to make the wisest decision and make the most of your boating adventure!
read full post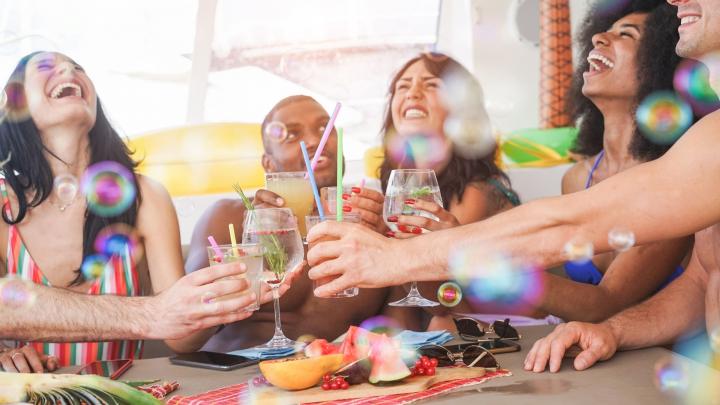 Best Places to Boat in Miami
Jan 03 2022Guides
Looking for the best places to go boating in Miami? Stay around, sail.me is going to guide you through all the top Miami locations worth visiting by boat. There is something to do for everyone's taste - shopping, dining, sightseeing, partying, wildlife watching, diving, fishing… and you barely have to leave your boat!
read full post
The best snorkeling spots in Miami
Dec 16 2021Guides
Visitors from all across the globe go to Miami to savor the nightlife and enjoy boating experiences such as fishing, exploring hidden beaches, isle hopping, water sports, and of course - snorkeling.
read full post