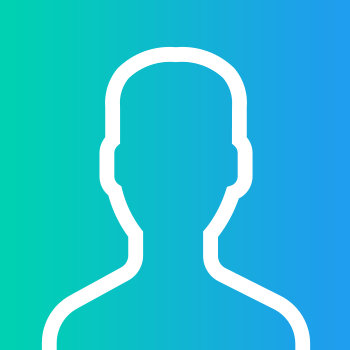 Adolfo
Welcome to, Kimbara Cabrera Yacht Prívate 🎉 5-Star Luxury Yacht: All-Inclusive Captain & Crew
Description
Discover the best of the Dominican Republic.
Escape to a paradise of turquoise waters and white sand beach 🏝️
I will very happily assist you! And it will be a pleasure to answer all your questions and concerns.
We want to be part of your special moments.
Amazing Yacht ⭐️⭐️⭐️⭐️⭐️
PRIVATE CRUISE
INCLUDED
Open bar drinks.
Mojitos - Vodka with cranberry- Passion Love-Cuba libre, Rum punch ,Rum w/ Coca-Cola, Rum w/ Sprite ,Mamajuana , water, juices, ice 🧊
SNACKS
Doritos with fruit 🍍
Activity duration:
3 hours on the Sea+
1 Hours On Private Bus pick up and drop-off.
🌴 Prívate Yacht , Elegant, Premium Cruise VIP Access with water slide 🛝 🛥 and bathroom
🌴 Private shuttle transportation round trip to your hotel 🚎 INCLUDED TRANSPORTATION

🌴 Knowledgeable tour Guide and Crew members on Board, Capitan, Marines , bartender, waitress!!

🌴Amazing view and clear water beach 🏖
🌴 Snorkel AREA 🐠🤿🏊‍♀️ equipment included
🌴Pass Visit to the Dolphin pond 🐬 unforgettable moment and happy time!
🌴 Music and dancing 🕺 Bluetooth music
🌴Visit and play in Natural pool & sand bar 🥳
🌴🔊 great sounds stereo, wifi, charge phones 📱 and we are put your own sound music 🥳🥳
🌴Cruise snack Doritos and fruit salad 🍍
🏝for full day available visit to Cuna de Los nidos island.
🌴🍾 Also you can bring your own premium bottle of liquor duty-free 😉"
Crew
This is a captained vessel
Boat owner
Hi 🙋🏻 I offer vip party's yacht rental in Punta Cana🏝 I got the best deal and cruise in the area!! My self & staff invites you to cruise with us in the beautiful - peaceful & clear -waterways of Punta Cana . A secluded, undeveloped white sand beach punctuated with rows of palm trees, and facing a wide, shallow turquoise natural pool, Punta cana is the ultimate Caribbean paradise. Part of the Cotubanamá National Park, a stop here is featured on every tour of punta cana. Snorkel, swim, and admire the starfish resting on the sea floor. Enjoy the sights aboard in Cruise, relax, and enjoy your time onboard with up to 200 guests on one of our champagne cruises, or an itinerary and catering plan specifically tailored to your wishes. All of our boats charters are private and will provide you with amazing views and memories of a lifetime! A NOTE FROM OUR CREW : Our captain and crew will welcome you aboard for a private Punta Cana yacht charter on the Sea and the Intra-Coastal Waterway. Sip champagne or your favorite cocktails as your captain expertly navigates the yacht through the calm, protected waterways. After your reservation you can Call me or email me for any questions? Thank you, Kimbara & Staff Pick from a selection of cruises that fit with your event, or have one specially created for you, fitting your timetable and your desired destinations. 3,4,5 & 6 hour cruises Birthday Parties Corporate Yacht Charters Romantic Sunset Cruise specials Sightseeing Private Yacht Charter Cruise Wedding Yacht Charter Families, Couples, & Groups Restaurant Cruise Intimate Weddings Relaxing day on the water Swimming and sunbathing Anniversary parties Cocktail parties Dinner Cruise Yacht Charter Boat Show VIP Cruise Party 🎉. You can add food 🍱 & private chef 👨‍🍳 onboard- fresh & quality Food 😋 lobster 🦞steak 🥩 seafood & chicken brunch salad 🥗 veggy and hamburger 🍔 Live-Dj & open bar (You can add later and paid later) let me know Please if you are interested!
Captain
included
Fuel
included
You can pay for this boat at once or in installments.
or message owner