🛥️LUXURY CATAMARAN VIP 🏖🎊💕🍾🤩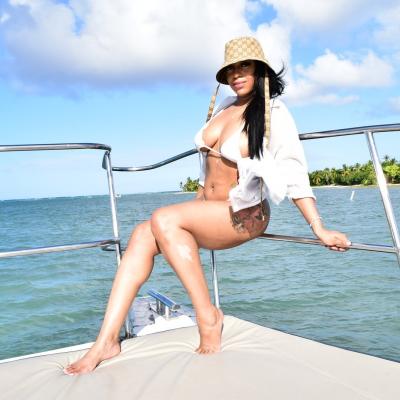 spice
🛥️💃🏾🎉LUXURY CATAMARAN FOR PRIVATE PARTY BOAT
Description
RENTED BY OWNER PRIVATE VIP BACHELORETTE, BIRTHDAY PARTY OR FAMILY TRIP CRUISE- SNORKEL -NATURAL POOL .🛥️💃🏾🎉🎶🍻
🛥️I'm Spice Martinez 😊, current owner of a beautiful and comfortable boats that are at your disposal to explore our beautiful island.
This private boat ride in Punta Cana is the perfect trip to enjoy an afternoon full of fun by the water and lots of entertainment.
With a duration of 3 fun hours with your group 🎉🛥️🎶🎊🍻
3, 4, 5 & 6-hour cruises - Itinerary and price up to 10 guests $450 extra person paid $55.
Birthday Parties
Corporate Yacht Charters
Romantic Sunset Cruise specials
Private Yacht Charter Cruise
Wedding Yacht Charter
Families, Couples, & Groups
Intimate Weddings
Relaxing day on the water
Swimming and sunbathing
Anniversary parties
Cocktail parties
Party Cruise Yacht Charter
Boat Show VIP Cruise Party 🎉.
•You can add food 🍱 & private chef 👨‍🍳
onboard- fresh & quality Food 😋
lobster 🦞steak 🥩 seafood & chicken brunch
salad 🥗 veggies and hamburger 🍔
• open bar
(You can add later and pay later)
•let me know please if you are interested!
If any guests or someone celebrating
birthday 🥳 you can add cake 🎂
champagne 🍾
We are a company founded with more than 20 years dedicated to boat parties! we have many customers making reservations! We recommend that you make your reservation soon! in order to guarantee your private event party!!
•Exclusive two-level deck floor yacht
Private boat party in Punta Cana area 🛥
included:
3 hours tour in the sea full party included
• Vip check-in escorting all time and we protected your safety.
• Included:
Captain
Bartender
Staff
Good music
Fuel ⛽️
• Luxury two-level floor with slide game
• We pass to see a dolphin in Acuario 🐬
• Snorkeling 🤿 the Coral Arrecife
• High volume Music
• Beach pool Activities and dance in a natural pool or Sand bar!
• Cruise have bathrooms, snorkeling equipment, life jackets, speakers
• Do Kayak for 1 hour free
Crew
This is a captained vessel
Boat owner
😍IM SPICE THE OWNER OF 5 BEAUTIFULL AND BRAND NEW CATAMARANS AND BOATS.. I offer several packages adjusted to your pocket! we offer basic, Private Trip and Deluxe private package for your boat party, choose the one that works for you!! With More than 20 years offering our services and more than Million visitors from all over the world
Captain
included
Fuel
included
You can pay for this boat at once or in installments.
or message owner