8 Best Places for Sailing in the US 🇺🇸🛥️
Posted Nov 04 2021 in Guides
Leisure boat trips are a great way to unwind, relax and enjoy a fun day away from the shore while staying safe. Yet, finding the perfect spot for a fun sailing vacation in the US tends to be a challenge. Since there are quite too many cruising destinations to choose from, sail.me has made a comprehensive list to help you navigate.
Learn more about the top US boating hotspots in this article.
Explore the best sailing spots in the US!
No matter if you are an experienced boater, newbie sailor, or enthusiast who's never been on a boat in your life. These best places for sailing in the US are surely bucket list material:
Los Angeles, California
We start the list with one of the most touristy hotspots for boating in the US - Los Angeles! The area is fairly popular for its numerous yacht charter and boat rental experiences and warm sunny weather, ideal for sailing adventures with friends.
LA is the ultimate boat trip getaway, with stunning beaches, amazing sights, rich culture, and culinary excellence. So if you plan on visiting that part of California anytime soon, rent a boat in Los Angeles and you are guaranteed to have the time of your life.
Key West, Florida
The top boating and diving destination in Florida is Key West. Part of the glorious Florida Keys, the tropical area stuns with breath-taking views, paradise beaches, and an abundance of sea wildlife and vivid coral reefs underwater.
If you ever find yourself planning a sailing trip to Key West, definitely book a boat or yacht charter to make the vacation unforgettable. Embrace the hot Florida weather for boating, see whales and dolphins swimming past your boat, go on the ultimate diving adventure, or/and practice any watersport of your liking.
Newport, Rhode Island
Newport is the gem of Rhode Island, an area with undeniable appeal for enthusiastic boaters and a must-visit spot for a US sailing trip. With its quaint New England charm and steep rocky shores, the coastal line has a lot to offer to boaters and cruising groups.
A great place to fish, admire picturesque sites, embrace watersports, and spot sea life in their natural habitat. Hence, yacht charter or boat rental in Newport is undeniably one of the most amazing ways to have a great time on the island.
St. Thomas, US Virgin Islands
Ready to sail on a majestic Caribbean holiday, without leaving the US? Then St. Thomas is the perfect destination to have on your list! Its vibrant culture and tropical vibe appeal to any sailing adventurer, looking for a new favorite boating spot.
Unwind and relax on one of the cruising hotspots in the US Virgin Islands. Rent a boat in St. Thomas to enjoy a wonderful day on the water, dock and dine for an exquisite cuisine experience, and spend some quality time on the shore for beach fun and golfing.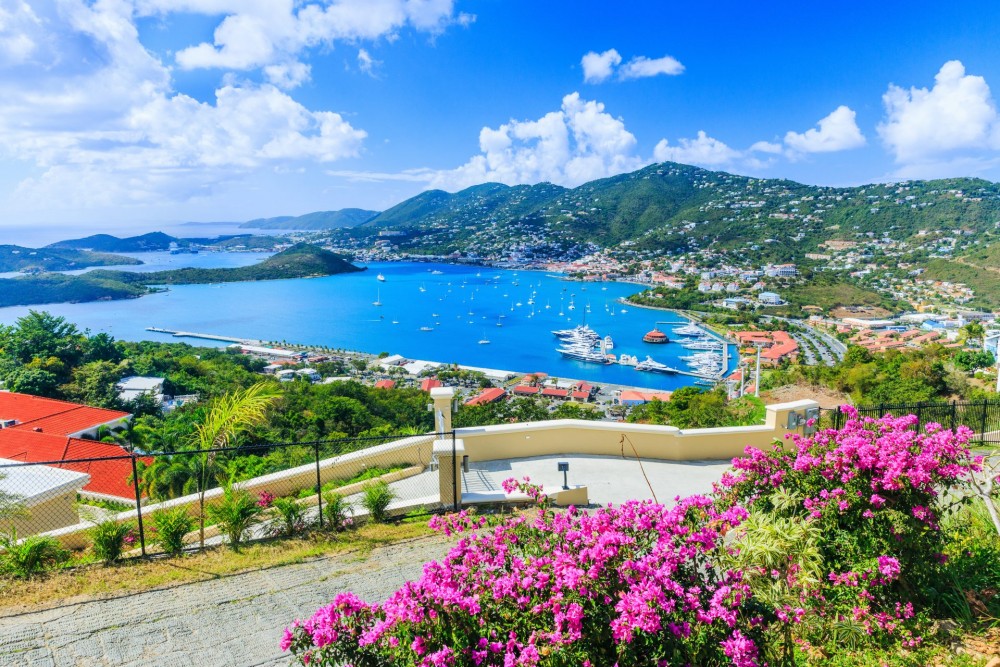 San Diego, California
Of course, we cannot miss the magnificent San Diego, a major boating city on the South coast of California! Tourism is booming due to the countless thrilling attractions, tons of daily recreational activities, and great nightlife. The US sailing destination stuns with urban charm and endless cruising opportunities.
The area promises a wonderful sailing experience thanks to its hot Cali weather, coastal views, an abundance of sea animals, and of course - excellent boating conditions. When you charter or rent a boat in San Diego, you open yourself to a great on-the-water adventure that will help explore the city from a new and better perspective.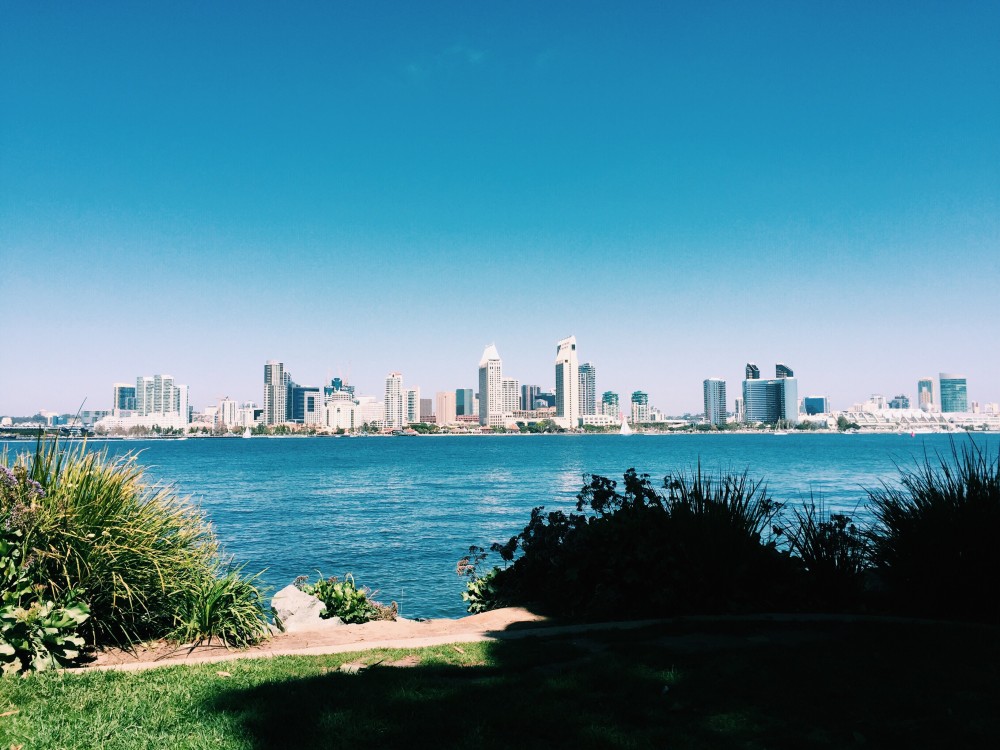 Chicago, Illinois
Want to head on a Chicago sailing yacht or boat trip? Let's just say you would not be disappointed by the Illinois boating scene. The Windy City is famous for the historic and diverse vibe, buzzing social charm, but also has a lot to offer to boat enthusiasts.
Rent a boat or charter a yacht in Chicago to experience all the wonders the city has to offer on Lake Michigan and along the river. Some of the best on-the-water activities include fishing, sightseeing, architecture and food cruises, kayaking, and pedal boating.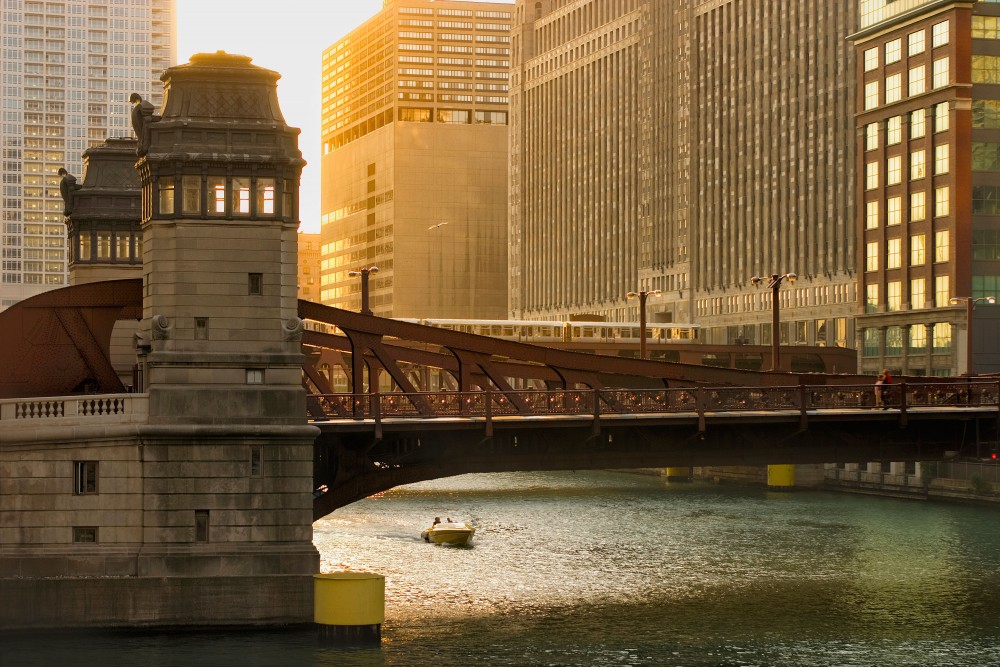 Annapolis, Maryland
Planning a vacation in Maryland? In this case, make sure to stop by Annapolis for a wonderful sailing experience in Chesapeake Bay. The coastal area is a famous tourist spot, captivating visitors with its rich boating culture and world-renowned traditions in sailing.
Annapolis lures leisure tourists in with its history, water-based adventures, and activities. As for the culinary scene, one thing you should not miss while you're there is the local delicacy of Maryland blue crab. Ready to book a boat in Annapolis?
Fort Lauderdale, Florida
The last destination on our list of best places for sailing in the US is Fort Lauderdale. This Florida gem is a perfect paradise getaway with golden beaches, warm sunny weather, rich aquatic life, and a beautiful coastline.
Rent a boat or yacht in Fort Lauderdale to get the most of an offshore adventure. Indulge in on-the-water fun and recreational activities such as sightseeing, wildlife watching, diving, and watersports. On the shore, you can enjoy the beach life, see a live mermaid show and visit the Everglades at night.
Did you find your favorite sailing vacation destination in the US? Head over to the sail.me platform to book a boat or charter a yacht for your upcoming boating trip!
You might also like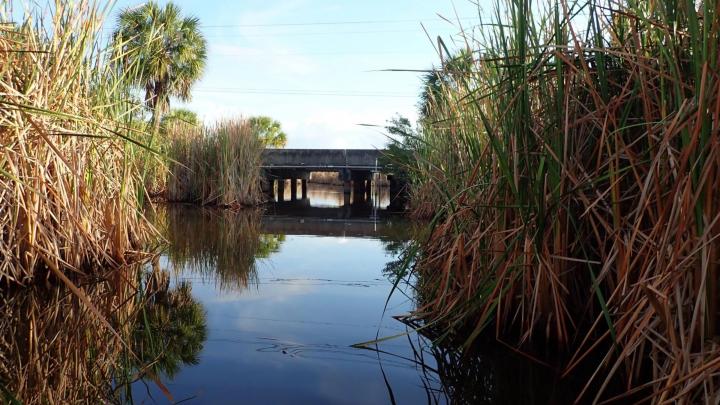 Fishing in Tamiami Canal, FL
Sep 19 2022Guides
Tamiami Canal Florida is considered the best fishing spot in Florida. If you are a fisherman it will not disappoint. It is very popular among local anglers. If you love nature and want to go fishing in the heart of South Florida then this is the perfect place for you.
read full post
7 Best Fishing Spots in Miami
Sep 20 2022Boating tips, Guides
Check out these 7 best fishing spots in Miami. Locations if you don't have a boat, for surf fishing, freshwater spots, and ones off Miami beach
read full post
Miami Bachelorette Party Boat Guide: All You Need To Know
Jul 14 2022Guides
Our Miami bachelorette party boat guide covers all you need to know, from boat rental to the types of boats, what you need to take, budget costs & more!
read full post